Lake Rating:
Fishing in Okeechobee Rating - Read customer reviews, click to read
Lake Okeechobee is the most "famous big bass body of water" in the fishing capital of the world, Florida, well-known for the quantity and quality of bass the lake produces. The Lake Okeechobee bass fishing reputation has continued for a long time as it creates the largest and best largemouth bass fishing in Florida and, by some standards, the world.
Lake Okeechobee is home to the most prized freshwater game fish and cooler-filling panfish, making it a top freshwater fishing destination to experience.
Importance Of Lake Okeechobee
Lake Okeechobee is known for having some of the best fishing and below are some of the reasons this water body is so well-regarded by bass fishermen everywhere, but you need to experience the "Big O" first hand to appreciate it fully. Lake Okeechobee is the biggest freshwater lake in Florida, sometimes called Florida's inland sea with a surface area of 730 square miles. Its priority is controlling water levels for flood control.
Most of the flow incomes from the Kissimmee River and out down the Caloosahatchee River because the Herbert Hoover Dike surrounds the entire water body. The primary natural tributaries are Taylor Creek, Fisheating Creek, and the Kissimmee River.
Instant Confirmation
Angler's Top Choice
FREE Cancellation
Lake Okeechobee is one of the United States' most esteemed largemouth bass fisheries. Lake Okeechobee's vastness also means that it has various species you can catch, but it also makes knowing where to fish a pretty daunting task. Knowing where to cast your hook and line would make Lake Okeechobee bass fishing more fun and a lot easier.
Below are some favorite tips on landing more fish using various techniques.
OKEECHOBEE CITY
The city of Okeechobee is the biggest city on Lake Okeechobee, located on the north end. It provides excellent access to the largemouth bass filled waters and also the ever-popular black crappie. So if you're a newbie or going fishing with your family for the first time in Florida lakes, Okeechobee might be an excellent spot to start.
BELLE GLADE
Belle Glade, also known as bay bottom by the locals, spans between Grassy Island and Torry Island. Lake Okeechobee is one great Black Crappie fishery; the most admired spots are in this southeast part of the lake. Its waters are comparatively calm, and it is the perfect spot to get your fish from the shoreline.
CLEWISTON
Another fantastic area you can effortlessly fish from shore or by boat is Clewiston. Well-positioned on the Southwest shore of Okeechobee directly between the East Coast and West Coast of Florida. You'll enjoy fishing with a boat in the monkey box area. It's a notorious largemouth bass location, so this might be the spot for you if you're looking to get hooked up on a fish of a lifetime.
Top Targeted Okeechobee Fish Species
How To Fish Lake Okeechobee
When fishing Lake Okeechobee, the two primary methods to fish are artificial baits or live bait, usually with wild shiners. Bass fishing with wild shiners on the "Big O" is the most popular method for many anglers going after their personal best trophy bass. It just happens that it's the natural food that the local largemouth bass and what they feed on daily in the fishery.
Live bait
Lake Okeechobee bass fishing with wild shiners became popular many years ago when anglers fishing for largemouth bass would see the bass naturally feeding in the habitat.
It has become an increasingly popular choice because once you've experienced this style of fishing, you'll quickly recognize that it's much more than just sitting and watching bobbers. The strikes on wild shiners made by these strong game fish is an experience like no other.
Like all fishing techniques, the season is essential, and there are particular kinds of tackle and secret ways of hooking and rigging shiners to be more productive. This comprehensive guide will cover the top tips on how to fish Lake Okeechobee successfully. Still, your professional guide will be able to show you even more about the tips and techniques for the specific conditions on the day of your fishing trip.
Artificial
Many avid anglers prefer the method of using artificial lures to target trophy bass when Okeechobee fishing. When bass fishing with artificials, you have the choice of spinning, baitcasting, or fly fishing.
Flipping and pitching on Okeechobee is always really popular. Based on local fishing reports, Lake Okeechobee is still an excellent lake for topwater plugs due to its shallow depths and weedy bottom for big bass.
Tackle Recommendations
The local Lake Okeechobee bass fishing experts agree that you have different options depending on the time of day or year. Plastics baits continue to be number one for Lake Okeechobee bass fishing; they also report, more specifically, Zoom products, the fluke, the speed worm, and Brush hog. In Bass Assassin, look at using the Die Dapper and Shad Assassin. A local favorite WOW Factor shallow crankbaits, rattle traps, Zara Spook for Topwater, or something similar.
Pitching baits into Lake Okeechobee grass is the most productive technique for trophy largemouth bass. You can stock up on all your needs locally at Walmart, Marinas, and local tackle shops around most Florida lakes.
Local Lake Okeechobee Bass Fishing Guides
Once visiting Lake Okeechobee, you will notice that there are guides everywhere. Since its inception, our Lake Okeechobee bass fishing guides have been the highest-rated and most prestigious Lake Okeechobee bass fishing guides written up in Forbes as "Florida's #1 Rated Urban Anglers" and now accredited as the official fishing guide organization of NASCAR. Featured in over 60 TV shows on NBCSN, FS1, North American Fisherman, ESPN, WFN, Youtube.TV, etc.
We have built our business on years of customer satisfaction, and we continue to meet the highest standard in the Florida freshwater fishing industry. No other guide service has the number of 5-star reviews; our proof is in the pictures, over 20 years, and 10K customer pictures, not counting our Lake Okeechobee fishing report from a past fishing trip.
What Separates Us From The Rest
Our Lake Okeechobee professional fishing team has over 500 years of combined experience in catching trophy largemouth bass on Lake Okeechobee. We pride ourselves on smiles and customer satisfaction, keeping us determined to provide the fishing charters YOU want and deserve.
When you hire our fishing guide, you don't just get a guy with a boat; you get a whole hand-picked team of experienced professionals for your fishing trip of a lifetime. Our group of top pro anglers works together as a team to make sure you have the best opportunity for success on your fishing charters. Coordination and sharing of information and resources are why our guides are so successful. It's a tremendous advantage that most services do not give their customers.
Customize Your Trip
We are open to any techniques you're interested in learning about; just let us know. At your request, our fishing guide will suggest the best form of fishing at the time of your booking. But whichever option you choose is entirely up to you. At times we recommend that you try a little of everything.
Honesty and Reliably is Key
Ultimately, we want you happy with the overall experience, and that's starts with your convenience. That's why BassOnline is the only Lake Okeechobee bass fishing guides to fish the entire 730 square miles and offers five meeting locations lake-wide for your convenience.
The destination and experience are essential because, as we all know, the weather and the fish don't always cooperate with our schedule, so we, as anglers, need to be flexible and fish the entire Lake Okeechobee.
We are also the only Lake Okeechobee fishing guides to offer a 100% No Fish, No Pay Policy because we want to ensure you that if fishing is going to be that bad, we will let you know ahead of time; not say you should have been here yesterday!
Convenient Locations
Whether you're traveling out of state or locally, particularly to Fort Lauderdale, Ft Myers, West Palm Beach, Fort Pierce, Sarasota, or Orlando, providing you a central meeting point to conveniently get you to any one of our suggested fishing locations. No fishing equipment or fishing rods are needed, although a fishing license in Florida is required.
We also welcome all our military active and retired and offer them a discount, as well as children, wheelchairs, company groups, and large families alike, are all welcome.
Catching fish with Mark Rose
★★★★★
"
When we arrived, we heard people coming to shore saying , "the water is murky", "they're not biting today" , "only caught one or two". When we met up with Captain Mark, he prepared us to have patience. Mark brought us to clear water and put us on the fish. We caught at least 15 fish, had some laughs, and learned a bit about the lake and a lot about fishing with artificial.Would certainly recommend ! Very cool experience! Remember it's Lake Okeechobee, be humble.
"
Fishing with Mark Rose
★★★★★
"
Mark is a hard working very knowledgeable fishing guide. I would highle recommend him
"
Great Day Fishing!
★★★★★
"
My brother and I went out for a 6 hour trip with Capt. Mark Rose on Friday, 2/3/23. Capt. Mark is a great and knowledgeable Capt. and his new boat rides like a "Cadillac" over the water and is a beauty with lots of room to move about and loads of places to pick a spot to fish from. We motored over in his new "Cadillac" to some really great areas on the South side of Lake Okeechobee. Within 5 minutes, we had bass in the boat on both a top popper and dancing fluke. That scenario continued for a few hours. When the fog rolled in, it felt surreal. So peaceful, quiet and relaxing. When the bite slowed down, Capt. Mark moved us to another secluded area where we again began to catch again. All in all it was a beautiful day on the lake and Capt. Mark was very hospitable, patient and friendly. I asked my brother if he wanted to say anything in this review and he replied "My brother and I went out with Capt. Mark Rose and we loved him". Great job Capt.! It was a beautiful day. Thank you so much. See you next time.
"
CLICK HERE TO WRITE A OKEECHOBEE REVIEW
Okeechobee Fishing Reports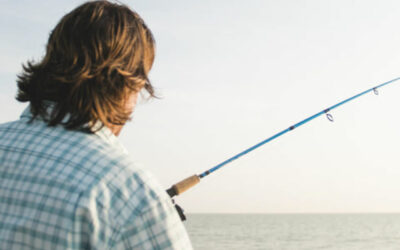 Are you the type of angler that is always searching for a new fishing adventure? Look no further than Lake Guntersville, a renowned fishing destination in the heart of...
read more
Exploring Lake Okeechobee By Foot
You must consider that if you are exploring a fishing trip to Lake Okeechobee, Florida, for the first time, traveling on foot is concerning. However, if you have naturalized all parties with the terrain, fishing on foot from the shoreline can be a way of identifying the extent of the lake's serenity.
There are infinite alternative areas for bank fishing, and these are the grassy banks, concrete walkways, fishing piers, and so on, which can be found by searching fishing reports online. Favorably for you, these points are fishable and walkable. However, you should also be aware that fish aren't the only things that inhabit Okeechobee waters.
Build a Travel Guide for your Trip
The sunshine state is known for its famous Florida gators, and this is why it is advisable to find a destination to fish from piers or local boat ramps with docks. It should be safety first before your next Lake Okeechobee fishing adventure. Given that Lake Okeechobee is home to numerous freshwater game fish species. Anglers can catch most bluegill, crappie, speckled perch, and largemouth bass while bank fishing. Bank fishing from anywhere in freshwater requires a Florida fishing license.
About Lake Okeechobee
The Seminole Indian name Lake Okeechobee means "Big Water." A proper name for the largest freshwater reservoir in the United States, occurring entirely in one state. The Florida Game and Freshwater Fish Commission state, "there is no place that can compare with Lake Okeechobee, not only for lunker largemouth bass, history, and wildlife but its size."
History
Lake Okeechobee is about 37 miles long by 30 miles wide, with an average depth of only 10 feet. To fishermen nationwide, it's renowned for the number of largemouth bass it has per acre. Lake Okeechobee produces more trophy bass over 7 pounds than any lakes in Florida and arguably the entire United States.
Lake Okeechobee is positioned in central southern Florida, north of the Everglades and south of Orlando. It links Florida's Atlantic and Gulf sides via the Port Mayaca Lock on Okeechobee's east side and the Moore Haven Lock on Lake Okeechobee's western side. Drainage canals lower the lake and drain adjacent lands for farming. Agricultural activities in the Central Florida Okeechobee area include cattle ranching, dairy farming, and crop production of sugarcane, winter vegetables, citrus, sod, sweet corn, and rice.
Disaster Strikes
In 1926 and 1928, hurricane waters destroyed the dikes on the lake's southern edge, which resulted in thousands of deaths. As a result, the Okeechobee waterway was developed as a reservoir with canals and levees built. Today, the U.S. Army Corps of Engineers and the South Florida Water Management District direct the waters via dikes, canals, and floodgates to protect against flooding, prevent navigation of saltwater intrusion, and give water for agricultural irrigation.
It also supplies drinking water to large urban areas in the State of Florida. Unfortunately, these water management activities have much encumbered the water flow from Okeechobee to the Everglades. Instead of alternating wet and dry seasons, which provided steady sheets of water, the Everglades now receive times of drought or powerful discharges of water.
This body of water sports all types of waterway structures to fish – from open water to narrow canals surrounded by hundreds of different vegetation and grasses.
What are you waiting for?
Can you fish in Lake Okeechobee?
This amazing fishery is rich and large enough to support both recreational and commercial fishing. It boasts itself being one of the best bass fisheries in the world. You can enjoy catching largemouth bass, black crappie (speck), as well as bowfin, Florida gar, Alligator gar, sunfish, catfish, and pickerel.
Where in Florida is Lake Okeechobee?
Lake Okeechobee is a 730-square-mile lake located in South Central Florida. The
north end of the lake
is located in Okeechobee, FL with nearby cities include Port St Lucie, Stuart, and Jupiter. The southwest end of the lake is located in Clewiston, FL with nearby cities including
Fort Myers
. The southeast region of the lake gives you perfect access from south Florida and nearby cities of West Palm Beach, FL.
What is the best time of year to go fishing?
The best time of year to go fishing on Lake Okeechobee is when the weather cools down. The months from November through May are the prime season to come explore what the Big O has to offer. Also, the perfect time to land a trophy largemouth bass.
What can you do at Lake Okeechobee?
Learn how to fish
Bike along Okeechobee Scenic Trail
Enjoy a sunset stroll in the many parks
Camp out at Kissimmee Prairie Preserve State Park
Visit Arnold's Wildlife Rehabilitation Center
Are there alligators in Lake Okeechobee?
There are roughly 28,000 Alligators in the massive 730 square mile lake. On your fishing adventure, you may get the chance to see one but most of these gators stay away from humans, boats, and fishing traffic.
Why is Lake Okeechobee important to Florida?
Okeechobee provides natural habitat for fish, wading birds, and other wildlife. It is also an essential water source for people, farms, and the environment. This lake also provides flood protection and boosts the local economies by attracting boating and recreational enthusiasts from around the world……Read More! 
Is it safe to eat and fish out of Lake Okeechobee?
Yes, it is safe to eat and fish out of Lake Okeechobee. Reports have cleared all fish safe. In this report and article, you can read more about information pertaining to if it is safe to eat Okeechobee dwelling fish…Read More! 
How much does a fishing guide cost?
Freshwater fishing guide prices vary depending on how long you want to fish and with how many anglers. The starting price for a 4-hour fishing charter is $274.99. 
All trips include: 
Fishing guide 
Fishing vessel 
Fuel 
Equipment 
Ice & Water
Questions? Feel free to call us, Email us or use the chat us to speak to one of our specialists.
Questions? Feel free to call us, Email us or use the chat us to speak to one of our specialists.
Questions? Feel free to call us, Email us or use the chat us to speak to one of our specialists.
We also have great deals available in the following cities that match your search criteria.