★★★★★

based on

24

reviews.
Overall rating:
Lake Erie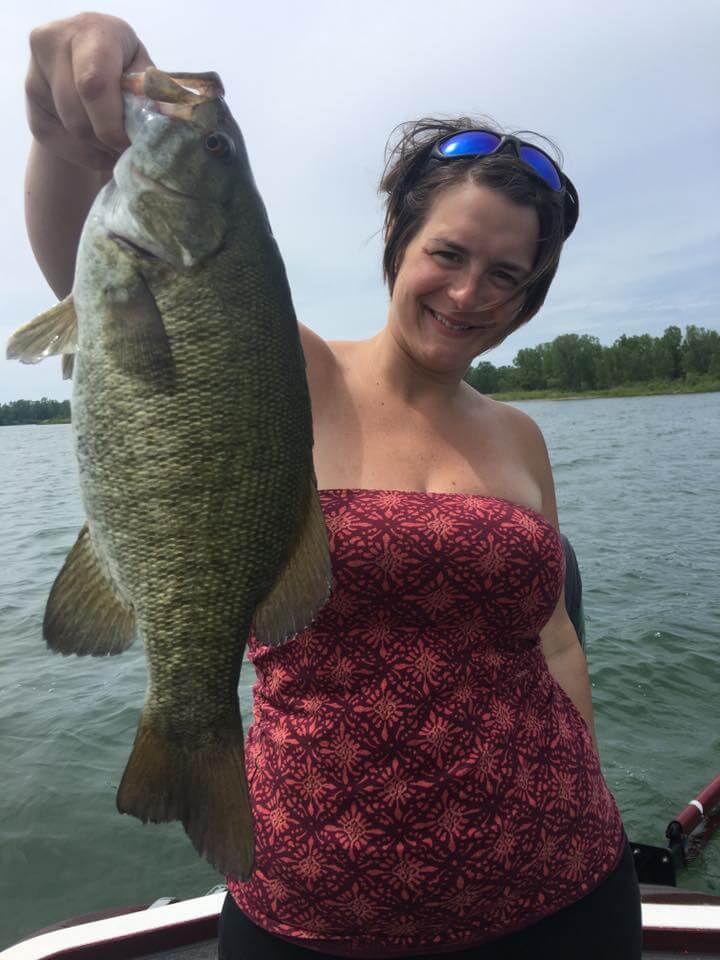 Smallmouth Bass Fishing on Lake Erie is on most bass fisherman's bucket list of any serious angler. The smallmouth bass fishing is unquestionably some of the best I have found anywhere, and the Erie, PA area is as inviting as the fishing and to anyone seeking a affordable bass fishing trip this is the place. Additionally, your chances are really good for leaving with a PB (personal best) smallmouth bass.
BassOnline.com is working with Captain Mark Rose in becoming the largest freshwater smallmouth bass fishing operation in Erie, PA. We fell in love with Erie, PA and so will you, the town is fantastic and the fishing is spectacular.
As you approach the water side and marina's you begin to feel the excitement and protinal of the Lake Erie fishery, but the lake side parks, hotels and restaurants help make it a true fishing adventure with an outstanding destination experience. The wonderful breeze, misting of the air and smell of a Great Lake greets you as you walk from your vehicle to meet your fishing guide.
Six AM comes early, so don't get to consumed by the local casino, attractions and very tasty food options. If you're looking for a day or two to get away and relax you just can't design a better get-a-way for an angler at heart than Lake Erie in Erie, PA.
Lake Erie Fishing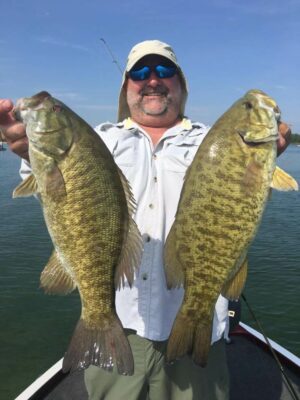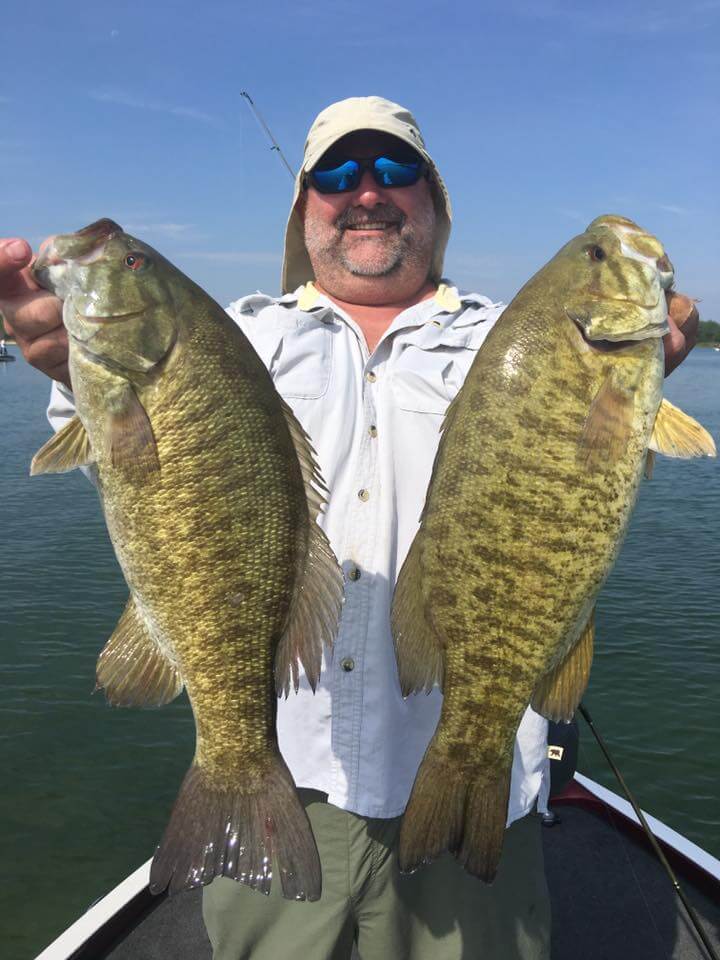 The season runs from late April or early May depending on water temps till late August for deeper action. Unlike many fisheries, "there's no reason to go far." The beauty of Presque Isle Bay is it attracts the bass and is know as the premier spawning grounds for the BIG smallmouth bass.
Depending on the time of the year, you can fish topwater, jig, plastics like a tube and of course one of the smallmouth bass favorites is a hard jerkbait. Within 10 minutes from leaving the boat ramp you are generally fishing, sure there are times we run a bit whatever it takes to find the best fish we can. "Lake Erie," also has some great largemouth bass fishing early in the season along with walleye, bluegill and other species.
Let us know, if there's something wrong with catching 3-pound smallmouth bass all day long? The techniques we use are easy and even easier to teach, so no experience is needed on these trips. When means this is a great trip for the spouse and or kids to get out and enjoy a day on hte water. We used 21′-foot very high end Ranger bass boats, medium-action rods with 8 and 10-pound test line. We fish from two feet of water to 20 feet of water is pretty standard, we also drift offshore toward the shore and fish humps. We know you wish we could tell you they will bite every day, because of our skill level we feel like we can say they will, which means guaranteed success for you.
BassOnline.com founded over 20 years ago and our Erie fishing guides have been fishing Lake Erie since they were kids. Now the largest bass fishing service is helping expose the great town of Erie, PA and all the great smallmouth bass fishing is has in Lake Erie. "Come try Lake Erie, explore the fantastic Erie experience and make this your new summer get-a-way spot!
To book your trip, call Capt Mark @ 724-333-3898 or the office @ 1-888-629-2277. For 24/7 reservations, book online. Lodging is available on location, and all tackle is included. To experience the best smallmouth bass fishing of your life, all you have to do is make the drive to Lake Erie PA.
Lake Erie Smallmouth Bass Fishing Reviews
Smallmouth Bass Fishing Lake Erie
★★★★★
"
Had an Awesome trip with Captain Mark Rose caught so many fish we lost count!!! We brought a party of 8 guys and he was able to accommodate all of us. We caught over a 100 fish a day all in the 4 to 5 pound range. Diffidently would recommend this Charter!!
"
presque isle, lake erie
★★★★★
"
Capt. Mark Rose and I spent two good days on the lake. He really know how to find the fish. great experience.
"
Lake Erie
★★★★★
"
Awesome two days of fishing with Captain Mark Rose. Had a great time out on the lake, he's super knowledgeable and passionate. He put us on some absolute monster smallmouth.
"
Hotel & Resort Information