No Fish, No Pay Policy
Our Guarantee – We hope this helps by ensuring you that we take your fishing trip serious, serious enough to offer you an industry-leading guarantee!
Hi, at BassOnline our fishing guides live near or on the fisheries and fish our lakes and waterways almost every day. Because we know where the fish live and how to fish for them. When you book a guided fishing trip with us, you will catch more fish and bigger fish than you normally would with most any other services!

Our guaranteed proven track record and winning tournament experience takes all the guessing out of where to fish, what lures to use, and what techniques to use, so we ensure you enjoy a day of catching more fish and bigger fish while learning the secrets of our professional guides!
We not only guarantee fish but excellent service, top of the line equipment with no excuses for bad weather. Each customer will be told about tough conditions before the trip begins. You the customer have the right to decide whether or not to proceed. In some cases, the Captain will call the trip off because of bad weather and/or just poor fishing conditions. In either event, the customer will be refunded any and all deposits if both parties mutually agreed.
Every angler knows that bass fishing requires special techniques. We consider our fishing guides the best at it; our record catch of trophy bass every year is always setting the standard. It takes special guides with lots of patience and we have them on our staff.
When you fish with BASSonline professional fishing Pro Team, you will catch ****bass or there is NO charge for your trip. Simply put, we offer the best No fish, No Pay policy in the industry!
Our Guarantee is Proven
No one else makes this guarantee and backs it up. Many other services copy the concept but never follow through with the guarantee. Read our reviews from customers, does their track record support it, will they back the guarantee as we can. We can because we are confident we will do the right things regarding your fishing trip, put you on fish, and at the same time teach you how to catch fish. We are confident, so much so we are willing to put our money on it!
As you can imagine, this is a big guarantee. That's okay, we have big-name guides, with a big reputation for putting customers on trophy bass. It is your time and your dime, how do you want to spend it? Hopefully with our confidence and guarantee!
BASS Online Fishing Outfitters guarantees you fish on every trip. This is a policy that takes the worry out of booking your next trip. No other company offers a more performance-driven guarantee.
If you have any other questions or concerns about our guarantee, please feel free to contact us.
We look forward to talking and fishing with each and every one of you!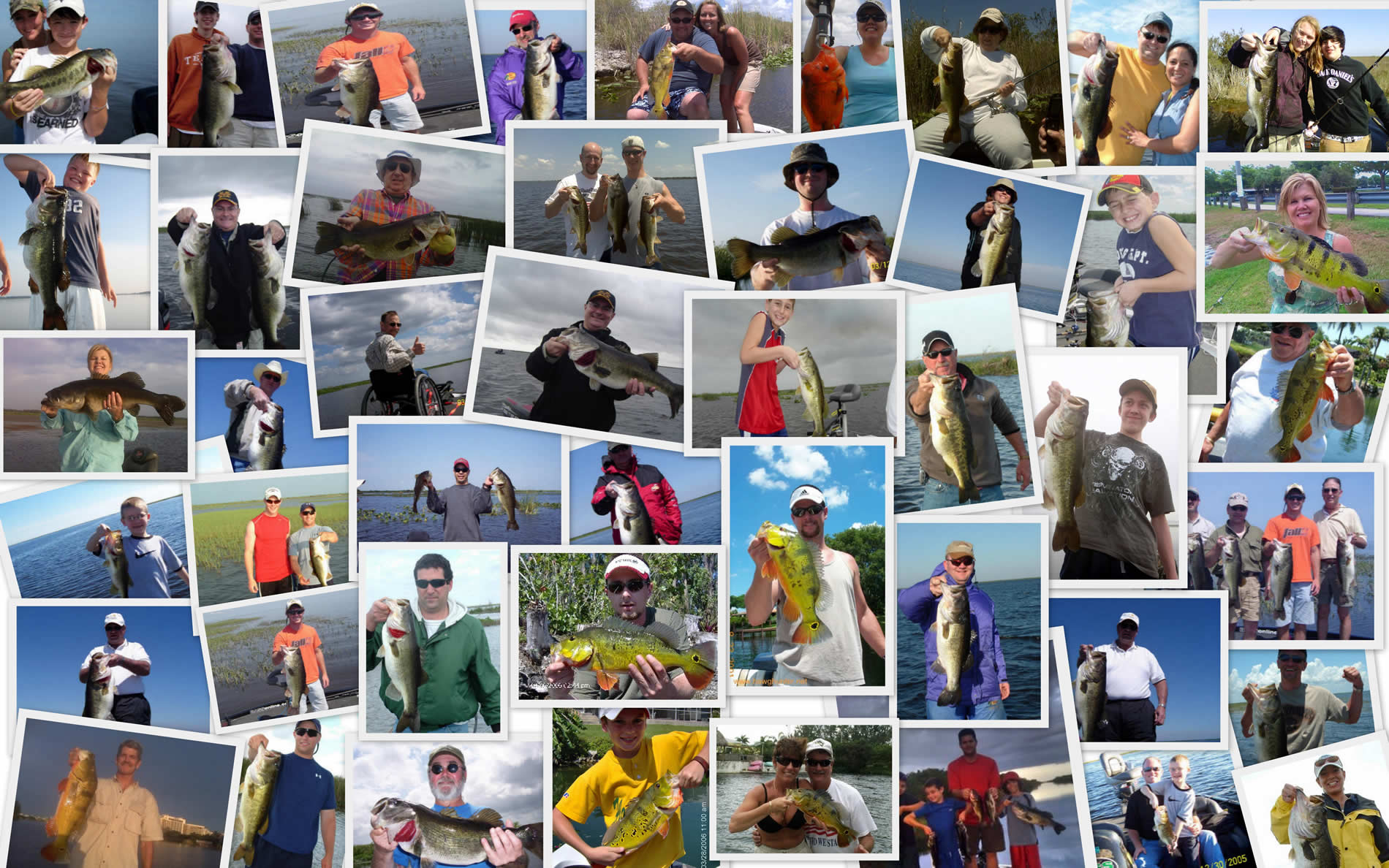 NOTE: ****"Bass" meaning largemouth bass and/or Peacock bass. Whichever your trip was reserved for in advance. The policy is geared to using live-bait, this does not exclude artificial lures but there are some limitations that should be discussed with the captain in advance. In cases where the fishing guide makes suggestions to better produce fish and you're not accommodating the policy is also void.