Best Bass Fishing in California
Bass Online has Bass Fishing near Me & You!
What comes to mind when you think of the top bass fishing spots? Many people may recall the states of Georgia, Arkansas, and Florida.
However, don't let your guard down when it comes to California, where the bass population is flourishing due to the state's weather and rich coastal vegetation. Consequently, you'll see a lot of trophy-sized bass in the water.
In 1891, the first largemouth bass in California arrived – a transplant from a tiny lake in Illinois, a northern strain largemouth. But the advent of Florida-strain largemouths in 1959 was the most significant development in the sport's history.
One of America's most important fishing chances was created when Florida bass took off and outgrew their eastern counterparts. Largemouth bass weighing in at 10 pounds or more are not uncommon these days in California.
Follow below for the top bass fishing in California.
Best Bass Fishing Lakes in California
A famous and considered one of the top bass fishing lakes in California and a complete fishing destination in California, the Sacramento-San Joaquin River Delta (often known as the "Delta") is where fishermen go when they're looking for giant fish. The Delta's most frequent fish is the largemouth bass, which may be found in the weedy waterways.
Brannan Island is a great site to begin your Delta exploration if this is your first trip. A state leisure facility has a ten-lane boat ramp with an excellent surface of fishing water.
Largemouth bass may pick among crawfish, shad, bluegill, and smelt as their preferred prey in the Mississippi Delta region. Any of these will attract the bass. Wacky worms and Texas-rigged soft plastics have also been known to produce results.
Don Pedro Reservoir is notable for producing largemouth bass in the Central Valley when bass fishing in California.
Big bass are willing to bite your bait because of the ideal habitat and climatic conditions that exist in Don Pedro. Trophy bass anglers should put it on their list of must-visit lakes.
This natural lake consistently yields double-digit bass and is dubbed the "Bass Capital of the West" because of its abundance.
Clear Lake, with a surface size of 68 square miles, is one of California's biggest freshwater lakes, located in Lake County, approximately two hours north of San Francisco. It is warm and shallow compared to most deep, frigid reservoirs. Largemouth bass from the Florida strain thrives in the water, which is just 59 feet at its deepest point.
This lake may be the only northern California lake that produces more 3- to 7-pound bass than any other. Clear Lake's bass are generally found in shallow water, around 10 feet or less, in regions that are simple to access.
The lake's coastline is dotted with tules, which bass prefer to hide in. One of the best techniques is soft jerkbaits, practiced near docks and other covers. Spinnerbaits and unweighted wacky worms are also popular, and they nearly always attract strikes when they sink to the bottom.
Fishing at Clear Lake State Park on the western bank is a popular pastime for anglers, and the narrow section of the lake near Shag Rocks is a constant draw.
New Melones Lake in Northern California is home to giant and smallmouth bass concentrations. Fishing at night is possible here, making it a prime spot for bass fishing in California for monster bass.
5. Casitas Lake – Map
Lake Casitas is an artificial body of water constructed in 1959. The lake is in Ventura County and serves as a reservoir that provides drinking water and flood control to the surrounding community.
Bass eat on seasonally stocked rainbow trout, and the absence of fishing in the area enables them to develop to enormous proportions, earning the lake its reputation as a haven for monster fish.
If you're fishing Lake Casitas, you'll want to bring your heavy gear since the forage is abundant in protein.
The most popular dish here is rainbow trout, which the locals highly recommend. Using a crankbait or a plug in the shallows will help you locate where the trout are most likely to be found in Casitas Lake.
6. Folsom Lake – Map
Sacramento County borders Folsom Lake, an 11,400-acre body of water. More than 75 miles of coastline are available for fishing, and the lake is renowned for its bass, bullhead catfish, and trout. Folsom Lake is well-known for its springtime bass fishing in California, where anglers may catch fish weighing up to 10 pounds.
The South Fork of the lake is the best fishing spots near me to catch largemouth bass, and bass boats are standard in this lake area. The North Fork is your best option if you search for a more private setting.
Anglers need to utilize electronics or cover a lot of water with noisy lures to locate fish in this lake, which lacks vegetation. A soft plastic lizard or other ripbait is an excellent choice for an artificial lure.
In California's San Joaquin Valley, this artificial lake is worthy of attention.
Largemouth bass, rainbow trout, and spotted bass are all popular game species in the area, and the lake is no exception.
In addition, there is a slew of different things to do in the area.
A severe drought caused the lake's flora to grow under the surface, attracting an enormous bass population. The pre-spawn season, which runs from the last days of February to the first ones of March, is when the locals encourage coming to fish.
For a successful fishing experience, slowly retrieve willow leaf-bladed spinnerbaits. Also, read this article to learn how to catch bass in Summer.
Lake Berryessa, located in Napa County's wine region, is an excellent place to catch various fish.
Over the years, Lake Berryessa has produced several largemouth bass weighing at least ten pounds, including a lake record of over seventeen pounds. Both Paradise Cove and Markley Cove have long been popular largemouth hot places, and spring is the best time for bass fishing on this lake.
Anglers often use Carolina-rigged soft plastic baits such as worms and creature baits to catch fish in the bush, weeds, or woods. Fishers might expect to find largemouth bass on main-lake spits later in the season.
You can fish big bass with substantial swimbaits that simulate kokanee salmon and tiny trout as their primary prey.
As the summer heats up, you may have tremendous success employing minor, subtle presentations on Lake Berryessa, which sees a lot of boat traffic and fishing pressure. Finesse worms on drop-shot rigs seem to catch more large bass on this lake than any other bait.
On calm days around sunset, you can use crankbaits to catch bass in deeper water and coves where there is an excellent topwater bite.
Castaic Lake
Castaic Dam and Castaic Creek would be our first choice for a bass fishing trip.
You'll locate this mountain lake in the northwest part of Los Angeles County. Fishermen can find largemouth bass, channel catfish, bluegill, striped bass, and rainbow trout. As it turns out, this lake is home to several largemouth bass records.
In the shallower sections along the coast, Texas and drop shot rigs are the best bets for success. When bass fishing in California, the locals also recommend plastic worms ranging from 3 to 7 inches. The pattern is consistent when reading the Lake Casitas fishing report 2022, the Diamond Valley lake fishing report, and others.
Keep them short in the spring and gradually lengthen them when the weather warms up. They advise using plastic worms in areas with steep drop-offs and rocky ledges.
But, most important, get out on one of the best bass fishing lakes in Southern California when time permits.
Lake Sonoma
Suppose you're not looking for trophies and want to enjoy a day on the water. In that case, Lake Sonoma is one of Northern California's top bass lakes, particularly for those who don't care about catching monster-like fish.
Lake Sonoma does have its fair share of trophy bass, some weighing in at over 10 pounds. In terms of weight, the lake record is 15.75 pounds, and the lake's abundance of fish above 5 pounds truly shines.
The U.S. Army Corps of Engineers left most of its forest intact to build Lake Sonoma, so a lot of that wood – plenty of which is still there – offers great shelter for bass. The fish in Lake Sonoma hide between the submerged trees. You can spot them easily since their branches frequently rise above the surface.
Before going further, start with the limbs on the outside and work your way in. Avoid scuffing your trolling motor by avoiding contact with branches. Spinnerbaits are ideal for probing Lake Sonoma's wooded cover with their high resistance to snags. Weedless spoons, jigs, deep-diving crankbaits, and buzzbaits are also effective. Bring additional lures and anticipate losing a couple as you cast.
As early as February, bass breaks out of their winter slumbers and migrate toward spawning areas. Summertime is frequently the busiest time for action.
Lake Oroville
For bass fishing Ca, Lake Oroville is the second-largest water body in California. The largemouth fishery got adversely affected when authorities introduced spotted bass.
However, Oroville is still a good largemouth lake, even though they are not as prevalent as spots. In addition, it's to your best advantage to pay attention to statistics rather than size.
Lake Oroville is one of the finest places to catch 2- to 5-pound bass. It's not uncommon to see 50 fish in a day, primarily largemouths and spots, with a smallmouth or two tossed in for good measure.
During spring, the banks are a great starting place. It's likely to catch bass in the lake's North, South, and Middle Forks.
You can use crankbaits and spinnerbaits to elicit a reflex strike from the fish, but they're not always the superb option.
Lake Isabella
You will find this exciting lake in Southern California, i.e., the Sierra Nevada region. Kern County, California, is called for the reservoir near the lake's southwesterly tip.
It's interesting to note that fishermen have difficulty catching fish in Lake Isabella. The population of monster bass is enormous. This, coupled with the heavy cover and excessive low-hanging bush, make it challenging for anglers to access the fish. The help of a California fishing map may be advised.
Nevertheless, you should be able to work your way into some fantastic bass fishing in California if you know what you're doing. Throw a weedless rig into the vegetation, such as a Texas-rigged worm or swimbait. Here you'll find the giant bass in the area.
Diamond Valley Lake
As one of Southern California's most significant fishing locations, artificial reservoirs with an 800-acre capacity, Diamond Valley Lake is situated in Hemet and covers an area of over 4,500 acres.
Fishing is excellent in the lake when fishing boats, and you'll find some of the greatest in the state. In addition to largemouth bass fishing, the lake has bluegill and sunfish, rainbow trout, and channel and blue catfish. You have an excellent chance to capture a double-digit lunker here, with 4- to 8-pound bass being the most prevalent.
Boaters bass fishing in California or from all over the globe come to "The Diamond" to challenge themselves against monster-sized fish but never attempt this task without your fishing license.
Bullards Bar
Located east of Yuba City, the Bullards Bar is a local hangout for bass fishing in California. Fishing for monster spotted bass is best done at this location. It has a substantial population of local fishing spots for both largemouth and smallmouth bass.
Sight-fishing for largemouths up to eight pounds has been typical, as have spotted bass up to four pounds.
Based on the Overall Satisfaction rating from Actual Customers!
4.95 Overall Satisfaction rating
Join us in California, interested in a Career as a Fishing Captain?
Full-time or Part-time
We have a 98% Success Record
Top Destination in California
Conclusion
The bass fishing in California is incredible, yet it is still underrated. Nevertheless, fishing reports suggest that bass is thriving in northern California and southern California waters so well that we might see a new record catch coming from this sunny land. And there is no better way to enjoy these lakes and not have to own a boat than to use a California fishing guide.
FAQ
Is bass fishing good in California?
Yes. You can catch various fish in California bass fishing lakes, from bluegill to largemouth bass.
When can you bass fish in California?
The best time for bass fishing in California is during spring. Nonetheless, some species, like the largemouth bass, are better caught in winter.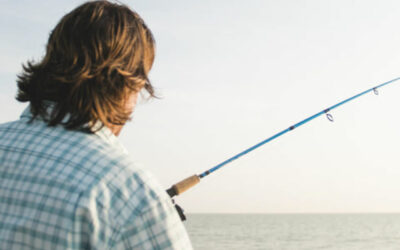 Are you the type of angler that is always searching for a new fishing adventure? Look no further than Lake Guntersville, a renowned fishing destination in the heart of Alabama, with a surface area of 69,100 acres of high-quality fishing waters. To make the most of...
read more
Other Great Ways to Experience Fishing in California