Sacramento is one of the fishing capitals thanks to the American River and the Sacramento River. The fish influx coming from both rivers populates Sacramento, with over 55 different fish families. Hence, the reason the California Department of Fish and Wildlife issued and sold over 2 million valid California fishing license in 2020.
Sacramento offers excellent fishing experiences. Where you can learn more about catching your dream trophy fish or simply enjoying the outdoors.
The following text breaks down Sacramento fishing including fish species, information on the best fishing techniques for the most popular fish types, best fisheries, fishing places, and much more.
Get Outdoors on California Delta
Sacramento, California, is the ninth-largest city in the US and the sixth one in California. Located in Sacramento Valley in Northern California, right in the middle of the Sacramento and American River intersection, Sacramento has a lot to offer besides King Salmon fishing.
Sacramento serves as both the legislative and executive branches of government for the state of California, with a major focus on research institutes.
Apart from the corporate and business life, the clean waters coming from the American and Sacramento Rivers provide good water for many fish to call home. Anglers enjoy fishing at the Sacramento River because of the high fish quality and quantity of guided fishing trips.
So, let's see where to fish and what fish species you can expect in Sacramento.

Instant Confirmation
  Angler's Top Choice
FREE Cancellation
Full Day Fishing
★★★★★
"
First timers, but not last timers. Had a great day sharing a sweet slice of life with my best friend. We hooked from the beginning to the end of the day. The boat and gear are top notch. I especially appreciate it's a trip for two allowing very personal interaction. Five star all the way!.
"
Best Fishing
★★★★★
"
Our Captain was awesome. He knows the local waters like the back of his hands. He was encouraging, patient, and very supportive. We had a blast! Will definitely do it again!!
"
CLICK HERE TO WRITE A SACRAMENTO CA REVIEW
Best Fishing Seasons in Sacramento California
Fishing in Sacramento is fit for all ages because of the various fish types. There are constantly many fishers in this part because there's always a good fishing season – it just depends on the type you're angling for.
Here's how you can navigate through seasons:
Winter season – King salmons or Chinooks are caught from October to December. They reach 20-40 pounds around the winter months when they head to the Pacific Ocean. You can test different fishing techniques with local anglers there.
Spring season – April to June is best for striper fishing because of their spawning season. They usually reproduce at Sac River, mostly between Princeton and Sacramento.
Summer season – Striped bass are best caught in late spring and mid-summer, especially in the California Delta. Summer also means plenty of catfish and shad activity. The salmon season starts around July and goes through all summer and fall. Late summer fishing is great for pulling a heavy-loaded striper of over 10 pounds.
Fall season – From mid-summer to November, it's the salmon season again. Additionally, fall is trout season too.
Good Fishing Spots
Apart from the fishing seasons, another strength in the knowledge of the Sacramento fishing charter, you must know a few spots to move around. So, let's see where you can throw the baits in Sacramento, CA.
Sacramento River
Convenient for wading
Excellent shore fishing spots
Lots of Boat options
Sacramento River is the longest river in California, with heavy flows. Apart from the outstanding fishing grounds, the Sacramento River is surrounded by scenic meadows and lakes decorated with nature's finest northern flora.
The Sacramento River is separated into two divisions: the upper and lower sections. The Upper Sacramento River begins around 200 miles north of Sacramento at Lake Siskiyou and runs down to Shasta Lake.
This 40-mile stretch of water offers excellent fly fishing in California. It's best for trout fishing.
The Lower Sacramento river runs from Shasta Lake to San Francisco Bay. This area here is mainly populated with salmon, largemouth bass, striped bass, sturgeon, and shad.
American River
Fun for wading
Good for shore fishing
Great for kayaking
From Folsom Lake to the Sacramento River confluence, the American River runs for 30 miles. This river is well known for its Sacramento River king salmon but also has a healthy population of rainbow trout, American shad, and striped bass.
The vastness of the American River is a huge advantage for fishing. Because of its small length, it is easier to locate big schools of fish.
Many local operators around the river offer night fishing expeditions since that is when the Chinook begin to eat. Mooching, drifting, and trolling are just a few of the strategies utilized.
Late August to late November is the optimal time to go to the American River and try one of the many salmon fishing trips. That is when the Chinook bite is at its peak. Shad fishing is also quite good.
Feather River
Excellent shore fishing fields
Great wading spots
Open to kayaking
Boating is also in the game
Feather River is one of the best locations for fishing all year round. Although steelhead and salmon fishing are predominant, Feather River is an excellent option for all kinds of fish registered in Sacramento.
The river is approachable from many places. You can go fishing with jet boats, drift boats, or go on foot. Bank fishing and wading are also popular options.
Folsom Lake
Great for fishing on foot
Great for motor boats
Great for paddleboarding, kayaking
Folsom Lake is a great spot for some bass action and the best area for rod-bending action.
The spot where South Fork and American River enter into the lake is the hotspot for some scorer-sized bass fish. The average bass caught here varies by around 10 pounds.
The prime time for bass fishing is during the spring and summer, especially in April and May. The water temperatures are warmer, allowing the bass to thrive during these months.
Although the bass family is predominant in this area, you can find other fishes here like rainbow trouts, sockeye salmon, crappie, blue gill, etc.
Top Targeted Fish Species
Fish Species in the Sacramento River
Master anglers always advise learning everything about the prey you're going after and then throwing the bait. To have a successful fishing day or catch the biggest fish, you must know their habits, nature, and what they like.
Sacramento is densely populated with various fish. However, the predominant species are:
Wild rainbow trout
King salmon
Largemouth bass
Striped bass
Catfish
The content below will familiarize you with the predominant fish species and all there is to know before fishing.
Wild Rainbow Trout
Rainbow trouts are carnivore fish, but their diet varies as they age and grow. While they're small fish, they eat more insects, larvae, worms, snails, or other light creatures.
Once they grow in size, they eat smaller fish like minnows or anchovies. Therefore, the best bait for trout is undoubtedly live bait.
The best time to fish for them is during the early morning (dawn), maybe two hours at most after sunrise, and in the late evening (dusk). This is because trout tend to eat in low light.
Best Trout Fishing Spots in Sacramento River
Sacramento is home to the trout family because of the water temperatures. Trouts prefer a large influx of running and cold water – preferably icy.
The Lower Sacramento River's dams regulate the flow of icy water from Shasta Lake, California's main water source.
Best Rainbow Trout Season
There are several reasons for trout fishing on the Sacramento River. The most prolific fishing seasons are spring, summer, and fall. During those seasons, places like Keswick Dam's flows are usually sufficient.
Best Trout fishing technique
Fly fishing is undoubtedly the best fishing technique for rainbow trout in the Sacramento River flows.
However, local anglers suggest trying the drift boat technique from a power boat for a massive catch of rainbow trout. Speaking from their experience, this way, the anglers catch more trout in a day than other fishermen that use fly fishing.
Nevertheless, the fly fishing technique is only for the patient angler. It takes a lot of time to master this technique, but with every failed effort, you're getting closer to landing a trophy-sized rainbow trout.
So, the technique choice is only a matter of preference. Do you value quantity or quality?
King Salmon (Chinook)
Salmon fishing is a traditional sport in Sacramento, CA. Looking back, the Sacramento River was host to California's best salmon fishing in 1932 because of the heavy flow of the streams.
However, once the dams were constructed and locals started working on the mining, the flow was obstructed, disturbing the salmon's natural habitat. Hence, the tradition paused.
Later, the locals made efforts to continue where they left off with the tradition of salmon fishing. Although today the Sacramento River flows freely compared to the past, it's still not the same as before the dams. Nonetheless, it's sufficient enough to provide a home to salmon families in California.
Local Sacramento Fishing Guides
Meet the team of
Sacramento Fishing Guides
, we know the best spots, baits, and techniques to give you the greatest fishing experience in the Ione area.
Sacramento River Fishing Climate
To have a great fishing trip, you must consider the weather conditions.
Generally speaking, the Sacramento area has excellent weather conditions, but the waters can be pretty cold.
Currently, it's ideal for striped bass fishing and shad fishing. Since there are excellent conditions during summer, you can learn more about fly fishing techniques and test your luck with the fast shad fish.
You can book boat trips and learn a thing or two about fly fishing. Here's what you can expect.
Fly Fishing
Fly fishing in Sacramento is a technique that's been nurturing since the locals know about salmons in Sacramento. The craft of using a light artificial insect-like lure to catch fish defied the laws of nature, but in the end, only the best succeed in doing so.
Fish often get lured by flies because it's easy prey for them and a quick meal. However, the difficulty in fly fishing lies in setting the scene with an artificial fly on a fishing line. The problem occurs because the line is heavier in normal angling because of gravity. Once you throw the bait, it falls down.
Unlike normal angling, fly fishing has different techniques and includes many tries because the bait must not fall but hover on the surface as flies do in real life.
If you've never tried fly fishing before, it's best to join in a boat trip. You will learn much more tips and tricks from the locals this way. Besides, the Sacramento River is one of the best locations for fly fishing because it's densely populated with fish on an insect diet.
Different Ways to Fish in the Sacramento
Sacramento has excellent fishing conditions, spots, and fish types. Plus, it opens a few paths to go angling and have the best fishing experience.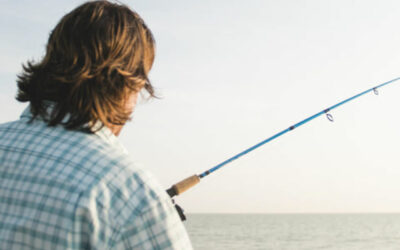 Are you the type of angler that is always searching for a new fishing adventure? Look no further than Lake Guntersville, a renowned fishing destination in the heart of...
read more
Book a Fishing Trip
The Sacramento area is full of fishing charters from every side you can think of. Some of the top-rated ones are the following:
Striped Bass Fishing Charters
Largemouth Bass Fishing Charters
Crappie Fishing Charters
Salmon Fishing Charters
Kayaking
Apart from the boats, you can elevate your experience just by getting a kayak for a solo trip. There are many fishing piers or boat rentals in the Sacramento area. Check out our best picks:
Clearly Tahoe
Whitewater Adventures
American River Rental
Before you leave for kayaking and fishing, ensure that the weather conditions are adequate for it. Of course, if you haven't tried this before, look for a professional to help.
Top Trophy-Sized Catches in Sacramento CA 2021/2022
Catching a trophy fish is all about knowledge, versatility in techniques, right timing, and patience. The last season has been prolific as anglers showed off their trophies on social media.
Thomas Fitzpatrick, in March 2022, caught one of the largest stripers Sacramento has ever seen. According to the size that reached over 52-pounds, we can denote that there was a great fight involved.
Back in September 2021, Ryan Tripp came out on Instagram with another trophy in his collection. This time, he managed to tackle a 40-pound king salmon.
Otherwise, Ryan Tripp is a master angler in the making. He has been fishing continuously for salmon and bass on the Sacramento River, steelhead on the North Coast, and many more.
Last but not least, we must mention one of the rare and historical moments when Mike Rasmussen and Robert Petty caught a 230-pound Sturgeon.
They are fishermen who tutored Amanda Gradney, and luckily, they showed their skills in the best light on their trip. They caught two American sturgeon, a fish that's considered prehistoric, one of which was 7 feet long and 230 pounds heavy.
Questions? Feel free to call us, Email us or use the chat us to speak to one of our specialists.
Questions? Feel free to call us, Email us or use the chat us to speak to one of our specialists.
Questions? Feel free to call us, Email us or use the chat us to speak to one of our specialists.
What are you waiting for?
Sacramento Fishing License
California Department of Fishing and Wildlife imposes some regulations that can end up as a heavy fee.
Therefore, all anglers older than 16 years must have a fishing license. Getting your license is super easy, and you can do it online, reach out to a licensing agent, or simply get it physically at any certified retailer.
Each fishing license is valid year-round (January 1 to December 31). Remember that for some species, like steelhead, you must have a report head.
However, these regulations also depend on the season and area you're fishing in.
The fees can begin at $50 and climb up to $150. Therefore, make sure to re-read the rules and regulations from the California official government website, as there are many updates along the way.
Also, you can ask the locals for more details and help.
Fishing in Sacramento: Final Say
Fishing in Sacramento Ca is a vast topic. The area is a fishing blessing for many anglers, with many possibilities to test their skills against the giants.
Sacramento offers some of the best boat launch facilities you can use to hunt down giant fish. Or approach them on foot – that's the beauty of Sacramento.
If you're looking for a spot to discover better fishing opportunities, Sacramento is the answer! Book your boats, or put on your boots; either way, you'll have a great fishing experience.
If you enjoy Fishing in Sacramento Ca. We also have great deals available in the following cities that match your search criteria.