PENNSYLVANIA BASS FISHING – LAKE ERIE FISHING
★★★★★

based on

17

reviews.
Overall rating:
WELCOME TO ERIE PENNSYLVANIA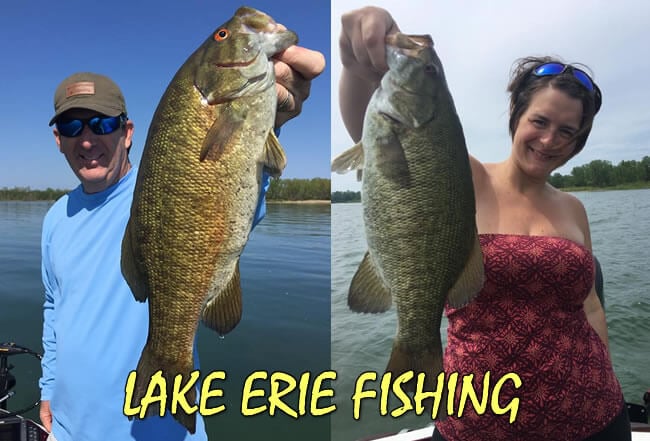 PENNSYLVANIA Bass Fishing starts with Lake Erie, the most famous lake in the Northeast United States in ERIE PENNSYLVANIA is the the location for several reasons, but no better reason than it's home to BIG smallmouth bass. Even with his enormous notoriety the size of Lake Erie is amazing. ERIE has the appearance of a small town, but is the fourth-largest city in Pennsylvania. You can find great shopping of urban culture, incredible state park, Casino and fantastic fine dining. But second to none is the Erie fishing…who needs all that other stuff while on the lake. You recognize in Erie while on Lake Erie it is as unique as the lake itself. The marina is convenient no matter where you are driving from from north or south. While other fishing services sell you on Walleye and why it's the best…we're here to service you and provide ends action with interactive fishing for smallmouth bass that's best for you! The Lake Erie nature adventures can only be done by boat, because the lake is so big it is very difficult to experience the fishing from shore. There's nothing quite like fishing side by side with nature, and the climate allows great fishing for several great species.
What you might not know about Erie fishing, Erie is situated between Buffalo, Cleveland, and Pittsburgh. Erie's manufacturing sector remains prominent in the local economy, their tourism is emerging as a greater economic power. Over four million people visit Erie during summer months for recreation and fishing at Presque Isle State Park, as well as attractions, the casino, and horse racetrack named for the state park!
LAKE ERIE FISHING LOCATION
The best Pennsylvania Bass Fishing is located on the Northwest shores of Lake Erie, is one of the most favorite locations for the B.A.S.S. and FLW fishing tournaments, the area is well-known for the smallmouth bass and walleye the lake produces and having great boat ramp access. Presque Isle State Park on the Southwest corner of Erie is located in the park, it is located minutes from fantastic fishing areas. The reputation on Lake Erie has continued for many years as producing the biggest and best smallmouth bass fishing in the Northeast United States. On Lake Erie there are two primary ways to fish, which both are with artificial lures. Bass fishing on the "Erie" with topwater is the preferred bait for many anglers for great action. It just happens to be the natural way they like to feed daily. Also fishing with plastics is very popular many years ago when anglers fishing Erie for smallmouth bass would see their feeding habits. It has become an increasingly popular choice because once you've experienced this style of fishing you'll quickly recognize that it's much more productive. We use a special kind of tackle and a secret way of hooking and rigging our baits to be very productive.
Like some of you, we also prefer to fish with artificial lures as much as possible. When Pennsylvania bass fishing Lake Erie with artificial, you will have the choice of spinning, baitcasting or fly fishing. sight fishing or casting on Erie is always really popular, it's always a great lake for topwater plugs. We are open to any techniques you're interested in learning about, just let us know. READ MORE…or online reserve below…
Pennsylvania Bass Fishing Reviews
Fishing while snowing
★★★★★
"
Great guide. Great day Killed them while it was snowing Guy really knows his stuff .... Highly recommended
"
Great day fishing
★★★★★
"
The weather was very shaky and Mark made safety first a priority and he got off the water. We waited for the weather to clear and went back out to finish my trip. Very professional and helpful guide with excellent knowledge of the lake. I would definitely use Mark again.
"
Capt Mark Rose
★★★★★
"
My dad and I went out fishing with Capt. Mark Rose twice, once on Lake Okeechobee and the other on Lake Erie. His knowledge of the bodies of water are excellent and always puts you on fish. He couldn't have been more helpful on the boat. He exceeded our expectations with the amount and quality of fish we caught. I would highly recommend going out and fishing with Capt. Mark Rose.
"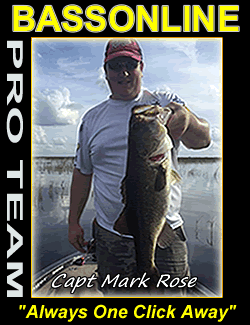 Capt Mark Rose
hometown is Pittsburgh PA. Mark has been fishing Lake Erie and Lake Okeechobee since 1999. He fishes Lake Erie in the spring for smallmouth. He runs a detail shop in his hometown during the summer, spring and fall and heads to Florida during the winter months to do what he loves, guide on Lake Okeechobee both for
BassOnline.com
. Mark has had a passion for fishing since he was 11 and his passion and love for the sport has grown over the years. He can make a bad day of fishing still be an awesome day out on the boat!
Mark Pennsylvania Bass Fishing guide out of Presque Isle in Erie, PA. Mark's biggest bass was 12 lbs 11 oz. it was caught on Okeechobee in Feb of 2012. Mark does artificial and lives bait trips. Whichever you choose, he will get the job done for you.
When not guiding, Mark fishes FLW, RAYOVAC series, BFL, Presque isle Bassmasters. He also participates in fishes Fishers Of men. [Read More…]
Lake Erie Largest Bass Fishing Guide Service

Pickup Service from any local hotel

Hotel and Accommodation Packages

Picture and /or Video of all Fishing Trips

More Pictures and Current Fish Reports in Lake Erie

Over 220 years Lake Erie Fishing Experience
FISHING ERIE FOR VARIETY!
Lake Erie is home to a wide variety of beautiful locations to fish. When fishing
Erie
there is always a species for you. On both the north and south shores there is great fishing, whether it be deep or shallow fishing for big Walleye and Smallmouth bass you can expect almost everything to happen on Lake Erie. But hold on, freshwater fishing has its share of exciting species if you don't know this. Home of the trophy largemouth bass, hard fighting
smallmouth bass
and good eating Walleye. And while the local area has its share of trophy bass, there is plenty to peak your interest in the area. Erie fishing trips are also the home to relaxation and summer sun after a hard winter.
When Pennsylvania bass fishing there isn't any place in the world to match the smallmouth bass fishing opportunities and with measured accomplishments for anglers then when fishing Lake Erie. It may be the land of everything, great food, nightlife, but the great fishing is what keeps people coming back.
For information on Lake Erie Fishing or Lake Erie Fishing Guides