Lake Rating:
Lake Rating - Read customer reviews of lake, click to read
Lake Wallenpaupack, the human-made reservoir created in 1926, is Pennsylvania's third-largest lake but the second largest lake entirely contained in the state. It covers an area of 5 700 acres with 52 miles of shoreline. The lake itself is about 13 miles long and reaches up to 60 feet deep in certain areas. It is located in Pike and Wayne counties, owned and operated by Brookfield Renewable.
The activities you can take part in at this lake are as far-reaching as its shoreline, and the water is loaded with popular sportfish, making Lake Wallenpaupack fishing an incredible experience.
This reservoir is the shimmering centerpiece of the Pocono Mountains in Pennsylvania. The surrounding area of the Pocono Mountains has a colorful and rich past, and the waterway is edged with historic communities and towns. The fresh mountain air and blue water is sure to take you closer to nature.
Lake Wallenpaupack Fishing
Lake Wallenpaupack fishing is an unforgettable experience. This waterway is excellent for catching Walleye, Yellow Perch, Channel Catfish, Largemouth Bass, Smallmouth Bass, Pickerel, and various panfish. Anglers can enjoy lake Wallenpaupack fishing from land or boat. The Pennsylvania Fish and Boat Commission stock striped bass, walleye, and brown trout. The hungry striped bass is known to grow into trophy-size fish here. The state organizes fishing competitions all throughout the week.
Lake Wallenpaupack fishing is most known for its hefty smallmouth bass, but each reservoir section has its specialties. The north end near Hawley and Wilsonville is best for striped bass, walleye, and smallmouth bass, but you won't find any Sturgeon. The south end near Ledgedale Rec Area is best for bluegill and largemouth bass. The Central section is best for the calico and perch.
If you are looking to hook a legendary fish, you can avail of the local guiding services' trips. If you need fishing equipment while you aren't on a charter, Wallenpaupack Sports Shop has covered you. It will provide you with the equipment you will need for a day outdoors. Anyone over 16 needs a fishing license.
Top Targeted Fish Species
Lake Wallenpaupack Fishing With A Local Expert
This reservoir is a massive body of water covering two counties and is not easy to navigate, let alone find the spots holding fish within the 13 miles of water. Your Lake Wallenpaupack fishing guide will take you straight to all the best sites and have everything you need for a successful day, including all gear and tackle. Your Pa fishing charter will help you every step of the way to catch your targeted species. Lake Wallenpaupack fishing is ideal for the novice, as well as seasoned angler.
Lake Wallenpaupack Reviews
BASS FISHING
★★★★★
"
We had the opportunity to fish with Lake Wallenpaupack and let me tell you what, we'll definitely be back fishing with him again. If you want to catch quality you may want to try this lake!
"
Things to do
This Pennsylvania waterway offers something for everyone. When you aren't on a Lake Wallenpaupack fishing charter or casting from the land, you can be enjoying the other water activities and surrounding adventures. There's plenty to do and see between the campsites, boat slips, and recreation areas that feature hundreds of acres of forest lands, trails, and wildlife. The visitors center on route 6 is always welcoming tourists and filled with local knowledge.
Boat Rentals and Mangan Cove
The Pennsylvania Fish and Boat Commission owns and manages a boat access area at Mangan Cove. So, boaters can launch their boat from this access for free. You can rent one from the Lake Wallenpaupack Pennsylvania Boat Rentals.
Spend the Day on The Water
Aside from a guide's boat or a rental, you can always paddle around the lake with a kayak or canoe. If you are a first-time paddleboarder, there is no need to worry because this water is serene. You will find many outfitters providing boat rentals nearby where you can also rent kayaks, pedal boats, and paddleboards. 
Go Swimming
There is no better way to cool off during summertime than to take a dip in the clear water. Try out Sand Beach, one of the most popular swimming spots in Wallenpaupack. The Palmyra Township is a safe spot with lifeguards for the public to swim too. After swimming, enjoy some good food and drink in the restaurants and bar at the beach. 
Explore the Walking Trails
You have the chance to explore the lake's shoreline and beautiful PA wildlife by going on a hike. Wallenpaupack Lake Trail, the iconic scenic trail, is accessible to the visitors. This trail follows the lakeshore for about 3 miles. Here you can catch sight of eagles and various other prey birds.  If you are up for a more extended outing, the Promised Land State Park about 8 miles from the lake can be a good choice. The park includes 50 miles of hiking trails for you to explore.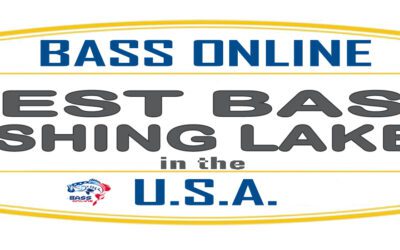 Whether you consider yourself a new angler who is bravely testing the waters into an adventurous hobby or a certified fisher in quest of...
read more
PA Campgrounds
Wallenpaupack has a few seasonal campgrounds that can accommodate RVs and tents.
What are you waiting for?
We also have great deals available on the following lakes that match your search criteria.