Explore Your Bass Fishing Opportunities
Leading anglers to unforgettable fishing experiences
Explore Destinations
Enjoy the best fishing in the world for bass fishing.
Check Availability
Search and Compare local lakes, top fishing guides.
Book Online
Book your next fishing trip!
Go Fishing!
Gather your friends & family and go make memories!
The TEAM of professional anglers at BassOnline is here to help you catch more fish. Knowing where to look, which baits to use, and how conditions affect the fish's habits will significantly improve any angler's skills to catch more bass consistently.
Every individual fishery will have secrets, but there are general rules and fishing tips to help you catch bass in any water with bass fishing near me.
Where To Catch Largemouth Bass
Anglers can find largemouth bass in almost all freshwater areas but can spend hours without catching anything if they don't know where to throw their lure. So one of the top bass fishing tips is to look for cover on the surface that bass would be hiding under.
Cover-holding fish can come in many forms, including grass, lily pads, rocks, wood, boat docks, and more.
The largemouth bass is ambush predators, so their go-to spots are often areas where they can conceal themselves to ambush prey easily and for protection from more giant predators.
Looking for a good spot with coverage is the best way to find bass rather than waiting until you spot one roaming the open water or casting blindly for hours in random places.
Top Targeted Fish Species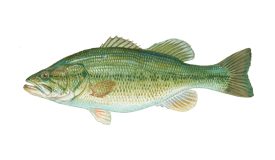 Largemouth Bass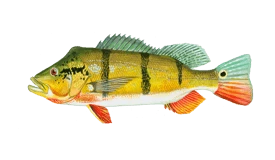 Peacock Bass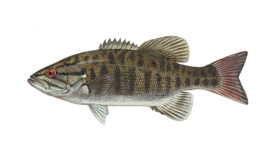 Smallmouth Bass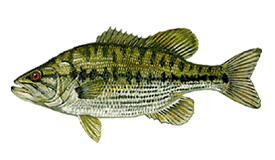 Spotted Bass
Clown Knife Fish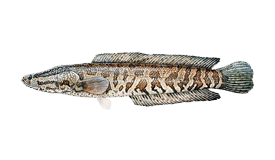 Snakehead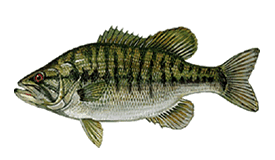 Shoal Bass
BassOnline,the globe's largest online bass fishing company!
Based on Customer Satisfaction Ratings from Actual Clients!
4.95 Overall Satisfaction rating

Are you considering a profession as a Fishing Captain?
We have a 99% Success Record.

Lures And Baits To Catch Bass
When choosing which bait or lure to use, a bass angler's best decision is to match the local baitfish.
Bass has a broad diet ranging from bluegill to stripers and shad to bugs and baby ducks. Therefore, it's essential to ensure your lure imitates what the bass could be eating naturally, which will likely change throughout the seasons and locations.
For instance, if the local bass is feeding on shad, the angler should throw a silver swimbait or crankbait.
Understand Conditions When Fishing
Sun, wind, and water temperature can all significantly affect an angler getting a bite. Therefore, knowing how the bass may behave under different conditions is critical to being a consistent bass fisherman.
Sun
Largemouth bass tends to be more active and visible on cloudy days. Professional anglers suggest using moving baits such as chatter baits, spinnerbaits, and topwater plugs to hook an active bass on overcast days.
On sunny days, largemouth bass tends to hide undercover and wait for baitfish to come to them. The best fishing tips these days involve using a bottom-bouncing bait such as a Texas-rigged soft plastic or a jig. Then, flip and pitch your lure to the base of the cover to catch bass waiting there to strike the passing bait. Important to remember a bass needs to eat every three days, so even in the heat of the summer you can catch big bass!
Wind
Windy days are known to cause largemouth bass to become extra active. Another reason some wind is good is it disturbs the water surface making it less likely for an angler to spook the nearby bass. Unless the wind is excessive and gets dangerous, try to cast a moving bait into the wind to hook your next trophy, possibly.
Water Temperature
Water temps can vary drastically in different locations and affect the local bass's feeding patterns and activity levels. There are many techniques and tricks to catch largemouth bass in different temperatures. Still, the general rule is that it's best to use slower-moving baits in cooler water temps and faster lures in warmer water conditions.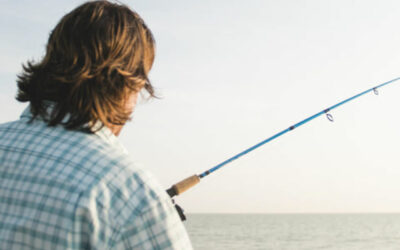 Are you the type of angler that is always searching for a new fishing adventure? Look no further than Lake...
read more
Other Fishing Tips
Practice One Knot
Any professional bass angler will tell you knots are essential, and one of the worst feelings is losing a fish because of a bad knot. The best advice, especially for beginners, is to learn one versatile knot and practice until its second nature. Become familiar with a simple knot such as the Clinch knot or Palomar knot that can be used for all bass fishing adventures. There are numerous videos and diagrams online to help you get familiar with these and other types of knots.
Technology should be a modern angler's best friend as it has revolutionized how one approaches a new location. Technology dramatically makes it easier for anglers to fish anywhere and learn a new fishing spot. Take advantage of google earth and other platforms to understand the features in the area you are looking to fish. Identify the areas holding bass, such as points, ledges, creeks, and other covers. Researching ahead of time can help you plan your day of fishing. You may even find what the local forage looks like to know which lure to start with; however, it's still best to bring different options with you and check it out on your fishing day, as conditions can always change.
Many anglers will benefit from experiencing different fisheries and learning the different habits and factors that come to play. Become a well-rounded angler by practicing new techniques, becoming familiar with various conditions, and experimenting with other lures based on the local area.
Fish different ponds, creeks, and lakes than your home waters to become familiar with varying clarities of water and depths. For example, if you usually catch bass in dark waters, try getting a bite in clear water.
The fishing game is not always easy, and there will be days when the bite is tough. The best option on days like this is to thoroughly fish an area you're confident in rather than hopping from spot to spot too fast. Be confident in the baits or artificial lures you use, and thoroughly fish an area you believe could be holding fish.
Fishing With A Professional Bass Angler
Fishing with a professional guide is the best way to improve your bass fishing skills. Your local captain will know all the best, even Kayak bass fishing spots for each specific body of water as they all have different features creating different habits for the local fish. Other factors, such as water temperatures, will affect fishing conditions, but your guide is here to help you know how to handle any situation thrown at you to catch more fish.
Your guide will explain his decisions, for example, why he went to a particular spot or used a specific lure. Understanding the mindset of professional anglers will significantly enhance your fishing skills. While on a guided trip, anglers will learn about a particular area and general tricks and rules that can be applied in any fishery.