Where to Find Fishing Lakes Near Me – Free Information On All The Top Fishing Spots
Should I use a map or a good website to identify the best lakes near me and local fishing spots nearby without requiring anyone else's help to find them?
Don't go further. We can help with this simple solution by providing local fishing spots, boat ramps, fishing docks, and even bank fishing spots with maps that help plan your next fishing adventure.
 Top Fishing Spots in America
You can find a great place near you from the east of Lake Okeechobee and Lake Erie to the West coast of California Delta and Umpqua Rivers.
Here are our top 6 places to go bass fishing in America.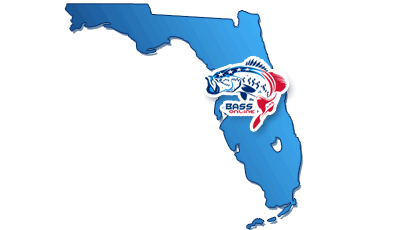 Florida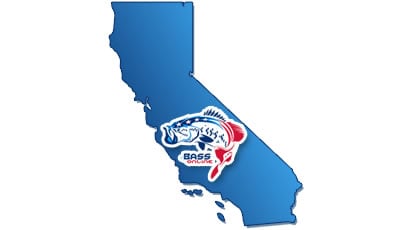 California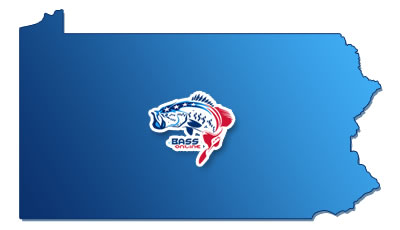 Pennsylvania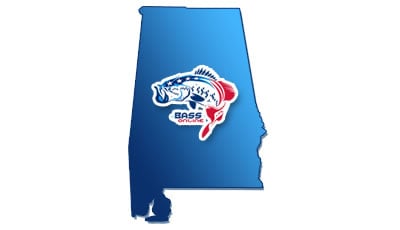 Alabama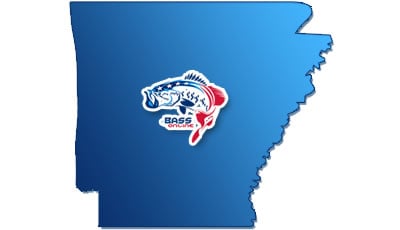 Arkansas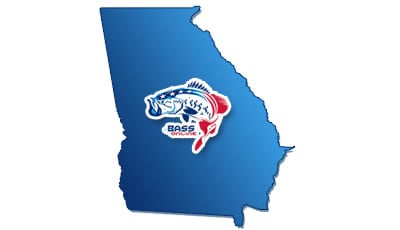 Georgia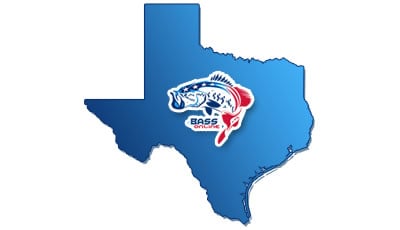 Texas
 What's the best fishing spot near me in Florida? We found places to go fishing in Fl!
If the weather is warm, your family might find themselves inspired to visit local fishermen to do the good old-fashioned bank fishing lakes to catch fish.
In Florida, winter, Spring, Summer, and Fall are perfect for enjoying the sunshine and finding an excellent place to fish with the kids. In addition, you can do water sports in multiple cities, suburbs, and metros!
Take your chance and explore the best fishing places in Florida. So watch out for this information on outdoor adventures in Florida to catch more fish.
Florida also offers Bike Trails, Hiking Trails, generally near a boat ramp, lake, river, or pond. Mostly at local city park meantime's geared for Children. Top Camping Sites with boat ramps close to you. Complete Guide to Fishing Near Me in Florida.
Lake Okeechobee
Rodman Reservoir
Lake Tohopekaliga
Harris Chain of Lakes
Florida Everglades
Find Lakes Near Me in California
California called the Golden State, has almost endless outdoor activities. From San Francisco, Sacramento, Stockton to the north, south to San Diego, and everywhere.
There are cliffs to hike, mountains to climb, and, of course, water to fish! So, what are the best places to fish in California with all these lakes, rivers, and streams at their disposal?
Unlike most websites, we dug into the data of California fishing trips taken and found the top 6 spots to fish on the West Coast's largest state.
California Delta
Clear Lake
Lake Shasta
Don Pedro Reservoir
Lake Berryessa
Where is the best Fishing in Pennsylvania right now?
The laws in PA are different than many. Remember that bass fishing in Pennsylvania is strictly caught and released from April 9 through June 10.
Many lakes in Pennsylvania, included above, are managed under Big Bass Program special regulations, which have a 15-inch minimum length and a combined daily limit of four largemouth and smallmouth bass. Be sure to have an up-to-date Pennsylvania fishing license.
If you have to narrow your list, choose the smallmouth or largemouth bass option. The following handful should be near the top of your list.
Lake Erie
Lake Arthur
Marsh Creek
Shenango Lake
Raystown Lake
Where is the best place to go fishing in Texas?
The Texas state is home to 6,736 lakes and 36 rivers, man reservoirs for fishing enthusiasts to enjoy.
From crappie to largemouth bass, white bass, and catfish, whether you're a seasoned pro or a beginner at best, you'll find countless places to spend time on the water with your kids from the dock, bank, or boat.
Combining the location of scenic views of lakes, rivers, streams, and creeks with outdoor adventures, here are some of the best places to go fishing in Texas.
Caddo Lake
Choke Canyon Reservoir
Lake Texoma
Lake Amistad
Lake Fork
Why Places to go Fishing Near Me are Important.
Whether it's enjoying the outdoor activities or having dinner at one of the top fishing lakes with other anglers. There are many beautiful parks, trails, and boat ramps at lakes near you.
You can explore local fishing spots, even camping at the boat ramp or picnic areas near your home, with easy access! If you aren't fishing, take a break from everyday life, and take in the hiking trails that are usually near your local fishing spot.
Be sure you get other anglers, family, and friends to take in the local lake, river, and ponds to inherit a big appetite for the best places in your town.
Places to Fish and Boat
Choose a state for fishing and boating information: Get a fishing license, and start catching fish immediately. Then, register a boat if you have one, and learn the legal requirements of the boat registration, laws & other things all listed on this website.
Not looking for local fishing spots, but wanting to explore fishing and boating across America. Then, you are in the right place. Search from California to Florida, finding the most productive shoreline or lake-boating fish-catching spots.
You can use this website to learn about the lakes, their species, and the interactive map for the top places of interest near you below. Find specialized fishing guides for the most exciting places to experience. A place to buy bass fishing gear in your area.
Are fishing licenses necessary to get?
When choosing your fishing lakes near my destination, you must learn about your local state licensing requirements. However, some people can also be exempt from the law on fishing, meaning they don't have to obtain a fishing license, or they can purchase one for less money.
You have to check that your license will be valid for a specific area and the types of waters where you plan on fishing. Aim for size restrictions on particular kinds of plants and open season dates and rules.
How do we obtain our fishing license online by visiting the Department of Fish and Wildlife's official site?
If Catch and Release, Do you need a license?
Generally speaking, fishing laws permit are necessary regardless of whether you plan to keep the fish. However, if you plan on releasing the fish, you don't have the option of using the permit.
If you have access to public water, you don't have to have a fishing license. Also, in court, it does not matter which fishing technique you practiced or which fishing gear you used.
Where is the best place to fish in a lake?
You can find fish on natural lakes by looking along shorelines surrounded by aquatic natural resources, also known as vegetation.
Any area where vegetation changes in shape or thickness can be beneficial for catching fish.
What lake has the best fishing?
This is a question if you asked 10 different people, you would get 10 other answers.
That is for a couple reasons; they will choose the lake they have had the most success on. They are only sometimes the best places.
The second reason is based on species. If you are a family that likes crappie, bass, catfish, walleye, or trout, it could be a good reason to choose one lake over another.
For example, if you were voting on the best places for trout or walleye, you certainly would not choose a lake in Florida. But if you were voting on the best places to fish for bass, Florida, Texas and California would be considered.
Lakes Nearby Me for Fishing, Kayaking, Hiking Trails, Swimming, Camping, etc.
This website can find you new excellent lakes near you. It can be handy for people searching for pristine fishing lakes, boat rentals, kayaking spots, hiking trails, and places to go swimming, camping, or fishing. Here are a few considerations for the best places:
The website recommends lakes near you based on your current location, so please allow it if prompted by your computer or phone.
Please allow the map a few seconds to refresh after you've chosen a located walk location.
By default, the map shows you the entire US lakes inside a radius. Use the up and down arrows to increase or decrease the zoom or to move east or west.
If you know the location you were looking for, use the search bar to receive your current preferred location. You can use the method to input your location manually.
You can also use the website to look for fishing lakes in other regions. This can be very useful for planning your vacation with a boat in advance.
Benefits of Using Boat Rentals or Fishing Guides in the Top Places to Fish Near Me
You can tell me the great place to fish near me, but what fish can I catch? Isn't that what the map does? This website provides where to catch walleye, trout, catfish, bass, carp, and crappie. In addition, it provides further details regarding the area that may prove very useful in a lake, river, or pond.
This includes several extra advantages of using a fishing guide over a boat rental. The rental boat is private, that a plus. But you also need boating experience to be successful and safe. Many local marina will offer rental training and offer up fishing guides.
Depending on the lake, river, or pond location and the species of fish desired will limit your options. The best places always have the best reviews. You can't trust rumors from fellow bass anglers.
Conservation through participation
Suppose you've got a little time to spend fishing or boating. In that case, you could help to preserve our aquatic natural resources for conservation. This can be done in many ways by properly disposing of your fishing line.
Picking trash at your local city park, river, or pond near you pollute. That can be done on foot, by kayak, canoe, or by boat, whichever you have access to.
Then the easiest is simply buying a fishing license. By doing so, it funds the local fish and wildlife departments at the state and federal levels.
Purchase a fishing license
Fishing offers the best way of bonding with the entire family. However, before you go, you must acquire your fishing license.
Understanding do you need a saltwater or freshwater fishing license? Do you qualify for a resident fishing license or in some states like Florida offer a non-resident fishing license?
Register a boat
By registering your boat, you will also help protect our water resources. Before leaving a dock, understand all applicable laws to help with conservation.
Find The Best Fishing Spots Near Me from Fishing Boats
Take Me Fishing has a fishing map that will let you find the best fishing spots nearby. The system is geared towards equipping anglers across the United States with the knowledge that will allow for the highest success.
Every trip should be planned in advance. So please take what was read here today seriously.
Use this Interactive Map to Locate Best Fishing Spots Near Me
Take Me Fishing is an interactive fishing map below that you can use to find the best fishing spots near me. It's designed and optimized to arm anglers throughout the US with the knowledge needed to find good fishing spots.