Jacksonville Rating:
Fishing Jacksonville Fl Rating - Read customer reviews, click to read
Complete Guide to Fishing Jacksonville Fl
Jacksonville is a Florida city located in Duval County. It is the largest city by area in the contiguous United States and the most populous city in Florida. Jax is a regional business and tourist epicenter. Jacksonville is a top destination among anglers, offering various freshwater and saltwater fishing spots throughout the year. Fishing in Northeast Florida provides the opportunity to battle some of the most sought-after game fish in the country. Jacksonville, Fl is located at the famous St. Johns River's mouth and faces out onto the Atlantic Ocean. This northeastern area in Florida is full of productive fishing spots with its inlets, rivers, and offshore wrecks. Jacksonville, Florida, is full of outdoor adventures and fishing events. Some of the world's biggest and most famous tournaments happen in this city, such as the Jacksonville Kingfish tournament.
Freshwater Fishing
The St. Johns River is one of the most unique places in the United States. The river turns from brackish to fresh, allowing anglers to catch numerous popular saltwater and freshwater fish in the same waters. Popular inshore catches in the brackish waters of St Johns include Redfish, Trout, Sheepshead, Spanish Mackerel, Black Drum, Jack Crevalle, Tarpon, Flounder, and more. As the river turns fresh, anglers can catch largemouth bass, crappie, and catfish. Jacksonville Fishing Trips have a unique feel as it is closely located to many great lakes and rivers to catch trophy bass. Our fishing trips can provide you with memories of a lifetime in multiple different locations.
The St. Johns River is a great river to explore when visiting North Florida. One of the major ports to the river is near Jacksonville, where you can catch many Florida fish species. Crescent Lake is located off the St Johns River and a unique fishery to experience Jacksonville fishing charters. Lake Santa Fe forms the headwaters of the Santa Fe River and is the largest tributary of the Suwannee River. This spot is one of the largest and most stable fisheries in North Florida. Lake George is connected to the river south and holds excellent waters to catch trophy largemouths. You have to experience wild North Florida on this river and explore the Jacksonville Fishing Trips of a lifetime! Another incredible fishery to experience on our Jacksonville Fishing Trips is the legendary Rodman Reservoir covering 9,500 acres and stretching about 15 miles long. The endless impressive bass fishing structure allows for trophy bass to thrive and flourish. Enjoy a Fishing Trip and outdoor adventure of a lifetime next time you are traveling to the state of Florida.
Popular Nearby Jacksonville Fishing Locations

Instant Confirmation

  Angler's Top Choice

FREE Cancellation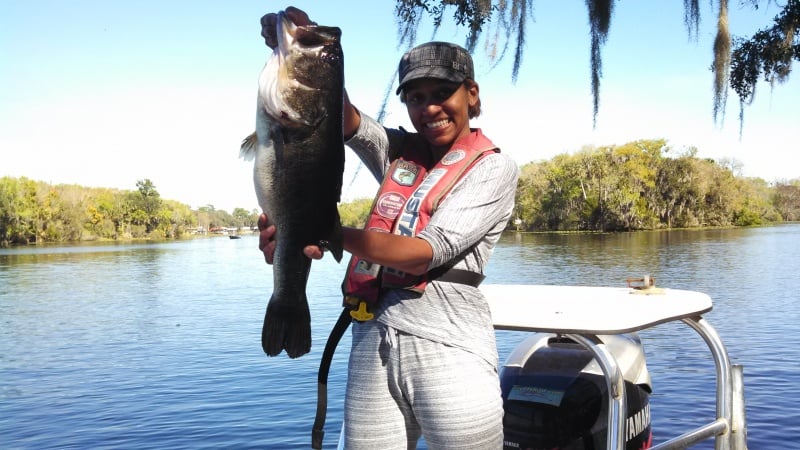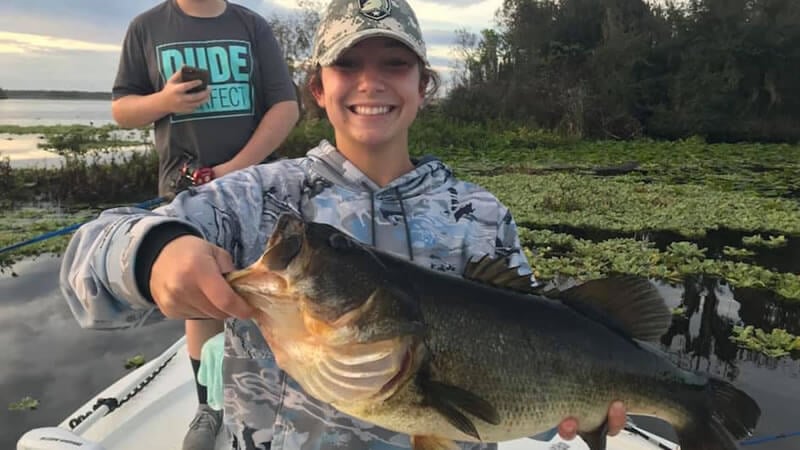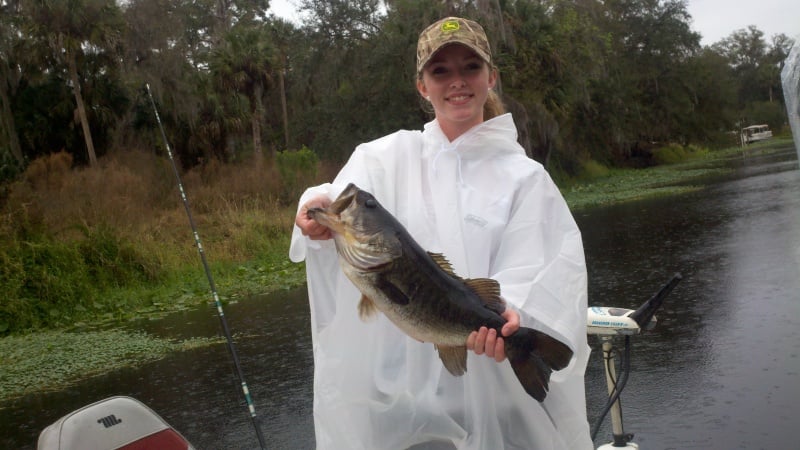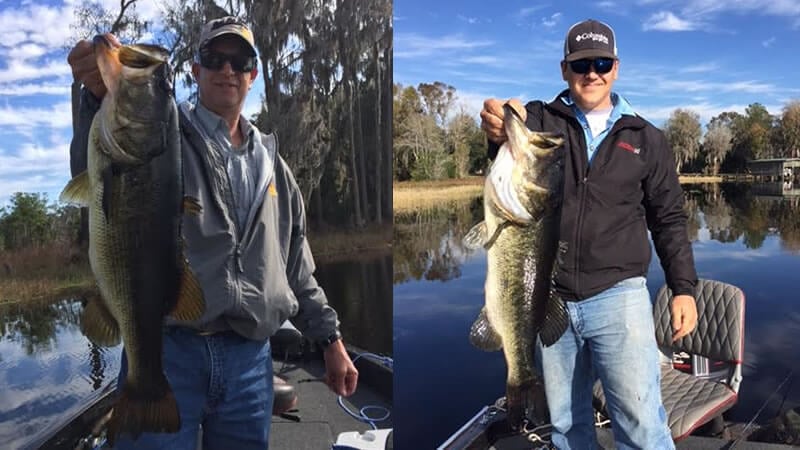 Fishing Jacksonville Reviews
Great Time and Excellent Guide
★★★★★
"
Capt Peter worked very hard to make our trip a success. He's the best fishing guide I've ever worked been with by far. We'll be repeat customers from now on!
"
CLICK HERE TO WRITE A JACKSONVILLE REVIEW
Saltwater Fishing
Inshore Fishing
Jacksonville resides at the St Johns River's mouth and flows into the Atlantic through Mayport Inlet and is on the Intracoastal Waterway, meaning the coastal fishing opportunities are endless. Visitors on an inshore fishing charter can explore some of the best backcountry areas, flats, and other shallow water areas to pursue Redfish, Spotted Seatrout, Flounder, Tarpon, Black Seabass, Ladyfish, Black Drum, Bluefish, Sheepshead, and various sharks. Jacksonville inshore fishing is favored by fly and light tackle fishermen. The Intracoastal Waterway, St. Johns River, and their backwater estuaries are the top fishing areas, with hotspots such as Nassau Sound Fishing Bridge and Mill Cove being trendy. Both live bait and artificial lures are effective while fishing in Jacksonville. The best technique depends on the targeted species, conditions, and time of year, which your fishing guide will let you know the best methods at the time of your charter. However, when targeting Spotted Seatrout inshore and sight fishing for redfish on the flats, using topwater plugs is the standard go-to option. Fly fishing the grass flats and wetlands for redfish is also a massive deal in the area. 
Deep-sea Fishing
Jacksonville offers extraordinary deep-sea fishing opportunities. While on a deep-sea fishing charter, anglers can catch everything from big billfish to tasty reef fish. The further from shore, the bigger the fish will be. A deep-sea charter will head about 25 miles offshore to troll for Barracuda, King Mackerel, Mahi Mahi, and other fish on a full-day fishing trip. These trips can also include bottom fishing the wrecks and reefs. An extended day charter will head to the Gulf Stream about 60 miles out, where the seafloor drops hundreds of feet deep and the most prominent sport fish lurk. These deep-sea fishing charters hook into fish species such as Tuna, Wahoo, Mahi Mahi, Sailfish, and Marlin. All these most popular fish species are most active during the warmer months, making any time from March through November the best time for a deep-sea fishing trip in Jacksonville. A bottom fishing charter 40-60 miles out will bring everything from Amberjack and Triggerfish to tasty grouper and snapper. Most of these bottom fish are most active during the cooler months.
Top Targeted Fish Species
Northeast Florida Fishing Charters
Anglers in Jacksonville can experience some famous Florida largemouth bass fishing or take a fishing trip in the Atlantic to experience inshore or deep-sea fishing. The St. Johns River is known for its trophy bass, and the nearby coastal waterways are full of popular gamefish like redfish, flounder, tarpon, snook, and seatrout. The offshore waters are just as productive, offering plenty of opportunities to catch Florida's largest fishes. Among the most common catches while on a deep-sea fishing charter close to the reefs and wrecks are King Mackerel, Spanish Mackerel, Cobia, Red Snapper. While out further out at sea, along with these fishes, visitors on Jacksonville offshore charter boats may see larger fishes such as billfish, tuna, and more giant sharks. Many saltwater fishing tours leave from Amelia Island because of its famous inshore opportunities and exciting deep-sea prizes in the nearby Gulf Stream. Let your professional Jacksonville fishing guide do the work for you and navigate straight to the best fishing spots. As a state law, guests on a freshwater trip with a fishing guide still require a fishing license; however, while on saltwater fishing charters with a licensed captain, guests do not need to purchase a fishing license in Florida as it falls under the captain for saltwater charters. Whether you decide on freshwater fishing charters or saltwater, your full-time licensed captain is ready to get your dream fish hooked while providing the grand tour of the beautiful Jacksonville, Fl.
Local Jacksonville Fishing Guides
Meet the team of Jacksonville Fishing Guides, we know the best spots, baits, and techniques to give you the greatest fishing experience in the St Augustine area.
Fishing License Requirements on Fishing Charters
You don't need to purchase a fishing license for saltwater fishing charters as the captain's license covers you. This goes for both inshore and offshore fishing charters. For freshwater fishing charters, all non-residents over age 16 need a freshwater license, and residents between 16 and 65 need a freshwater license.
Current Jacksonville Fishing Reports
Maybe you have used a fishing guide, and perhaps you haven't. Perhaps you are a seasoned angler, or maybe you fish only fish once a year. A guided fishing trip from a good...
read more
Other Fishing Methods
Guests can fish the St. Johns River, the Intracoastal waterway, beaches, and bridges without a boat and still experience some of Jacksonville's famous fishing region. The St. Johns River has plenty of preserves and waterfront parks that offer water access to fish for its various fish species. Some of these access points include Stockton Park, Stinson Park, Memorial Park, Sisters Creek Park, and Boat Ramp. People can also fish the Intracoastal waterway from docks and piers at the local parks. A few of the Intracoastal Waterway access areas include Dutton Island Preserve, Castaway Island, and The Little Jetties. Jacksonville beaches allow anglers to fish from the shore, but the best ocean fishing is done on charter boats that can reach the Gulf Stream and reefs. Fish caught on the Jacksonville beaches are Flounder, Cobia, Redfish, Snapper, Pompano, Trout, and more. The mile-long Nassau Sound Bridge is one of the best fishing spots in Jacksonville. The bridge can be accessed through Amelia Island State Park and spend Nassau Sound.
Jacksonville Fishing Tournaments
The tournament fishing scene is rich in Jacksonville, Florida. Its events attract hundreds of participants from around the country, meaning top competition and great prizes. Inshore fishers can check out The FLounder Pounder in October and the EI Cheapo Sheepshead Tournament in March. The world's largest wahoo tournament known as the Northeast Fl Wahoo ShoutOut takes place in February and March in Jacksonville. In July, the famous Greater Jacksonville Kingfish Tournament is another world's largest event and pays enormous prizes.
Area Things To Do
Jacksonville, Florida, is a one-of-a-kind destination with numerous adventures that travelers can only experience here. A few of the most popular attractions include Jacksonville Zoo and Gardens, The Cummer Museum of Art and Gardens, the Catty Shack Ranch, and Little Talbot Island. One of the most recommended places wit visit is Big Talbot Island which encompasses marshes, wetlands, bike paths, and secret beaches where people can go for a hike or enjoy kayak tours with a guide.
Questions? Feel free to call us, Email us or use the chat us to speak to one of our specialists.
Questions? Feel free to call us, Email us or use the chat us to speak to one of our specialists.
Questions? Feel free to call us, Email us or use the chat us to speak to one of our specialists.
What are you waiting for?
We also have great deals available in the following cities that match your search criteria.