Fishing in St Augustine Fl
St Augustine Rating:
Fishing in St Augustine Rating - Read customer reviews, click to read
Complete Guide to Fishing in St Augustine Fl
St Augustine is located along the Atlantic coast in northeast Florida. It's part of St. Johns County and is one of the state's oldest cities. St. Augustine is famous for its downtown, which resembles a super island. People often visit St. Augustine for its rich heritage and culture, beautiful beaches, recreational activities, and famous Florida fishing. Freshwater, inshore fishing, and offshore fishing all thrive here.
The weather at St Augustine is favorable throughout the year for fishing and other outdoor activities. Several popular sport fish live near the beach shores, making St Augustine a top shoreline and inshore fishing location. Other popular angling opportunities in St Augustine include canoe and kayak fishing in the salt run, surf fishing, and pier fishing.
Freshwater Fishing
St. Augustine, Florida, is near some of the best freshwater fisheries in the country, especially for trophy largemouth bass and black crappie. The closest bass fishing location to St Augustine is the famous St. Johns River in Palatka, only about 30 minutes away. Other nearby freshwater locations include Rodman Reservoir and Lake George. Anglers can catch crappie and largemouth bass year-round, but both have peak times.
The largemouth bass is most active in the Spring months of February, March, and April. However, the bass spawn can start as early as November and go into early May. The crappies are most active in January, February, April, and November. Fishing with a guide local to these northeast Florida waters is the best way to catch your personal best bass or abundance of panfish during any time of the year.
Popular Nearby St Augustine Fishing Locations

Instant Confirmation

  Angler's Top Choice

FREE Cancellation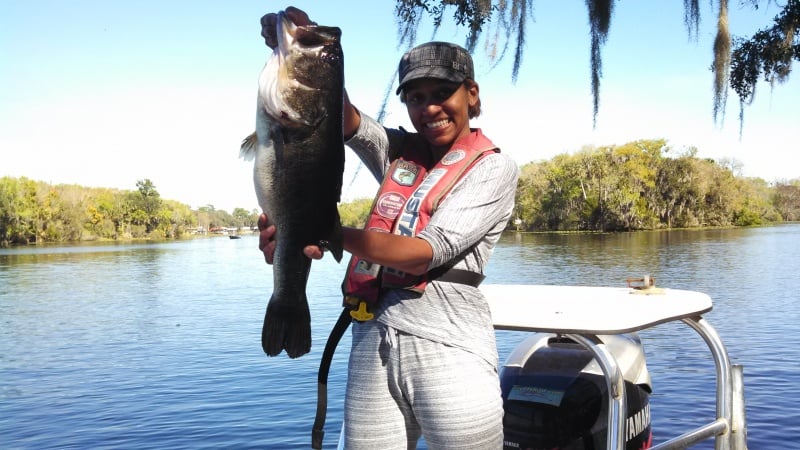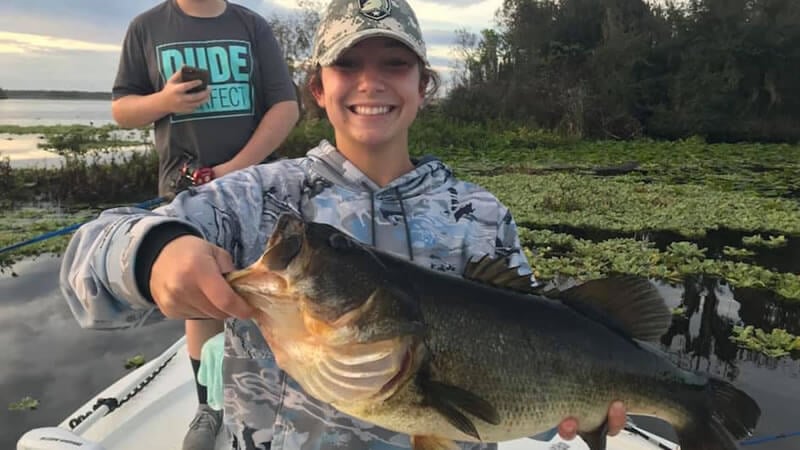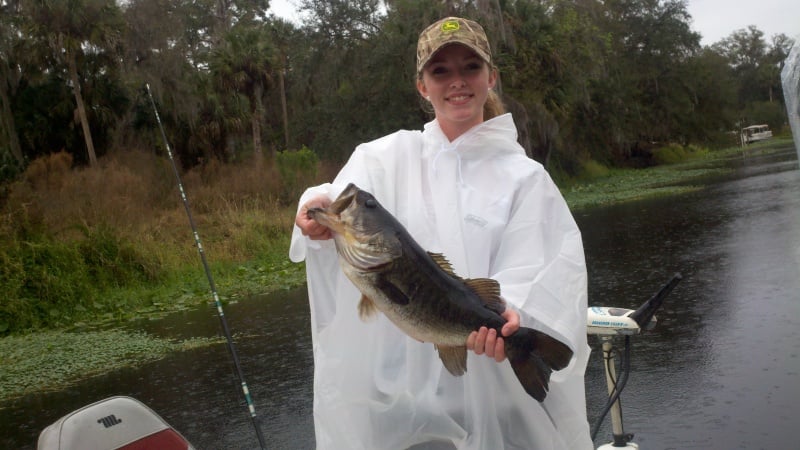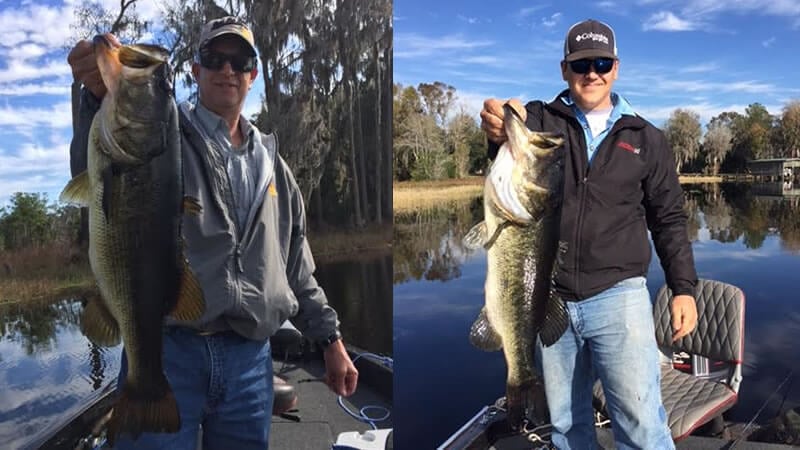 Fishing in St Augustine Reviews
Highlight of our trip to St Augustine
★★★★★
"
This fishing trip with Captain Peter was definitely the highlight of our trip to St Augustine! I'd never actually fished before and neither had my daughter and by the end he had us casting on our own. My husband and son were in heaven and none of us wanted the charter to end. He took us to several locations, each more exciting than the last. We saw dolphins and sea turtles on the way! The last place we went to was my favorite by the jetty and the pristine white sandy beach of St Augustine. It was so picturesque and the fish were biting like crazy there. Fun times. Captain Peter even recommends a place you can eat the fish you caught. We had a super enjoyable time and I so would love to do it again.
"
Captain Pete was a Blast!
★★★★★
"
Booked a trip with Captain Peter T on Rodman and had a great trip. Boated a 7lb 12oz and 5lb 8oz bass fishing during the day of fishing. Not easy for me, but Peter made it easy! The trip was great and I would come back next week if I could!
"
Family Fun Time in St Augustine Fl
★★★★★
"
My son and I had a great time fishing with Capt T while vacationing in FL this month. We had a great time, everything we could expect on a fishing trip.
"
CLICK HERE TO WRITE A ST AUGUSTINE REVIEW
St. Augustine provides various fishing adventures for every type of angler, including freshwater, inshore, and offshore. Some may want to go into the deep seas to find fish, others prefer shallow boat rides, while others would instead cast their hooks from the shores with their feet on the silky sands or off a pier. St Augustine is an ideal place to catch various game fish, including trophy largemouths, bull reds, and mahi-mahi.
This area is also a top tarpon fishery. St Augustine is located directly on the Intracoastal Waterway, so there will always be a nearby fishing spot, whether looking for tailing redfish or a fierce blue marlin.
Saltwater Fishing
Inshore Fishing
Fishing the coastal waters of northeast Florida is the most popular way to fish in this area. St Augustine's Intracoastal waterway is loaded with some of the most popular game fish, most of them around all year. Fish any of St. Augustine's flats, rivers, and saltwater marshes for species such as Redfish, Tarpon, Snook, Trout, Flounder, Black Drum, Jacks, Tripletail, and more.
Inshore Fishing Charters
Partaking in inshore fishing charters in St Augustine Beach will allow anglers to catch redfish, flounder, and trout all in one trip. The bull red is the most popular sportfish in St Augustine, with people traveling worldwide to experience it. Reds are usually caught using shrimp, mud minnows, mullet, fiddler crabs, and small blue crabs.
Best Times For Inshore Fishing
Inshore fishing in St Augustine is incredible all year; redfish, trout, and flounder are around year-round. The biggest trout and flounder can be caught in the Spring and Fall during their spawning season. Tarpon is most abundant throughout St Augustine waters from June through September. Jacks are most abundant in Spring and Fall, but the substantial jack crevalles can be found in schools along the beaches during the summer.
The months of February through May are the best for sight fishing and light tackle fishing. St Augustine waters can experience flood tides, usually from the tenth month of the year. Residents believe that this is the best time if you are looking to catch a trout or redfish. You can often follow the trouts to find redfish since they often tail the reds during these periods.
Fishing the flood tide is the best time to fish for trout with light tackle or sight fish for redfish in the grass areas. Fly fishing is popular in this area for sight fishing tailing redfish and blind casting trout, and schools of jacks.
Nearshore and Offshore
Nearshore and offshore fishing in these Atlantic waters are usually done between 10 and 30 miles offshore of St Augustine in water depths between 20 and 100 feet. Nearshore fishing off St Augustine Beach is done by reefs and shipwrecks that house various snapper and grouper all year. Other species found in nearshore are cobia, black sea bass, and amberjack.
As you start trolling further out, you will find species such as wahoo, mahi-mahi, blackfin tuna, sailfish, and kingfish. These species are most abundant in Spring when they migrate through the area.
Offshore Fishing Charters
Fishing with a guide offshore is almost a must if you want to catch fish safely. Navigating these deep waters and finding saltwater fish can be difficult for anyone who isn't experienced. Offshore fishing charters provide the boat and all equipment needed for a successful day on the water.
Top Targeted Fish Species
St Augustine Fishing Charters
Professional fishing guides have perfected the fishing calendar and habits, allowing them to find fish throughout the year. They will safely navigate the waters, putting you on fish whether you feel like fishing freshwater, inshore, or offshore while in North Florida. Fishing with a guide is the best option, especially for visitors, since everything you need will be provided. Fishing charters include all the best fishing equipment and, most importantly, expertise.
Going on fishing charters allows the guide to take all the guesswork out of it for you, such as what to use, where to go, how deep to go, water temperature, etc. Guided fishing charters are a great way to learn the area and become a better angler. Fishing charters are an excellent activity for families or solo anglers. St Augustine, Florida, has some of the best fishing adventures in the region, offering a wide range of fishing charters for everybody.
Throughout these fishing charters, you will see St. Augustine's natural environment filled with beautiful wildlife—Liaise with a local private fishing charter for advanced and unforgettable experiences.
Local St Augustine Fishing Guides
Meet the team of St Augustine Fishing Guides, we know the best spots, baits, and techniques to give you the greatest fishing experience in the St Augustine area.
Fishing License Requirements on Fishing Charters
You don't need to purchase a fishing license in Florida for saltwater fishing charters as the captain's license covers you. This goes for both inshore and offshore fishing charters. For freshwater fishing charters, all non-residents over age 16 need a freshwater license, and residents between 16 and 65 need a freshwater license.
Current St Augustine Fishing Reports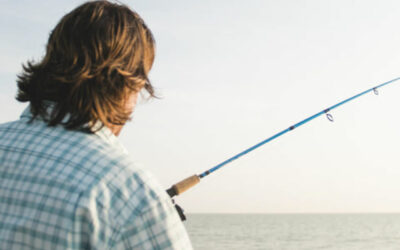 Are you the type of angler that is always searching for a new fishing adventure? Look no further than Lake Guntersville, a renowned fishing destination in the heart of...
read more
Pier Fishing and Boat Rentals
Many popular fishing spots can be accessed without a boat in St Augustine, with almost every pier offering good fishing opportunities. Famous fishing piers include St Johns County Ocean Pier, Matanzas Inlet Bridge, Light House Park Fishing Pier, Rose of Sharon Pier, Vilano Bridge, and Vilano Beach Pier. Surf fishing in Florida from St Augustine Beach south to Crescent Beach is filled with opportunities for fishermen to catch drums, pompano, and more.
Canoe and kayak fishing is also available here, with many rental and tour places in the area. A few rental locations offering fishing tours include Ripple Effects Eco Tours and Kayak St. Augustine. Many locals and travelers come to the area to experience kayak fishing or explore the salt run. Another boat rental option is Bay Ray Rentals, which has a large inventory of pontoon boats to rent.
Area Things To Do
There are many things to do aside from the variety of fishing charters. Incredible scenery surrounds the hotels, giving a serene environment for family getaways or romantic hangouts. The hotels also have accommodation facilities for both local and foreign tourists. Other recreational activities in St Augustine, Florida, are boat riding, golfing, and camping.
A few popular attractions and tours include the St Augustine Hop-on Hop-off Trolley tour, taking a scenic Boat Ride in St Augustine, The Exotic Animal Tour, and the Feast of Saint Augustine Walking Tour. You can also experience St Augustine's well-known ghost tours, such as the St Augustine Night time "Spirits with Spirits," or walk the oldest streets of the South St Augustine Haunting Tour.
Check out one of the many areas St Augustine locals are proud of: their beautiful beaches or the historic Bridge of Lions. Walking the Bridge of Lions is excellent for a scenic hill workout. St John's County has many city parks with beach access, surf fishing, picnic areas, and kayak launches. Many of these beaches are pet friendly too.
Best St Augustine Eats
With the old town being known for its excellent fishing activities, they also have the best restaurants where seafood is the main delicacy. These restaurants are scattered across the sandy shores, with the most notable chefs in that region. Many local restaurants will offer to cook your catch for a fee. You will need a booking to get space in some high-end restaurants, especially during peak visiting seasons.
Some of the best places to eat and drink in St Augustine include the Ice Plant, The Floridian, Collage Restaurant, and Catch 27. Good restaurants along the Atlantic Ocean or with a riverfront view include Kingfish Grill On the Water, Hurricane Patty's, Culinary Outfitters, Beaches at Vilano, and The Conch House Restaurant.
Questions? Feel free to call us, Email us or use the chat us to speak to one of our specialists.
Questions? Feel free to call us, Email us or use the chat us to speak to one of our specialists.
Questions? Feel free to call us, Email us or use the chat us to speak to one of our specialists.
What are you waiting for?
Nearby Fishing in St Augustine Fl Destinations
We also have great deals available in the following cities that match your search criteria.