Ocala Rating:
Fishing in Ocala Rating - Read customer reviews, click to read
Ocala is a city located in North Central Florida in Marion County United States.
This city has a southern vibe with lots of nearby tourist attractions, but it is best known for its incredible fishing, specifically its lakes for trophy bass fishing. 
Trophy Bass Lakes
The 110-mile (180 km) long Ocklawaha River flows north from Central Florida until it joins the St. Johns River near Palatka, Florida. It has two major rivers and several large streams flowing through the Ocala National Forest loaded with largemouth bass. Whether in the Orlando area on business or planning a family vacation, or just trying to decide where to fish. This area contains some of the best fisheries for big bass including, St Johns River, Orange Lake, Rodman Reservoir, and Harris Chain of Lakes. Why not plan a truly memorable fishing trip for an experience on some of the state's most pristine, spring-fed waters.
Ocala, Fl bass fishing, black crappie, and more 
The Ocala National Forest in North Florida has some of Florida's most pristine, secluded, and scenic trophy bass lakes. Many species are caught in these waters, including largemouth bass, channel catfish, bluegills, black crappies, and sunfish.
The best fishing near Ocala, Fl is done in Rodman Reservoir, Harris Chain of Lakes, and Orange Lake.

Instant Confirmation
  Angler's Top Choice
FREE Cancellation
For folks who love to walk and walk
★★★★★
"
Ocala is the place for you. Many photographers with heavy serious equipment love this area for great shots of birds, turtles, alligators, etc. Always great to get away from the raging development and destruction of the city. The people are pleasant and friendly and kind and their hearts are here, as well.
"
CLICK HERE TO WRITE A OCALA REVIEW
Saltwater fishing near Ocala, Fl
Ocala is under an hour to the west coast and about an hour and a half to Daytona. Both worth the drive for some inshore or offshore saltwater fishing. Fish vary more in the coastal waters depending on area and season.
Inshore fish could include:
Redfish, Snook, Spotted Sea Trout, Sharks, Jack Crevalle, Mangrove Snapper, Scamp Grouper, Flounder, Black Drum, Sheepshead, Tarpon.
Offshore fish species could include:
Many different kinds of grouper, Spanish mackerel, larger jacks, hammerhead, and tiger sharks.
Top Targeted Ocala Fish Species
Ocala National Forest Lakes & Wildlife
Ocala forest lakes and doe lake recreation area is roughly 60 minutes north of Orlando and 45 minutes west of Daytona Beach in what most call "the heart of Florida's horse country." The forest sits between two rivers, the mighty St. Johns River on the eastern coast and the Ocklawaha River on the west. This is the southernmost national forest in the continental Unites States east of the Mississippi River. It is also the last significant Sand Pine community left in Florida.
Many of these lakes are secluded and see relatively little fishing pressure and can make for an old-Florida style fishing trip. Most times, not encountering another angler at these remote lakes. Some of the more notable lakes are Lake Kerr, Lake Bryant, Wildcat Lake, Lake Delancey, and Lake Dorr, to name a few.
Wildlife
The area offers unique fishing opportunities, all while providing the Old-Florida charm and beauty. This region offers incredible wildlife, American Bald Eagles, Ospreys, Alligators, and too many aquatic waterfowl and fish species to list here, far removed from a bustling city's noise and traffic. It includes the state's largest population of black bears along with scrub -jays, red-cockaded woodpeckers, Sherman's fox squirrel, and the sand skink.
Local Ocala Fl Bass Fishing Guides
Meet the team of
fishing guides Ocala Fl
, we know the best spots, baits, and techniques to give you the greatest fishing experience in Ocala.
Hiring a local expert
Though Central Florida is known for its big bass lakes and proximity to incredible saltwater fishing experiences, it still takes knowing where to go and the best techniques to catch these fish. Even for the avid fisherman, fishing with a guide who knows these waters like the back of his hand could get you on track for a personal best catch. Fishing with a guide is a great family or solo activity.
The captains will provide the most productive experience while still taking in the area's natural beauty. By the end of the charter, you'll find yourself being an even better angler with knowledge of the area's local waters and species.
Things to do near Ocala, Fl
Three first-magnitude springs in the forest in Marion County are the sources for the crystal clear runs that provide excellent canoeing and boating in this part of the state. Major recreation facilities (camping, canoeing, hiking) are located at most of these springs, with Silver Glen being a day-use-only area.
The Cross Florida Greenways system also runs through the area and the Florida Trail. It's one of the area's major tourist destinations; St. Augustine and Daytona Beach have made it a tourist's favorite vacation spot. Major commercial attractions like Silver Springs, Disney World/Orlando Attractions, Busch Gardens, and Kennedy Space Center are within a few hour's drive from the Ocala National Forest, contributing to its popularity as a great vacation; check the best fishing spots near Ocala.
Boat ramps in Ocala, FL (Marion County)
Ray Wayside Park (Ocala Boat Basin)

Eureka West and West Boat Ramps

Carney Island Recreation & Conservation Area boat ramps and restrooms only; Lake Weir

Heagy-Burry boat ramp; Orange Lake

Moorhead boat ramp and onsite restrooms only; Lake Kerr

Moss Bluff North boat ramps and onsite restrooms only; Ocklawaha River

Moss Bluff South boat ramps and onsite restrooms; Ocklawaha River

Ray Wayside Park boat ramp and restrooms only; Ocklawaha and Silver rivers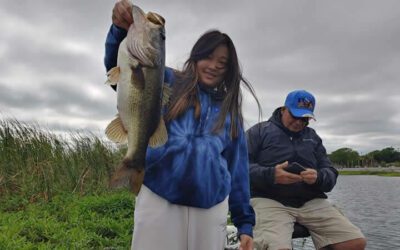 The Best Guided Bass Fishing in Florida Maybe you have done guided bass fishing in Florida, and perhaps you haven't. Perhaps you are a seasoned angler, or maybe you fish...
read more
Questions? Feel free to call us, Email us or use the chat us to speak to one of our specialists.
Questions? Feel free to call us, Email us or use the chat us to speak to one of our specialists.
Questions? Feel free to call us, Email us or use the chat us to speak to one of our specialists.
What are you waiting for?
We also have great deals available in the following cities that match your search criteria.