Florida Fishing Guides
"You Choose the Guide, leave the Fishing Experience to US"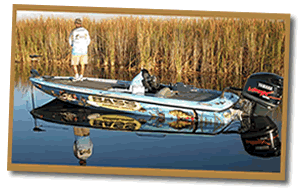 One thing you will find in common with most other Florida bass fishing guides is that they work part time as a fishing guide. This does not make them a bad fishing guide, just simply limits what they can provide to you on your big day. Our TEAM of guides not only specializes on a given body of water, but we also have guides that specialize in flipping, top-water, cranking and other techniques as well as the use of all live-bait!
A nice website and maybe even a nice bass boat do not qualify someone as a fishing guide. Be sure to ask them "When was the last time you were out fishing?".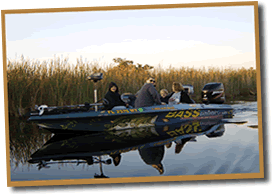 It is hard to be a good fishing guide and also carry a full or part-time job, it's almost impossible to regularly catch trophy size bass when you are getting used information from your friends. Our guides are on the water almost daily and guarantee more hours then any other guide service in Florida. Which means the money you are spending is being spent for the best guides available. We want to say to you "please do your home work", Florida is a wonderful place to fish and unlike most guided trips that end at the dock we work hard at providing you a fishing experiences that last a lifetime.
Click below on the region of the map you wish to find a fishing guide!
Southeast | Southwest | Okeechobee | West |Central | North | Panhandle