Pennsylvania Fishing Guides
You Choose the Guide, leave the Fishing Experience to US
Captains Rating:
Top Rated Captains, exclusive to BassOnline - Rated by REAL customers, click to read
Choosing a PA Fishing Guide near me
Fishing can seem tricky at first, especially for new anglers, but that doesn't have to be the case. With just a little knowledge, you will know what gear to buy, fishing license information, and all the techniques needed to catch and land your favorite fish. This easy comes from hiring local Pennsylvania fishing guides, and not 20 times. The service will save you countless dollars on buying unnecessary equipment and cut your learning curve in half from one trip. By hiring a useful fishing guide, you'll be able to get on the water and teach your family and friends, and be catching fish by the weekend.
Education is Key
When using Fishing guides, they specifically cover fly fishing, spin fishing, and bait casters. Teach you to understand when to use one rod over another, how to properly cast spinning reel and lures, or even specifics about live bait. Get a quick understanding of how to target each species, whether bass fishing for smallmouth bass, fly fishing for brown trout, or fun fishing for flathead catfish, channel catfish, northern pike, and steelhead walleye, stripers, crappie, or perch. For new fishermen, it's one of the easiest ways to get up to speed and outside with minimal investment, utilizing and learning different options that may interest you down the road.
Featured Local Pennsylvania Fishing Guides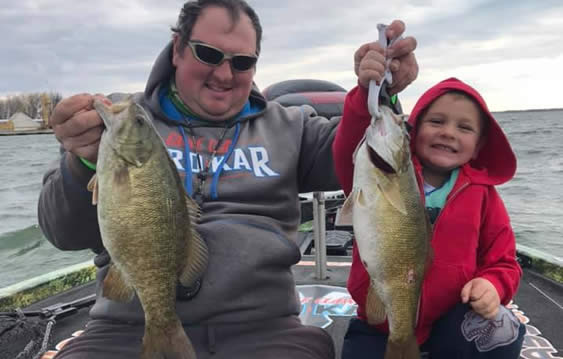 USCG Verified

Child Friendly

Angler's Choice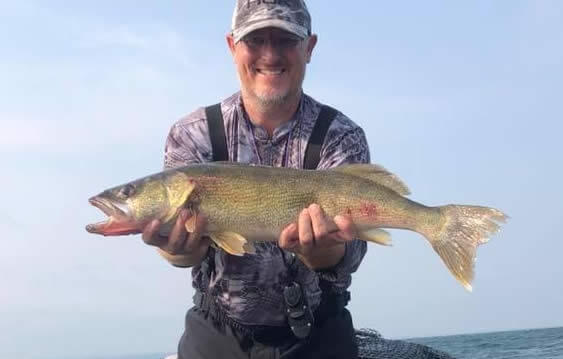 Capt Tom Goodrich a local fishing charter captain in Erie, PA area and surrounding water. Specialize in Walleye fishing, but well versus in catching smallmouth bass, Lake Trout, and more. [Read More]

USCG Verified

Child Friendly

Angler's Choice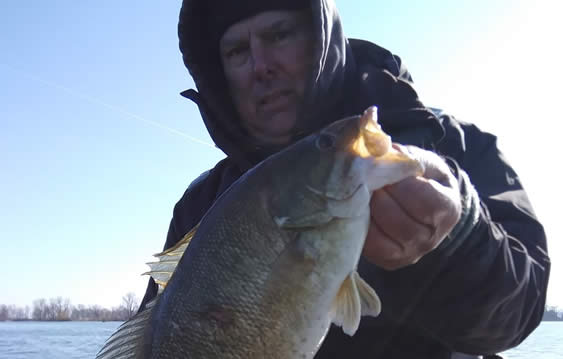 Capt John Miller is a full-time smallmouth bass fishing guide out of Erie, PA with 15+ years professional angler with incredible experience and knowledge to share with all of his [Read More]

USCG Verified

Child Friendly

Angler's Choice
Local PA Conventional & Fly Fishing Guides Needed
BassOnline the world's largest online bass fishing company!
Based on the Overall Satisfaction rating from Actual Customers!
4.95 Overall Satisfaction rating
Interested in a Career as a Fishing Captain?
We have a 98% Success Record
Now Why Fishing Guides in PA
In Pennsylvania, the fishing guides' are under stricter rules; they have more seasons, fish for more species, and have to fish so many different water bodies, which makes them very experienced. Pennsylvania has over 4,000 inland lakes, creeks, and ponds and 85,000 miles of tributaries and streams. Places like Peens Creek, Lake Erie, Keystone State Park, Susquehanna River, Little Juniata River, Lackawanna River, Tulpehocken Creek, Delaware River, Presque Isle Bay, and many other tributaries make Pennsylvania so outstanding for fishing. It's undoubtedly a freshwater fishermen's dream location. On top of Pennsylvania's list is the 70 miles of great lakes shoreline on Lake Erie, which brings so many of these fishing adventures to the tributaries.
Where to go for a Guide Service?
With endless Pennsylvania lakes, creeks, and streams across the state, it can be challenging to find a fishing guide service. To make your search easier in finding the guide service for you, we suggest breaking down the investigation into three categories, rivers, lakes, and recommend Lake Erie by itself so let's dive right in.
River Fishing
The Susquehanna River is the largest estuary in Pennsylvania and on the East Coast, which connects many smaller creeks and rivers. The tributary is well known for Walleye, Catfish, Smallmouth Bass, and plenty of smaller panfish. Every local Pennsylvania fly fisherman knows that it can hardly get any better than targeting trout with a fly fishing guide service in this area. Not to disregard this famous river, Pennsylvania has so many great rivers, which have more species, better scenery provides, and a unique local fishing experience in many anglers' eyes. So maybe try the Delaware tributary, Spring creek, Penns creek, for a completely different experience with different fishing techniques that can only be learned with a guide service. Whether your focus is on Steelhead trout, Lake trout, or Brown trout, you only need to focus on streams and creeks that supply extra cold water. 
Lake Fishing
Whether you prefer trout, smallmouth bass, largemouth bass, or catfish, Pennsylvania has a lake or reservoir for you. Always near the top of the list of Youghiogheny lake, which is formed of the Susquehanna River. The Pymatuning Reservoir bounty on the border of Ohio and Pennsylvania and is a well-established largemouth bass lake in Pennsylvania. Honorable mentions by our bass fishing guides in Lake Nockamixon, Marsh Creek Lake, Lake Wallenpaupack, Lake Ontelaunee, Rose Valley Lake just to name a few. All lakes in Pennsylvania are providing fishermen with big catches every year.
Lake Erie
The real action on Lake Erie begins around the end of March or as late as the middle of April based on the winter freeze. You will find that winter is the slowest time around Lake Erie. When the water temperatures rise, the northern pike, walleyes, bass fishing, and other fish move to deeper waters. This is the perfect time to look for guide services to plan a fishing trip as the trophy Walleye position themselves just right for the catching. This is also the time to use those downriggers for steelhead and Salmon or target Perch fishing the bottom with live bait. April also brings the start of bass fishing on Lake Erie for the ever so popular Smallmouth bass, which is becoming the favorite fish of anglers in Pennsylvania.
 Why Hire a Fly Fishing Guide Service
Bass Online is the nation's largest outfitter, building a bass fishing base and now a leading fly fishing guide service in Pennsylvania. Since 1996 Bass Online has guided the best lakes, rivers, and streams in the United States. In Central PA, Penns Creek, Big Fishing Creek, Keystone State, Spring Creek, Slate Run, Pine Creek, Kettle Creek, Cedar Run, Little Lehigh, Little Juniata, Lackawanna River, Tulpehocken Creek, Big Spring, Manatawny Creek, and Yellow Breeches. We offer guide service with boats and private fishing guides on the Susquehana Rivers for smallmouth bass and the Delaware River for trout. Additionally, we have fishing guides for a wading trip, including educational fly fishing, fly tying, and casting tips. Everything we do is to help improve your fly fishing experience with our fly fishing guide service.
PA FISHING GUIDES REVIEWS
Fishing while snowing
★★★★★
"
Great guide. Great day Killed them while it was snowing Guy really knows his stuff .... Highly recommended
"
Great day fishing
★★★★★
"
The weather was very shaky and Mark made safety first a priority and he got off the water. We waited for the weather to clear and went back out to finish my trip. Very professional and helpful guide with excellent knowledge of the lake. I would definitely use Mark again.
"
Capt Mark Rose
★★★★★
"
My dad and I went out fishing with Capt. Mark Rose twice, once on Lake Okeechobee and the other on Lake Erie. His knowledge of the bodies of water are excellent and always puts you on fish. He couldn't have been more helpful on the boat. He exceeded our expectations with the amount and quality of fish we caught. I would highly recommend going out and fishing with Capt. Mark Rose.
"
CLICK HERE TO WRITE A FISHING GUIDE REVIEW
Pennsylvania Fishing License Regulations
All anglers 16+ need a valid PA fishing license. The license can be purchase online or at License Outdoor Retailer, County Treasurer offices, or Fish & Boat Commission office.
All fishing on Lake Erie requires an additional Erie stamp. 
Some target species require their own stamp. For example, if fishing for Trout species, it's necessary to get a Trout stamp.
Whether your fishing in a tributary of the lake, Pennsylvania is one great place to fish, pick a fishing charter, and get ready for an amazing freshwater adventure!
How to Become a Licensed Fishing Guide in Pennsylvania
​Have a bass boat, angling skills, and a desire to share those skills with other fishermen can become licensed Pennsylvania fishing guides. To perform guide fishing trips commercially, you must become a registered Pennsylvania fishing guide. Guide services are regulated by the Pennsylvania Fish and Boat Commission. There are some basic Pennsylvania fishing guide requirements to become licensed to have the right to make guide fishing trips in the state.
Required Steps for Pennsylvania Fishing Guides
​You are required to apply for a charter boat operator and fishing guide in PA.
USCG license and Boater safety if using a boat
General liability insurance with $250,000 coverage
CPR and first aid certification
Valid fishing licenses
​Resident fishing guides fees are $100, and nonresident fees are $400 annually to be licensed as a Pennsylvania fishing guide. To consider becoming a licensed guide service, review the required charter boat operators' information sheet. When ready, apply at the Pennsylvania Fish and Boat Commission website.