★★★★★

based on

4

reviews.
Overall rating:
Lake Erie fishing Guides
We are not a booking service where no one fishes…but the complete opposite. A group of Lake Erie fishing guides that have gotten together as a TEAM, under the best conditions to provide you with the finest service Lake Erie fishing guide industry has ever seen. We specialize in working with experienced bass anglers, who are looking for prime waters and new techniques but also cater to novice bass anglers who are out for a true fun learning experience. We will provide everything you need for your big day, reliable equipment and the finest boats on the water for your enjoyment. The elite bass fishing guides in the country on "Lake Erie," you have come to the right place, Lake Erie largest and #1 rated guide service in PA…, so why shouldn't you…let's go fishing!
Capt Mark Rose hometown is Pittsburgh PA. Mark has been fishing Lake Erie and Lake Okeechobee since 1999. He fishes Lake Erie in the spring and summer for smallmouth. He runs a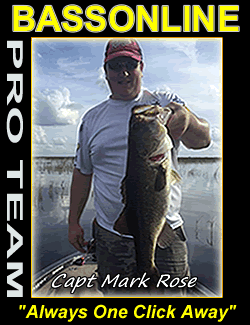 detail shop in his hometown during the summer, spring and fall and heads to Florida during the winter months to do what he loves, guide on Lake Okeechobee. Mark has had a passion for fishing since he was 11 and his passion and love for the sport has grown over the years. As a Lake Erie fishing guides, he can make a bad day of fishing still be an awesome day out on the boat!
Mark guides out of Erie PA, in Presque Isle Bay of Lake Erie. Mark's biggest bass was 12 lbs 11 oz. it was caught on Okeechobee in Feb of 2012. Mark's biggest smallmouth bass is 7.2 lbs catch on Lake Erie. Whichever you choose, he will get the job done for you.
When not guiding, Mark fishes FLW, RAYOVAC series, BFL, Presque isle Bassmasters. He also participates in fishes Fishers Of men.
Mark is sponsored by the following- McEllwains Motors, Ranger Boats, Bass Online, Bass Assassin lures, Berkley, Abu Garcia, Spiderwire, Columbia sportswear, Minnkota and Hummingbird.
Captain Mark is 30 years old and is married to a wonderfully supportive wife. The two have a baby on the way and have a loving and strong-willed beautiful black lab!
Want a great day on the lake? Mark Rose is your guy!
To fish with Capt Mark Rose, fill out the request form!, book online or call (888) 629-2277 and request him!
To book your trip, call Capt Mark @ 724-333-3898 or the office @ 1-888-629-2277. For 24/7 reservations, book online. Lodging is available on location, and all tackle is included. To experience the best smallmouth bass fishing of your life, all you have to do is make the drive to Lake Erie PA.
Lake Erie Fishing Guide Reviews
Captain Mark Rose
★★★★★
"
Captain Mark was Awesome!!! Captain Mark went above and beyond to get us on fish !! We caught several Bass, large and small but all was very exciting. Captain Mark also explained ways for us to better feel the fish hitting and put more in the Boat. Was a trip I'll never forget catching a Bass of a lifetime, well over 6lbs! Will definitely be looking to book more trips in the future. Great job Captain!!
"
Great time
★★★★★
"
Great time. Captain Mark Rose put us on the fish. First time fishing Lake Erie and would definitely book a trip again. Well worth the money.
"
Day Of Personal Best
★★★★★
"
My brother Ron and I have been fishing together for over 50 years. Fishing Lake Erie was on our bucket list. Never imagined that it would be a day locked into the memory banks of our minds. Capt Mark Rose is an awesome fishing guide. He takes the time to teach you how to effectively master new techniques and he works hard to find fish that dreams are made out of. Both my brother and I caught personal best smallies... Thank you Capt you are the man!!!
"