Captain Rating:
Top Rated Captains - Rated by REAL customer reviews, click to read
Instant Confirmation
No Waiting - Get an instant online confirmation that your trip is scheduled!
Angler's Top Choice
Our Captains are NOT available anywhere else, only Top Choice Guides work here!
FREE Cancellation
Canceled due to bad weather or bad health? We'll help reschedule or refund.
USCG Credentials

This captain has successfully passed an enhanced check by US CoastGuard and is Bass Online verified legal
Child Friendly

We look forward to the opportunity to teach children to fish. We carry all of the appropriate safety gear and ensure that our boats are a clean and safe environment for children all ages.
Disability FriendlyProvides Fishing Access for Anglers with Disabilities. Select an area below to book you next trip!
Capt Mark Rose is a full-time fishing guide on Lake Erie and surrounding waters. Do you want to explore catching fish right-a-way? Based in Erie, PA, Capt Mark is originally from Pittsburg, PA with over 20+ years of fishing experience.
If you're serious about exploring Lake Erie, then you need to book a trip with him. Captain Mark is a local who enjoys teaching others to fish. As a family man himself, he will put your whole family first. Everyone will enjoy a day out with him, that's a guarantee. When you head out on the waters of Lake Erie with Captain Mark Rose, you'll have the fishing adventure of a lifetime!
Hop on board his 22' Ranger bass boat that can easily accommodate groups of up to 4 anglers on board and fishing at the same time. The boat comes equipped with full safety and navigational features so you can fish with peace of mind.
A major highlight of fishing in Lake Erie is for giant smallmouth bass and walleye, Capt Mark can help you catch either or both. You can sight cast for smallmouth bass with artificial lures, all of which the captain will provide. Whether you want to throw grubs, drop shots, jerk baits, or topwater baits, you can have a fishing trip you'll never forget – and don't worry, you'll know what all of these are after a trip with Capt. Mark.
Capt. Mark will let you know about changing regulations for what you can and cannot keep if that is of interest to you. The smallmouth bass trips are not charters for filling up the freezer, but for catching the most popular sportfish in the area. If you're looking for filling the cooler, Capt Mark can do that as well during a Walleye trip.
All the rods, reels, and tackles are included in the price. Capt. Mark is sponsored by some top brands, so you know that this gear won't let you down when going after big fish!
You'll need to buy a fishing license before the day of the trip and are welcome to bring food and drink along. This can go into the captain's built-in cooler.
Book a trip today with Capt Mark for an unforgettable day out with friends and family, read his amazing reviews to see what we mean. You can contact Capt Mark directly with any questions you may have!
Species Capt Mark catches
Fishing Chairs
GPS & Fishfinder
Life Jackets
Catch and Release Allowed
Cooler, Ice, Bottled Water
Boat Specs: 22+ ft
Boat Capacity: 4 People
All Fishing Equipment
Boat & Fuel
Photos
Heavy Tackle
Live bait
Fly Fishing
Spinning Rods
Baitcasting Rods
Left & Right Handed
Fly Rods (request only)
Braid & Mono Line
Lake Erie smallmouth experience
★★★★★
"
Capt Mark Rose spent the morning with my 11 y/o son and I on a very windy and chilly Lake Erie. We landed some monster fish and had a great time. My son, Colton, got a 6 lb and 5 lb smallmouth and I got a 4 lb smallmouth and a steelhead that battled me for several minutes before we got him in the net. Drove back home to WV afterwards and already thinking about when we can go back to do it again. Thanks Mark for a great experience.
"
Capt Mark Rose
★★★★★
"
Good trip. First time with Capt. Mark. Weather didn't cooperate but he got us on fish and my son & I had a great time. Booking & confirmation process was easy as well.
"
Fishing In Tough Conditions
★★★★★
"
Smallie fishing w/Captain Mark Rose in tough conditions (north winds, cold October front and misty - nasty) @ Presque Isle.. No problem! Captain Rose put us on quality fish and that's what we caught! Challenging but FUN!
"
CLICK HERE TO WRITE CAPT MARK A REVIEW
Current Captain Fishing Articles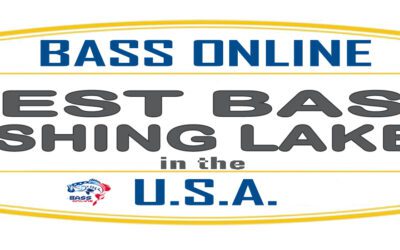 Whether you consider yourself a new angler who is bravely testing the waters into an adventurous hobby or a certified...
read more
What are you waiting for?
Other Nearby Local Experts