Lake Erie in Pennsylvania
Lake Rating:
Lake Rating - Read customer reviews of lake, click to read
About Lake Erie
By surface area alone, Lake Erie is the eleventh largest lake globally and the 4th biggest in the United States of the five Great Lakes. Lake Erie is the smallest of the Great Lakes by volume. Its also the southernmost and shallowest of the Great Lakes, with a depth of 210 feet at its deepest point. Despite being smaller in size than other Great Lakes, many people visiting Lake Erie are shocked by its still rather large size, having a breadth of 57 miles at its widest point.
Lake Erie is the most versatile and unique water body in Pennsylvania and one of the country's top fisheries. The lake contains an abundance of game fish unlike any other fresh waterway in the region. Between the tributaries, canals, and the bass-rich Presque Isle Bay, anglers catch over 15 million fish each year on Lake Erie from land or boating.
On the map, Lake Erie's northern shore is the international border with Canada and the Ontario peninsular that's part of the Ontario province beyond. Lake Erie's eastern shores are in New York State, while the southern and western regions have boundaries in Michigan and Ohio. Erie provided the first navigatable water route to the upper Midwest from the Atlantic Ocean.
Lake Erie is the 13th largest natural lake in the world. Erie is also home to the oldest land lighthouse on the Great Lakes.
Lake Erie, along with the other Great Lakes, has water visibility up to 25 feet at times. The shallowness and warmer temperatures of Lake Erie make it the most biologically productive of all the Great Lakes. Lake Erie in PA was chosen by Field and Stream as one of the nation's top-20 family-fishing spots, just one reason why this lake is a great place to visit.
Reserve a Spot For Lake Erie Fishing
Searching Availability...
Lake Erie Fishing
The most productive fishing spots are located on the Pennsylvania side of Lake Erie. Lake Erie and its tributaries are famous for good-sized game fish species such as walleye, bass, yellow perch, bluegill, crappie, and steelhead. Lake Erie's world-class angling includes stellar land fishing, and a myriad of boat fishing opportunities, with licenses furnished by the Pennsylvania fish and game.
Since Lake Erie is relatively shallow, the lake warms rapidly in the Spring and Summer for its prime time fishing and freezes frequently over the winter, making it an ideal place for ice fishermen.
Anglers have been trolling the lake waters, hooking walleye, while others stick to well-known fish spots close to the shoreline. Drift for crappie, specks, and bass offshore, especially on Presque Isle, where the warm waters brim with game fish.
Head for the northeast marina in Lake Erie, PA, where walleye will sometimes migrate after leaving the central lake basin. There are good-sized fish that never leave this area and can be caught with spoons, worm harnesses, and other deep diving lures.
Spinnerbaits with bottom bouncers or trolling crankbaits will see successive strikes on Lake Erie, and the western or central basin will allow fun hauls of good size twenty-inch fish.
Smallmouth Bass in Lake Erie, PA
The smallmouth strikes in Lake Erie, PA, is the best you'll find in the country.
Lake Erie bass season is from late April, when the lake begins to warm, through August, when you must go deeper. The big smallmouth bass is attracted to the Presque isle bay, which serves as the premier spawning grounds. After their annual spawn is when the hungry smallmouth is especially active up until early summer. It's not uncommon to catch a 6-pound smallmouth in Lake Erie, Pennsylvania.
You can wade into knee-deep waters at Presque Bay in Lake Erie for smallmouth, and if they aren't biting here, try each side of the marina lake channel.
Explosive bass strikes can be seen where the lagoons pour into the Marina Lake, as well as along the Long Pond's boat landings and Perry's monument on misery bay. Both sides of the marina lake channel and the north pier feature handicap access for angling bass. Hard jerk-bait is one of the favorite lures for bass on Lake Erie, alongside tube plastics and topwater jigs.
Trout in Lake Erie, PA
Lake Erie, PA, is known for its exceptional lake trout fishing. These trout are active targets starting as early as April. The month of May is the best month for your Lake Trout fishing charter on Erie. Almost all mouth creeks will hold them, but the "hot spots" for these trout are Walnut Creek, Elk Creek, and the mouth of Trout Run. North East Marina in Lake Erie is also known to hold a lot of decent size trout. You can catch lake trout and brown trout throughout Presque Isle Bay and along most of the Pennsylvania coastline. Lake Trout fishing slows down around early June, right as the Walleye season is starting.
Lake Erie in Pennsylvania Walleye
Lake Erie is often called the walleye sport fishing capital of the world, and for a good reason. As the lake temperatures begin to rise in early summer, Walleye fishing heats up here in Pennsylvania. Catching trophy-size walleye here is not uncommon. The best months for your walleye guided charter are June, July, August, and September. The bigger fish move east into deeper waters, typically finding a home about 60 feet deep. Here the walleye will school up to find alewives and smelt. Trophy Walleye move back closer to land in early Spring.
Steelhead in Lake Erie, PA
Lake Erie fishing means steelhead to many anglers. This is because the lake and its tributaries provide the perfect habitat for the steelhead, allowing them to thrive in great numbers. Catching steelhead is best during the fall months in Lake Erie. Steelheads gather at the creeks' mouths as the lake starts to cool down for their annual run upstream. A few of the areas considered "hot spots" for the fall steelhead are Elk Creek, Walnut Creek, Sixteen Mile Creek, Twenty Mile Creek, Four Mile Creek, Seven Mile Creek, Cascade Creek, and Presque Isle Bay.
Top Targeted Fish Species
Fishing Charters Lake Erie, PA
Anglers from all over the nation and walks of life come to Lake Erie, Pennsylvania to target game fish like bass, steelhead, trout, and walleye.
Full-time guides are available to accommodate families, couples, kids, avid anglers, or novices looking to give angling a shot. Lake Erie, Pennsylvania is prized for being the perfect place for kids of all ages. Your guide will have everything you need for a successful day, including all gear and tackle.
The lake is known for its majestic scenic beauty with its sunrises, sunsets, and wildlife. While catching fish on a local charter, you will also be getting a grand tour of the area's beauty, allowing you to get the full experience of one of the best Great Lakes in the region.
Lake Erie and Presque Isle Bay have strict regulations in effect for boating that your licensed and certified guide is always up to date on. Your captain knows the lake better than anyone and will take you safely to all the best spots. Your chances of going home with your personal best are the highest while on board with a local Lake Erie expert.
Lake Erie PA Fishing License 
Persons aged 16 years and above require a PA fishing license, which permits you to angle for any fish species. Licenses are available online from the PFBC or Pennsylvania Fish and Boat Commission. Taking baitfish also requires a permit. On free fishing days, licenses are not required, but otherwise, you can purchase an annual or multi-year license.
Buchholtz
★★★★★
"
I fish for smallies all over the Great Lakes. Did an evening trip with Capt Johnathan while traveling for a buisness trip to Erie PA. We battled wind and summertime patterns and still managed to boat both smallmouth and largemouth. By the end of the trip I felt like I was fishing with a fishing buddy vs a fishing guide. Bonus sunset while ramping out over the bay!! Awesome evening on the water. I will book with Captain Johnathan again.
"
Great Day on Lake Erie!
★★★★★
"
My daughter and I had an awesome time on the water with Captain Jonathan. We caught some really nice largemouth. My daughter caught a 3.5lb on top water! Looking forward to going back out soon when the small mouth are hitting!
"
Super day on Presque Isle Bay
★★★★★
"
What a day of fishing on Presque Isle Bay yesterday. On his maiden voyage as a full-time guide, Jonathan Polanco and the Erie smallmouth did not disappoint. Despite not being peak season, some rain and the 2-3 ft rolllers we dealt with most of the day (and could have used some Dramamine) we caught approximately 30 smallmouth and one surprise largemouth. best 5 smallmouth went 24.20 as shown on scale and I'd say the next best 5 would have been 22+. Nat and I both had our PB smallmouth on lures and a great father-daughter dance on the water. I'd highly recommend Jonathan, who grew up in Erie and who's first language is bass - just like mine. When he hands me a rod with an Architect reel…that's catering to your clients!!! #ioutdoor #Bassonline.Com #ErieFishing
"
Mark Rose
★★★★★
"
Mark came through again. I needed to end the year with a picture worthy fish. The fishing gods were not kind to me this year with big fish. A 25 pound lake trout did the trick. Last year Mark helped me finish the year with a 5 pound smallie. Plus you always learn something spending time with him on the water. Thanks Mark.
"
Big Lake Erie Bass in the rain
★★★★★
"
I was scheduled to fish Lake Erie with Captain Mark Rose on 11/11 but the remnants of hurricane Nicole was moving through the area with heavy record setting rainfall. After debating if we should go out in that weather we decided to give it a shot, I'm glad we did. I had a great morning of fishing. I caught a personal best 6 pound small mouth and quite a few 4 to 5 pounders. Captain Mark is an awesome guide and will put you on the fish regardless of conditions.
"
Great Father and Son trip
★★★★★
"
My son and I went bass fishing with Captain Mark and had a great time. What a beautiful boat, quality gear and great advice. We were challenged by the unpredictable Lake Erie weather but Captain Mark really put in the extra effort to put us on the fish. We both had a fun and productive trip. In fact, we're already looking forward to our next trip to Erie PA!
"
CLICK TO WRITE A ERIE REVIEW
Presque Isle State Park
Lake Erie's Presque Isle state park offers the best fishing holes for anglers in Lake Erie, also called Lake Erie State Park, which is on a sandy, arching peninsula out of Lake Erie and west of Erie City. Presque Isle State Park gets its name from the French word Presque Isle meaning "almost an island." Surrounding Presque Isle Bay, the Presque Isle State Park's southern coast sweeps through the peninsula, running northeast with 21 miles of recreation trails, 13 swimming beaches, a marina, and 13 miles of roads.
The Tom Ridge Environmental Center is at the entrance to Presque Isle State Park, allowing people to experience Lake Erie's diverse ecosystems and unique history.
Presque Isle State Park serves as a summer playground here in PA. In the 3200 acres at Lake Erie State Park, you can indulge in swimming, hiking, bird watching, biking, or boating.
Presque Isle State Park is a natural landmark, particularly from the unique habitat for many native or non-indigenous birds, fish, and animal species. There are more rare, threatened, and endangered wildlife in Presque Isle State Park than anywhere else in Pennsylvania.
Presque Isle Bay
Presque Isle Bay is the oldest harbor on the Great Lakes. The peninsula's neck attaches to the mainland four miles west of Erie's city, creating Presque Isle Bay that's vital for the city's deep harbor. Many worldwide freighters and pleasure boats are attracted to this Bay, making this great lake's harbor an essential shipping port.
Presque Isle Bay is known for its productive waters. People find good numbers of Northern Pike in the Spring and musky in the late Fall in Presque Isle Bay. The Bay is also loaded with smallmouth and largemouth bass, giving it the nickname "Big Bass" waters, especially during the summer and fall.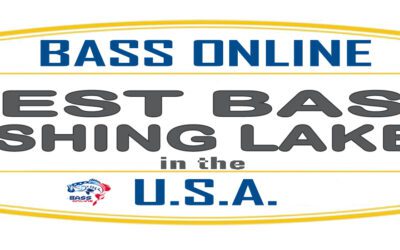 Whether you consider yourself a new angler who is bravely testing the waters into an adventurous hobby or a certified fisher in quest of...
read more
Things to Do In Lake Erie Pennsylvania
Erie is the 4th largest Pennsylvania city offering several places to visit and activities to do in Pennsylvania's Great Lakes region throughout the year. Lake Erie is the Commonwealth of Pennsylvania's only Great Lakes port city. There is more to do here than one will have time for.
One of Lake Erie's largest attractions is Presque Isle State Park, which draws an average of four million tourists each year. Presque Isle State Park has 7 miles of beaches for boating, swimming, fishing, and world-class sunsets. The city surrounding the lake also offers numerous historical and cultural attractions, including the well-known maritime museum.
Recreation and Sports
This area has numerous wineries, theaters, casinos, amusement parks, and many shopping facilities. The area also offers plenty of sports activities like cross country racing, AA baseball, downhill skiing, OHL hockey, golf, and NBA D-league basketball.
Beaches and Swimming
A few of the best beaches in Pennsylvania are Black Moshannon State Park, Rush Township, Bald Eagle State Park in Centre County, and Presque Isle State Park. Many of the beaches and state parks in the area have plenty of amenities for the whole family such as bike trails, volleyball courts, snack bars, and a picnic spot. Presque Isle State Park is the most popular surf swimming spot for the commonwealth of Pennsylvania and is stocked with lifeguards.
Attractions
The city of Erie is full of fun, kid-friendly activities the whole family can enjoy. Besides Lake Erie's popular boating activities, you can enjoy the Maritime Museum, Tom Ridge Environmental Center, Splash Lagoon Indoor Water Park Resort, or the Erie Zoo. Other attractions for both kids and adults to experience are The Erie Art Museum, the Experience Children's Museum, and Waldameer Park and Water World.
Maritime Museum and The Battle of Lake Erie
The Maritime Museum is the best way to experience Erie's proudest historical moment, the Battle of Lake Erie, a significant engagement in the War of 1812. The Battle of Lake Erie was the turning point of the War of 1812.
The Maritime Museum is a floating museum where you can see historic artifacts and hands-on exhibits from the Battle of Lake Erie and the War of 1812. The Maritime Museum illustrates Commodore Perry's victory over the British during the vital Battle of Lake Erie.
What are you waiting for?
We also have great deals available on the following lakes that match your search criteria.