Fishing in Winter Garden Fl
Winter Garden Rating:
Fishing in Winter Garden Rating - Read customer reviews, click to read
Winter Garden is the cultural capital of Central Florida, located west of Orlando in Orange County. Winter Garden, Fl is the fastest growing city in the state and is known for its Floridian charm and style, filled with fishing spots, parks, restaurants, and more. Winter Garden is nestled alongside the mesmerizing Lake Apopka and close to Orlando's theme Parks. It is a former citrus town incorporated in 1908 and is home to more than 40,000 residents. The closeby scenic bodies of water in the area include Lake Apopka and Johns Lake, which both offer a wide range of recreation options and incredible Florida largemouth bass fishing. Winter Garden is also only an hour to some of Florida's most spectacular saltwater fishing locations.
Fishing in Winter Garden, Florida
Florida is known as the bass fishing capital with its many productive bodies of water with an excessive number of grass beds and lily pads. Winter Garden is explicitly near some of the greatest largemouth bass fishing lakes, including Lake Apopka, Black Lake, Johns Lake, Lake Crescent, Butler Lake, and Lake Toho. There are also plenty of saltwater options located within an hour's drive from Winter Garden. The Atlantic Ocean on the East coast is a closer drive by about 45 minutes. Still, both sides are abundant in productive fishing spots and available fishing charters for inshore and deepsea experiences.

Instant Confirmation
  Angler's Top Choice
FREE Cancellation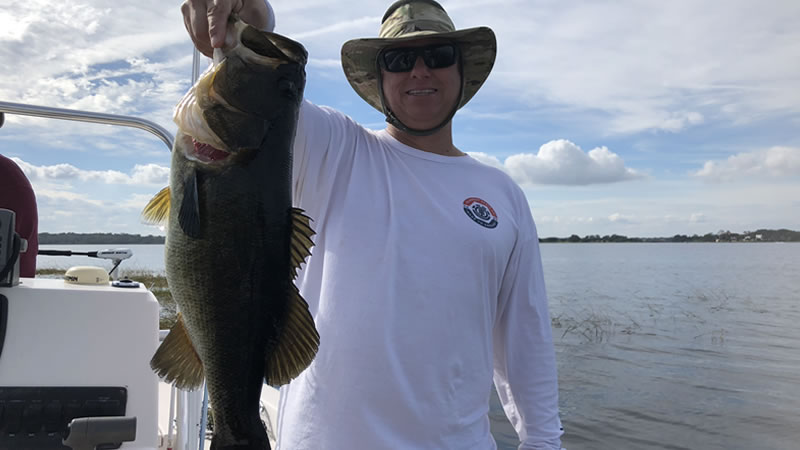 Winter Garden Good Place
★★★★★
"
Winter Garden has a very small-town vibe while still having proximity to a major city, and there's a real sense of community amongst the people who live there. Great Location!
"
CLICK HERE TO WRITE A REVIEW
Freshwater Fishing in Winter Garden
Fishing Spots
Many anglers flock to Central Florida for its trophy bass and crappie. The closest fisheries to Winter Garden are Lake Apopka and Johns Lake. Lake Toho is about 45 minutes away from Winter Garden but is known for its trophy bass fishing, and the north end of the famous Lake Okeechobee is about 1 hr 45 mins from Winter Garden.
Closest Boat Ramp
The closest boat ramp to Winter Garden is Johns Lake Boat Ramp. Johns Lake, located in North Park, is a clear lake under 15 minutes from Winter Garden Fl and is historically known to produce bass over 10 pounds. Johns Lake boat ramp has a well-maintained parking lot with restrooms and picnic areas. Its location is 6 miles east of Clermont on Highway 50. Another excellent quality here is it doesn't require a long boat ride to find a good fishing spot on Johns Lake.
Top Winter Garden Fl Freshwater Species
Largemouth Bass
The largemouth bass is the most common fish found in Winter Garden. Bass is a name that is shared by different species of popular gamefish. An average largemouth weighs 1-2 pounds and is 8-18 inches long. These basses can live up to 23 years and are also called Oswego Bass. Catching bass over 8 pounds is not uncommon in Central Fl waters.
Crappie
Crappies are tasty, fun to catch gamefish found in most of Central Florida's waters. Crappie is a part of the sunfish family and has other names, including speckled bass, calico bass, papermouth, sauc-au-lait, and strawberry bass.
Top Targeted Winter Garden Fish Species
Inshore Fishing
East Coast Fl Fishing Spots
Winter Garden, Fl is about an hour to Titusville, where some tremendous inshore fishing is done, especially in Port Canaveral, Mosquito Lagoon, and Indian River Lagoon. Fishing is good here year-round. The most commonly caught include redfish, snook, seatrout, tarpon, and black drum. Indian River is located right on Titusville's eastern border. It has freshwater currents that flush plenty of baitfish and small shrimp into the area, making it a perfect spot for predatory gamefish to ambush. Mosquito Lagoon is the second closest and home to excellent redfish and seatrout fishing. Port Canaveral is home to the most variety of fish to catch.
West Coast Fl Inshore
Winter Garden is about 1 hr 45 minutes to the Gulf Coast, top fishing locations on this side being Hernando Beach, Tarpon Springs, and Crystal River. The scenic gulf coast also offers exciting inshore fishing for redfish, seatrout, snook, and tarpon. The gulf's clear water has plenty of opportunities for sight casting and fly fishing with its vast number of flats, sand bars, and seagrass meadows.
Top Winter Garden Fl Inshore Species
Spotted Sea Trout
Commonly called speckled trout, Sea trout is a schooling species found in estuaries and shallow waters. The fish have two big canine teeth in the upper jaw and primarily feed on baitfish and shrimp. A spotted sea trout hits everything from saltwater flies to topwater plugs. 
Tarpon
Also known as the silver king of sportfishing, it is the most popular gamefish in the state. Tarpon is a highly prized fish due to its fighting ability. Tarpon can bear an extensive range of salinities. So, it is found throughout the state. 
Red Drum
Red Drum, commonly called redfish, is a shallow-water schooling fish found in both brackish and saltwater. You can distinguish it from the black drum by the absence of chin barbels and an elongated body. Also, you will find a large black spot towards the tail. 

Deep-sea Fishing
East Coast
Anglers can find incredible offshore action on both coasts of Winter Garden, Fl. You don't have to go too far offshore to find these deep water species in Titusville, including mahi-mahi, king mackerel, snapper, and jack crevalle.
West Coast
The west coast's offshore waters have plenty of opportunities to catch some huge fish, including Goliath groupers, giant red grouper, gag grouper, Big king mackerel, and Cobia. Hernando Beach is the closest gulf coast fishing spot to Winter garden.
Top Winter Garden Fl Offshore Species
Mahi Mahi
Also known as the Dorado or dolphinfish can be found all around tropical and subtropical waters. Mahi Mahi is known for its beautiful blue, green, and yellow colors. These dolphinfish are the fastest-growing fish in the sea.
Grouper
Grouper is a generic term used for many deepwater species. The bottom dwellers are crucial for commercial as well as recreational fishermen. Even though these are bottom fish, you can catch them in shallow water in the cooler months.
Meet the team of local Winter Garden bass fishing guides, we know the best spots, baits, and techniques to give you the greatest fishing experience in Winter Garden.
Fishing with a Guide near Winter Garden, Fl
Fishing with a local expert is the best and safest way to find a good fishing spot to catch your personal best bass, an acrobatic tarpon, or a huge offshore fish. Your guide will take all the guesswork out of it, providing all the equipment, boats, lures, and information needed for a successful day on the water. Navigating new waters and knowing where the fish are can be difficult; your professional guide will effectively navigate you to the most productive fishing spots. Winter Garden Fl is the place to be and fishing charters are a great way to experience Florida's natural beauty and experience its wildlife while creating unforgettable memories on the water. Fishing charters are ideal for all ages, families, and solo fishers of all skill levels. Your guide will teach all about the area and how to find a good fishing spot.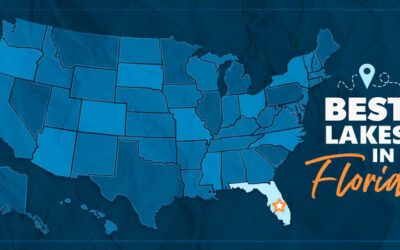 Ranked #1 Best Lakes in Florida BASSMASTER >> Rodman Reservoirs' reputation as one of the best lakes in Florida stood out in the nation by received another boost on...
read more
Outdoor Activities in Winter Garden, Fl
Visit Tibet-Butler Nature Preserve
Tibet-Butler Nature Preserve is a premier destination if you want to experience the swamplands and beautiful pine forest of Florida, which is also home to an incredible number of animal and plant species. The nature preserve has a butterfly garden and various trails; the longest one is almost 4 miles.
West Orange Trail
This trail stretches 22 miles from Oakland to Apopka and is ideal for outdoor activities like walking, biking, and rollerblading. It also has spots to fish. There are four different stations on the trail, and two of them are in Winter Garden.
Merritt Island National Wildlife Refuge
A colossal wildlife refuge stretching across 150,000 acres and home to several animal and plant species. Some of them are even unique to this area. One of the primary attractions of Merritt Island National Wildlife Refuge is the Manatee Observation Platform.
 Magnolia Park
The park is located in Apopka and is just 20 minutes away from Winter Garden. The park has beautiful trails, a butterfly garden, and alluring scenic beauty. Apart from the natural attractions, it is also the site for several local concerts and festivals. This spot is known for its wandering peacocks. You can also RV or tent camp at this park.
Questions? Feel free to call us, Email us or use the chat us to speak to one of our specialists.
Questions? Feel free to call us, Email us or use the chat us to speak to one of our specialists.
Questions? Feel free to call us, Email us or use the chat us to speak to one of our specialists.
What are you waiting for?
We also have great deals available in the following cities that match your search criteria.