Crystal River is The Gem of The Nature Coast for Fishing. A starter location for many youngsters catching his/her first pan fish, as well as the place a seasoned fisherman battling it out with a mighty grouper would dream of going. The Crystal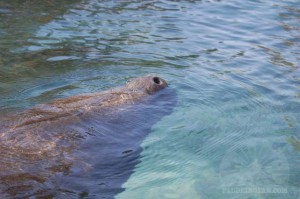 River area provides excellent fishing year round, a combination of record breaking Bass, Reds and Tarpon have been caught in the Crystal River all at the same time.
Crystal River Florida is a Gem in the beautiful Nature Coast of Florida. Crystal River is located on the Nature Coast in Citrus County Florida. This area of Old Florida is known for it's crystal clear waters, crystal bays and crystal clear streams. Giving…the Crystal River Florida its name.
Crystal River Fishing
Crystal River is recognized for Manatees, diving and fishing. People often overlook Crystal River Florida's natural abundance of wildlife and beauty. The Crystal River in the winter brings Manatee herding is one of the largest groups in the world. Thousands of visitors come to Crystal River Fl every year to see and swim with the Manatees in the crystal clear waters of Old Florida's Nature Coast. Diving with Manatees in the Crystal River is popular because the natural springs afford crystal clear warm water for divers, fish and Manatees alike. Crystal River in Fl has a resident Manatee population, so know need to crush you can see Manatees in Crystal River year round.
We have found more and more anglers that are not heading for the Gulf, but in fact fishing for Bass in the Crystal River. For bass fishing entusits, one of the neatest things to ever see in the Crystal River is when you look into the water and see a five pound bass and just below the bass you see two salt water crabs crawling under them. If you are fishing for Bass in tidal water areas, you also could be fishing in an area that support Red fish or Snook.
In Citrus County Florida, the places where we fish tidal waters the most are Crystal River, Homosassa River, Chassahowitzka River and the Weeki Wachee River. All these places require light line and long casts to produce the best catches. Why you may ask? The water clearly, is so clear it is like fishing in a glass of drinking water. In most cases anglers will be forced to learn how to fish different styles of baits and techniquies due to the clarity of the water. If nothing else, you will learn the value of lure presentation. These techniquies will also make you a better angler in the stain waters of your home lakes as well.
Come and enjoy a day on the beautiful Gin Clear Waters of the Gulf of Mexico, from Tarpon Springs to Crystal River it's a place to visit. The value of a highly experienced fishing guide in these areas is pricless, with years of fishing experience a professional guide will cut your learning curve in half. For corporate travelers or large family vacations, we can help you arrange a group charter!
Sightcast to Bass, Redfish, Snook, Seatrout and Tarpon as they tail, school, or just cruise the flats. Fish for big lunker Bass in Lake Tarpon, or just take a leisurely cruise on the Gin Clear Waters of Crystal River to view Manatees, Waterfowl, and other wildlife in a natural environment…eitherway Citrus County has it!
If you asked yourself about getting a license, heres the information you need. If you have the potential of catching both fresh water and salt water fish in the same area, you need both fresh and salt water licenses.
The State of Florida requires that residents and visitors have a valid fishing license before fishing. Crystal River suggest to all persons interested in fishing in Crystal River or the State of Florida visit the Florida Fish and Wildlife Conservation Commission or call 1-888-Fish-Florida