Area Rating:
Cape Rating - Read customer reviews, click to read
Cape Canaveral is a fantastic fishing spot known as the World's Redfish capital city. Cape Canaveral lies east of Merritt Island and is separated from it by the Banana River. The city of Cape Canaveral lies south of the Port Canaveral District and is about an hour from Disney. Other features of this area include the Indian River Lagoon, Merritt Island National Wildlife Refuge, and Canaveral National Seashore.
The region near Port Canaveral and its neighbors Cocoa Beach, Sebastian Inlet, and Titusville provides exceptional year-round fishing opportunities for experienced and beginner anglers. The coastal waters of Cape Canaveral, Cocoa Beach, and all areas down to Melbourne and up to Daytona are a short trip away and filled with fish such as Tarpon, Kings, Bull Reds, sharks, and more.
This Central Florida destination is full of various fishing charters that will appeal to any angler. Visitors can explore the Banana River or Indian River Lagoon's shallow mangrove flats on inshore fishing charters or travel to the deeper parts of the Atlantic for large fish on a deep-sea fishing charter. Port Canaveral is also only an hour from some of the best trophy largemouth fishing in the state.

Instant Confirmation
  Angler's Top Choice
FREE Cancellation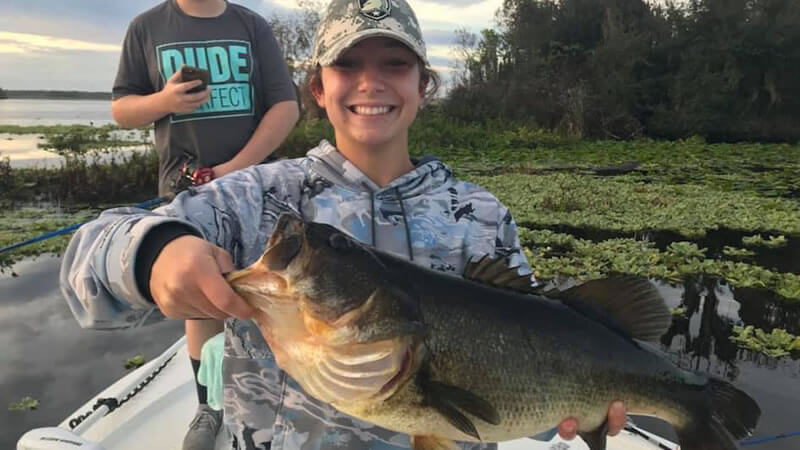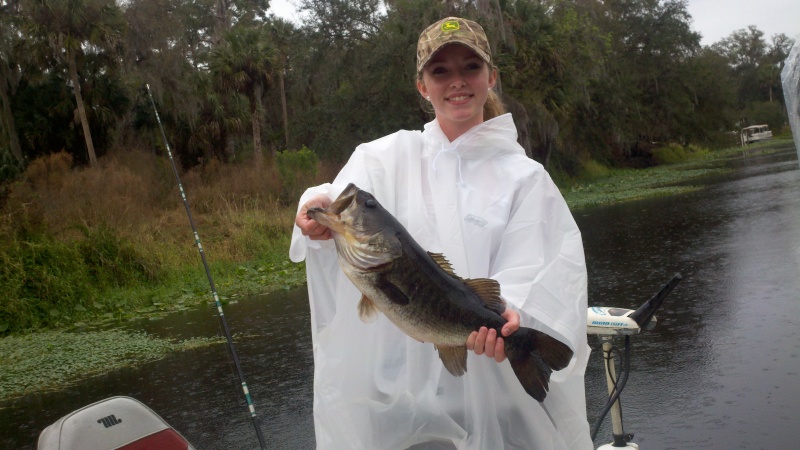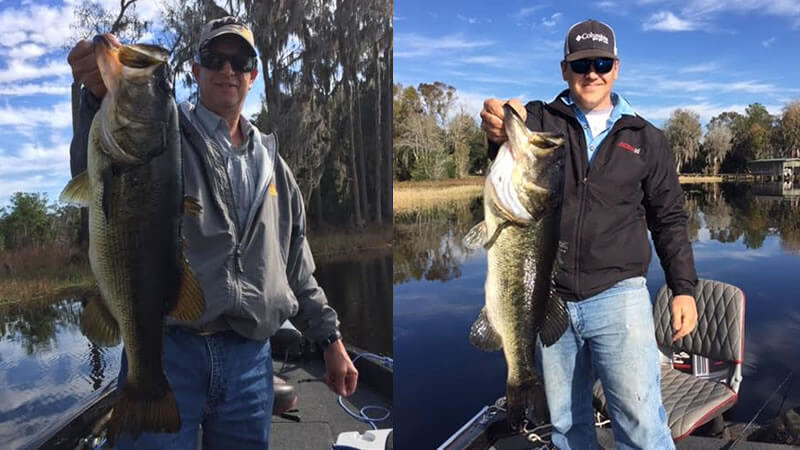 Fishing in Cape Canaveral Reviews
Fantastic, Must Do Experience
★★★★★
"
Fantastic Experience and a must if you are in the area. Great fishing, staff, crew, and boat were on point! What more can you ask for?
"
CLICK HERE TO WRITE A CAPE CANAVERAL REVIEW
Cape Canaveral Saltwater Fishing
Inshore Fishing
The rich waterways throughout Florida's space coast are home to some world-class inshore fishing for popular sport fish like redfish, snook, speckled sea trout, and tarpon. Other popular species caught on an inshore fishing charter include Flounder, Sheepshead, and mangrove snapper. Inshore fishing charters are perfect for fly fishing, light tackle, and live bait techniques.
The world's redfish capital consists of the Banana River Lagoon, Mosquito Lagoon, and the Indian River Lagoon.
Inshore fishing in Cape Canaveral is all about staying within 9 miles of the shoreline. Enjoy a half, super-half, or full-day trip in the coastal waters of Central Florida with land always in sight.
These inshore estuaries make for the perfect inshore fishery for anglers with any level of experience and any age. The fishing is excellent in these waters throughout the entire year.
The calm waters of the space coast are home to fantastic fish living throughout the beautiful mangroves. They are abundant in aquatic life, such as herons, stingrays, dolphins, and manatees thriving in their natural habitat.
Deep-sea Fishing
Anglers of all skill levels can experience bottom fishing or deep water fish on a Central Florida deep sea fishing charter. Cape Canaveral offshore fishing is done on larger fishing boats over 9 miles from the shoreline. In these areas, the water is hundreds to thousands of feet deep. Deep-sea fishing charters often take place between 20 and 30 miles out in the open ocean.
Cape Canaveral deep sea fishing charters involve catching some of Florida's most prominent game fish species such as Wahoo, Marlin, Grouper, Mahi Mahi, Sailfish, Red snapper, Cobia, Kingfish, sharks, and Amberjack. Deep-sea fishing charters can consist of bottom fishing or trolling depending on the time of year, the targeted species, and the trip length.
Visitors can experience the hard pull of fish species like grouper, snapper, amberjack, and sharks. They can also enjoy the speedy kingfish, barracuda, or wahoo of the Central Florida Coast or feel the acrobatic jumps of Sailfish, giant tarpon, and mahi-mahi. You also have the opportunity to experience a deep-sea fishing charter in the gulf stream, hunting for Tuna, Blue Marlin, and White Marlin, or explore the continental shelf for swordfish, tilefish, and large grouper.
When it comes to offshore fishing, consider time restraints. Deep-sea fishing charters average about 8-12 hours, with the option of reef fishing for shorter trips. A deep-sea fishing charter with an experienced local captain is an exhilarating adventure.
Top Targeted Fish Species
Freshwater Fishing
A freshwater fishing charter in Central Florida is the perfect family fun adventure and suitable for everyone. Cape Canaveral is an hour from Orlando, which has some of the country's best bass fishing. Cape Canaveral fishing trips can lead you on an outdoor adventure for trophy largemouth bass. Close to Port Canaveral, you have four main freshwater lakes and rivers that produce fantastic fishing trips all year long.
The St. Johns River is an excellent fishery to catch largemouth bass or explore. Take an adventure out of Astor, Florida, where you will meet your Captain at Castaways on the River, where you can stay the night and truly get to enjoy what North Florida has to offer. Along this great river, you can also fish Lake Monroe. This lake is known for catching trophy largemouth bass.
Just a short drive away in Kissimmee, Florida, anglers can experience Lake Toho. A legendary lake in Central Florida near Orlando is known for its incredible trophy bass fishing.
Another legendary largemouth bass fishery near Cape Canaveral is The Stick Marsh. Many people come to Florida every year to experience this incredible breathtaking lake on a fishing trip of a lifetime.
Cape Canaveral Fishing Seasons
Winter Fishing Charters
December is the kingfish run. Pompano and black drum are near the coastal beaches of Port Canaveral.
January is productive for Kings, Mahi Mahi, Sailfish, and Blackfin Tuna on deep-sea fishing charters. Black drum and Sheepshead are abundant on Port Canaveral inshore fishing charters.
February calls for bites from King Mackerel, Mahi Mahi, Blackfin Tuna, and some Cobia on deep-sea fishing charters. Inshore charters are fishing for redfish, trout, and Black drum.
Spring Fishing Charters
March is good for bluefish and Mahi Mahi along the offshore beaches. March is an excellent time for inshore fishing charters with snook, trout, redfish, Sheepshead, and drum, all in abundance.
April is a good time for snook fishing in the mangrove islands or near docks and fishing for sea trout in the evening. This is a good time for kingfish closer to shore or further out mahi-mahi and amberjack on deep-sea fishing charters.
May is full of nearshore action with tarpon, Spanish mackerel, bonito, jack crevalle, and kingfish off the beaches. Deep-sea fishing charters and targeting blackfin tuna, wahoo, and mahi-mahi.
Summer Fishing Charters
June is a good time for deep-sea fishing, and it is known as sportfishing tournament month in Cape Canaveral.
July is great for tarpon and kingfish along the beaches. Mangrove snapper, Spanish mackerel, and more are biting for inshore trips. Sailfish, kingfish, and wahoo are best during July deep sea fishing charters.
August is best for early morning fishing for Reds, Trout, Snook, and Tarpon that are thriving inshore. Kingfish, Wahoo, Mahi, and Cobia are common on August deep sea fishing charters.
Fall Fishing Charters
September is the time for bull reds in the North Indian River and large trout and black drum. Cobia are biting near the Port Canaveral beaches. Kingfish and amberjack are most abundant offshore.
October is excellent for wahoo, Sailfish, Mahi, and kingfish offshore. The bull reds are providing spawning action for inshore fishing charters.
November is best for bull reds on light tackle.
Meet the team of Cape Canaveral Fishing Guides, we know the best spots, baits, and techniques to give you the greatest fishing experience in the Cape Canaveral area.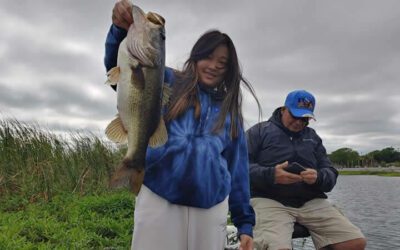 The Best Guided Bass Fishing in Florida Maybe you have done guided bass fishing in Florida, and perhaps you haven't. Perhaps you are a seasoned angler, or maybe you fish...
read more
Area things to do
The area around Cape Canaveral is known for its cutting-edge technology, space travel, and some of the oldest history in the country. Some popular attractions include the lighthouse, manatee sanctuary park, tropical ice cream, and Banana River Aquatic Preserve. Space-related attractions include Kennedy Space Center, the Air Force Space and Missile History Center, and the Exploration Tower.
Cocoa Beach
Cocoa beach is about 15 minutes from Port Canaveral and covered with scenic beaches and things to do. The Westgate Cocoa Beach Pier in Cocoa Beach is a famous 1960s pier filled with shops and restaurants. Cocoa Beach perfectly captures the vibe of a Florida beach town. Other popular attractions in Cocoa Beach include the Florida surf Museum, Historic Cocoa Beach Village, and Lori Wilson Park.
Fishing Piers and Parks
The Banana River Park, Rodney S Ketcham Park, Jetty Park, Cherie Down Park, Freddie Patrick Park, and Cape Canaveral Fishing Pier are all top locations for fishermen and their families. These spots offer unique wildlife and sightseeing opportunities along with trails, surfing, and other amenities.
Questions? Feel free to call us, Email us or use the chat us to speak to one of our specialists.
Questions? Feel free to call us, Email us or use the chat us to speak to one of our specialists.
Questions? Feel free to call us, Email us or use the chat us to speak to one of our specialists.
What are you waiting for?
We also have great deals available in the following cities that match your search criteria.