Fishing in New Smyrna Beach
Area Rating:
Area Rating - Read customer reviews, click to read
New Smyrna Beach is a city near Central Florida, south of Daytona Beach. It's a beach town conveniently located near Orlando, for anyone visiting Disney World and Universal Studios.
New Smyrna Beach, Florida, has plenty to offer people of all preferences with its delicious food options, kids' areas, art galleries, and history museums. Though, it's most known for its beaches and incredible fishing. New Smyrna Beach is one of the best fishing locations in the country because of the richness of its waters and the diversity of the fishes you can catch. New Smyrna Beach, Fl, has fishing charters for every situation, whether you want to fish inshore, offshore, or inland for bass.
The best thing about New Smyrna Beach is you do not have to be a long-time fisherman to appreciate this Florida waters' diversity. Although it sure is a delight for a fishing expert, newbies will have a blast too and soon be just as hooked as the rest of us. Whether you prefer saltwater or freshwater fishes, fishing in the New Smyrna Beach area has you covered.
Popular Nearby New Smyrna Beach Fishing Locations

Instant Confirmation

  Angler's Top Choice

FREE Cancellation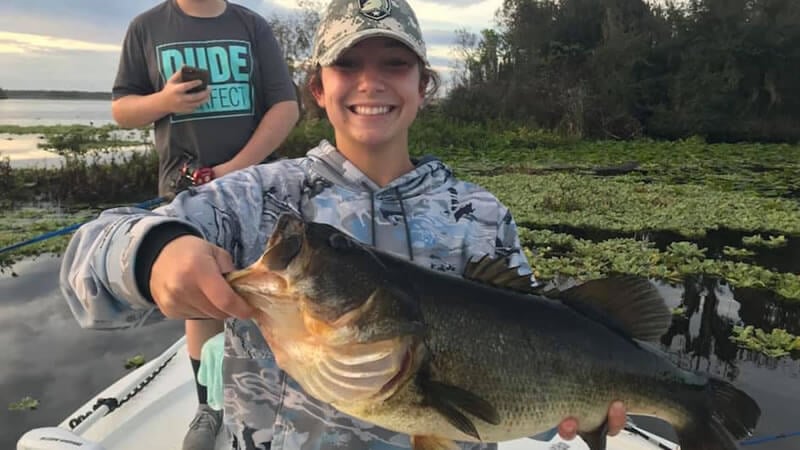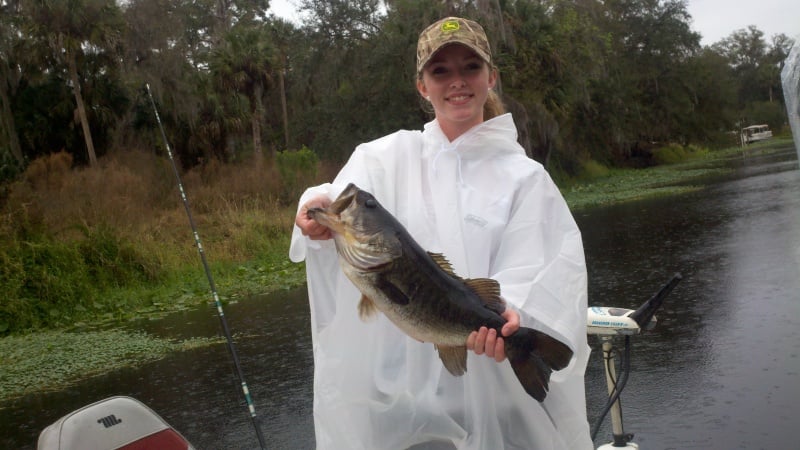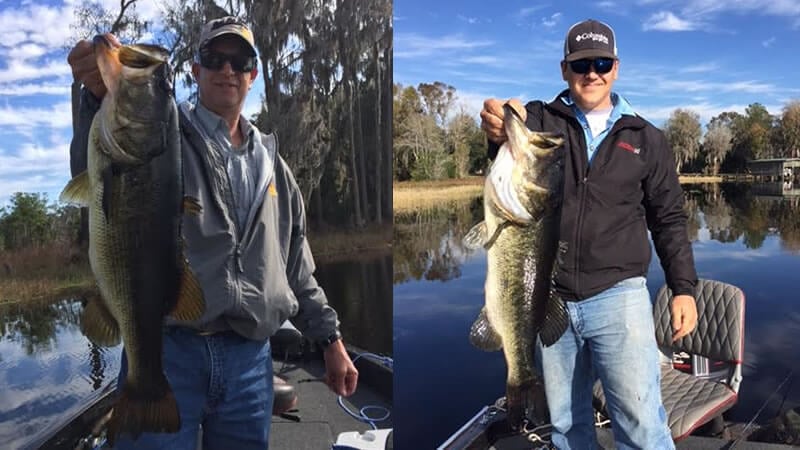 Fishing in New Smyrna Beach Reviews
A most delightful town
★★★★★
"
The town of New Smyrna is worth seeing and visiting. We enjoyed walking along the waterfront. You can drive your car to the beach. Ate dinner near the water at one of the Town Tavern which featured a live band. My friend and I went fishing, what fun, highly recommend it!
"
CLICK HERE TO WRITE A NSB REVIEW
New Smyrna Beach Fishing
Locals claim that fishing in New Smyrna Beach near Central Florida is every angler's playground and paradise. The New Smyrna Beach area is known for its fishing heritage dating back hundreds of years, and today's waters are just as plentiful and popular, whether fly fishing or bait fishing.
The rich waters of New Smyrna Beach are situated on a barrier island between the Atlantic Ocean and the Indian River and are a part of the 3,000-mile Intracoastal Waterway system.
The Ponce de Leon Inlet, or Ponce Inlet, is a sportfishing haven with numerous fishing spots at the north end of the island. It provides deep-water access that attracts various species and a 35-mile shoreline along the Atlantic Ocean. The granite rock jetty just south of the Ponce Inlet is the perfect place for surf fishing because it provides soft sand on either side.
Famous New Smyrna Beach Fishing Attractions
A few miles northeast of the Ponce Inlet, the WWII Liberty Ship, remembered historically as USS Mindanao, was scuttled to form an artificial reef in 1980. This water vessel that measured 446 feet has contributed significantly to the flourishing of aquatic species of New Smyrna beach enjoyed by many today. 
In early 2018, the county sunk two additional ships that make bottom fishing and diving even more plentiful. Thanks to the sunken vessels, the area now produces sizable catches and plenty of crustacean species.
The Indian River Lagoon is a brackish water body that makes New Smyrna Beach a barrier island and is also considered a fishing mecca. According to local guides, using fast, shallow water flats boats for hunting a variety of fish is the best way to explore the area.  A fisherman who is fly fishing, bait fishing, or artificial lures will all thrive in New Smyrna Beach, with its various fishing spots.
Indian River, Mosquito Lagoon, and Ponce Inlet
Inshore fishing is prevalent in New Smyrna Beach and Daytona Beach. Inshore fishing charters in New Smyrna are fast-paced and active, always leaving anglers wanting more. Some of the best coastal fishing in the state is done in New Smyrna Beach, Ponce Inlet, Mosquito Lagoon, and Indian River. Fishing charters on a nearshore Intracoastal waterway is ideal for every skill level and age. 
Some of the species you will come across on New Smyrna Beach inshore fishing charters are Redfish, Snook, Tarpon, Black Drum, Trout, Snapper, Sheepshead, and Sharks.
Because of its closeness to the Gulf Stream and deep in the Ponce Inlet, New Smyrna is considered one of the best places in the world to fish for bull Redfish. Some of the best trophy redfish fishing is done in Mosquito Lagoon and the Indian River. Nothing compares to the thrill of sight fishing schools of redfish. This area is especially popular for fly fishing and sight casting redfish. Mosquito Lagoon and Indian River are also home to giant speckled trout over 10 pounds, with the average trout being between 1-4 pounds.
Top Targeted Fish Species
Deepsea
Fishing the east coast waters offshore of New Smyrna Beach is a thrill knowing you have the chance to catch fish that are bigger than you. Some of the species found offshore of New Smyrna Beach include Mahi Mahi dolphinfish, Grouper, Swordfish, Sailfish, Marlin, Cobia, King Mackerel, Wahoo, Blackfin Tuna, Amberjack, and Snapper. Fishing the reefs and wrecks of the deeper waters here are filled with action. Local fishing charters in New Smryna Beach allow you to go straight to the ocean's productive spots.
Freshwater Fishing
New Smyrna, Florida is near the famous St. Johns River, one of the best largemouth bass and crappie fisheries in the state. Bass and crappie can be a little tricky to catch, so you will need to have the right rod and reel for them. The St. Johns River is the longest in Florida and opens up to several productive lakes. This river's massive size and extreme variations along the way make it difficult to navigate. St Johns also has strict restrictions to who can boat in the river. For these reasons, fishing with a professional guide on a fishing charter is the best way to experience this famous river.
Top Species to Catch in New Smyrna Beach
The fish population in New Smyrna Beach, Florida is exceptionally diverse. With over 30 miles of fishable shoreline, access to the Gulf Stream, and plenty of fishing piers to cast a line.
Redfish
The Red Drum, commonly known as redfish, is a regular strong fighting catch in New Smyrna Beach. Because of this, the place is hailed as the "Redfish Capital of the World." The Indian River Lagoon is the perfect habitat for redfish, and their population is brimming. A bull redfish is a mature redfish over 27 inches.
Spotted Seatrout
The next most typical fish in New Smyrna Beach is the Spotted Seatrout. These fish are a satisfying catch since they are picky in terms of the lures and baits. Spotted Seatrouts are also very easily spooked.
The best thing about these trout is that they do not migrate regardless of seasons. You can go fishing at the New Smyrna beach anytime and expect to catch them all year long.
Sharks
New Smyrna Beach hosts one of the country's largest shark populations. You do not have to go far out from the shore to find and catch one. The best way to get into shark fishing is by hopping aboard an inshore fishing charter and have professional anglers help show you the ropes.
Tarpon
Tarpons are very common and found all over Florida year-round, but the best time to hook up a tarpon here is in the summer. 
In the summer, you'll see tarpons that weigh as much as 100 pounds. You'll find more juvenile tarpons that weigh between 10-40 pounds during the winter months. 
Mahi Mahi
It is not a complete trip to New Smyrna Beach without trying deep-sea fishing. Travel 20 miles from the shore, and you are looking at hooking into a range of pelagic fish, including Mahi Mahi, Kingfish, Cobia, and Barracuda. With underwater shipwrecks and reefs, there are more than enough unique fish to draw you here.
Largemouth Bass
Daytona area is close to some of the best bass fisheries. Largemouth bass, also known as black bass in this area, are a hard fighting gamefish. The St. Johns River is known as the "Bass Fishing Paradise" as they are so prevalent here, especially in the Upper and Middle Basins.
Crappie
Crappie, commonly referred to as "Specks" in this Northern Florida area, are abundant throughout St Johns. This tasty crappie fish, along with other panfish such as Bluegill and Perch, are available year-round.
Local New Smyrna Beach Fishing Guides
Meet the team of
Daytona Beach Fishing Guides
, we know the best spots, baits, and techniques to give you the greatest fishing experience in the New Smyrna Beach area.
Fishing with a Guide
New Smyrna Beach fishing charters are available for inshore, offshore, and freshwater fishing. The variety of species and fishing opportunities in New Smyrna beach means you do not need to travel far to catch the different species on your list. Fishing with a local expert is the best way to get the full New Symrna Beach experience in the shortest amount of time. Fishing charters ensure you get to the best spots in the safest way since most of the waters in this area are not only large but challenging to navigate. Daytona Beach fishing charters make for a great family activity or an excellent solo trip. Fishing charters are a sure-fire way to experience the world-famous New Smyrna Beach fishing, and the best part about fishing charters is the guide will have all the equipment needed for best results; just show up ready to catch fish.
Current St Johns FL Fishing Reports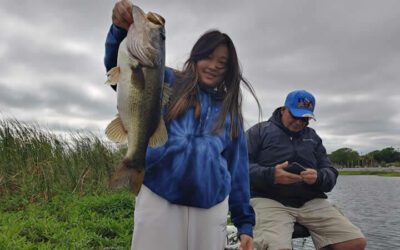 The Best Guided Bass Fishing in Florida Maybe you have done guided bass fishing in Florida, and perhaps you haven't. Perhaps you are a seasoned angler, or maybe you fish...
read more
Additional Methods to Fish New Smyrna Beach
With so many different areas to explore and fish to target, New Smyrna Beach fishing offers plenty of ways to cast your line and catch various fish. The most popular and productive way to catch fish at New Smyrna Beach is through fishing charters, but there are a few other great options for people to catch fish here.
Pier Fishing
With two causeway bridges to choose from, Pier fishing can yield various catches, including Snook, Trout, and Black Drum. It is best to head out early in the morning or after dusk, before the tide changes.
Surf Fishing
New Smyrna Beach is one of only a few locations in Florida that allows for beach driving. This means you can just pick a spot and start casting. But make sure to bring heavier sinkers because surf fishing can get you Pompano, Redfish, Bluefish, Flounder, and Sharks.
Kayak Fishing
If you want to explore the Mosquito Lagoon, kayak fishing is a great way to go. It is an especially popular choice at the sight fishing paradise where you can hook into plenty of Redfish and Seatrout. But to succeed, stealth is required in fishing these shallow waters.
Area things to do
Between New Smyrna Beach and Titusville is The Canaveral National Seashore Park, located on a barrier island. The Canaveral National Seashore park is a popular attraction among tourists and locals for swimming, fishing, surfing, shell hunting, hiking the trail, and boating. Other popular attractions in the New Smyrna Beach area include New Smyrna Beach Dog Park, Sugar Mill Ruins, Turtle Mound National Historic Site, Marine Discovery Center, Atlantic Center for the Arts, and New Smyrna Speedway.
Questions? Feel free to call us, Email us or use the chat us to speak to one of our specialists.
Questions? Feel free to call us, Email us or use the chat us to speak to one of our specialists.
Questions? Feel free to call us, Email us or use the chat us to speak to one of our specialists.
What are you waiting for?
We also have great deals available in the following cities that match your search criteria.