Sanford Rating:
Fishing in Sanford Rating - Read customer reviews, click to read
The city of Sanford is located in Florida's central region, acting as Seminole County's seat. With the Seminole County town center, the city of Sanford is a hub of activity. Multiple retail enclaves surround this metropole, including the most expansive collection of motorbike and vehicle dealerships. This city is only 20 miles from Orlando, a destination called the Historic Waterfront Getaway City.
Along with its endless land adventures, Sanford is a top fishing destination, offering incredible bass fishing charters and saltwater trips. Anglers can get reasonable access to Lake Monroe and the fish-full St Johns River, either from marinas at the port, downtown boat ramps, and the Osteen Bridge.
Sanford History
Fort Mello, a US army outpost, used to occupy the Sanford area back in the 1830s during the Seminole Wars. Settlers later moved into this region, forming a town called Mellonville, an essential steamboat service distribution point and seat of Orange County. Mellonville got annexed by a city formed on land purchased by Henry Shelton Sanford in 1870. By 1884, after the founder had encouraged local and external investment, Sanford was prosperous, boasting a hotel, railroad station, and piers.
This city grew further during the pre and post-world War II years with the US Naval air station today, the international airport. Today, Sanford is an angler's haven, with the main channel of St Johns River flowing into Lake Monroe at big smokehouse cove. The Monroe Canal runs south, giving way to Debary Creek from the northwest and woodruff creek feeding the lake from the southeast side. So next time fishing In Sanford Fl take in the history as well.
Freshwater Bass Fishing
Because of its location on the southern shores of Lake Monroe, fishing in Sanford, Fl, means excellent bass fishing opportunities. Sanford sits where the St. Johns River flows into Lake Monroe. Much of angler's attention while on a Sanford fishing trip is on largemouth bass, black crappie, redear sunfish, and bluegill. Besides the productive river, you can go bass fishing on the expansive lakefront in Sanford or hit the water on a boat or pontoon.
An angler will find fish in Sanford on any given day of the year. Tournament winning bucket mouth, huge crappie, running shad, minnows, and bream occasion the waters here.
Bass, bluegill, crappie, sunfish, shad, and other baitfish are almost always biting in Sanford, Florida. Lake Monroe and St. Johns River are legendary for producing monster sport fish, with guided fishing charters and campsites that ensure you never miss the action. Other top lakes nearby include the Conway Chain, Tohopekaliga, and Butler. Find a comfortable spot on the lake or river bank for some productive fishing in Sanford.
Take a boat from the downtown Monroe harbor, accessing the river for the best fisheries you're yet to encounter.  You can also explore further afield like lake Harney and Jessup upstream and lake Dexter and woodruff downstream. Sanford is undoubtedly a top bass fishing destination to experience.

Instant Confirmation
  Angler's Top Choice
FREE Cancellation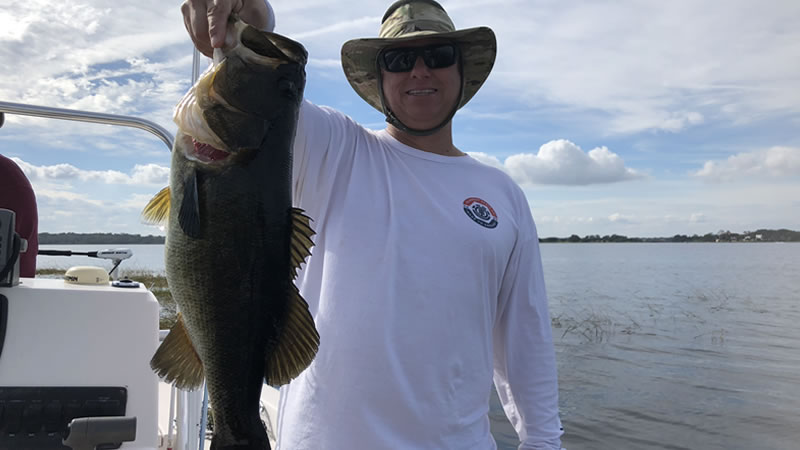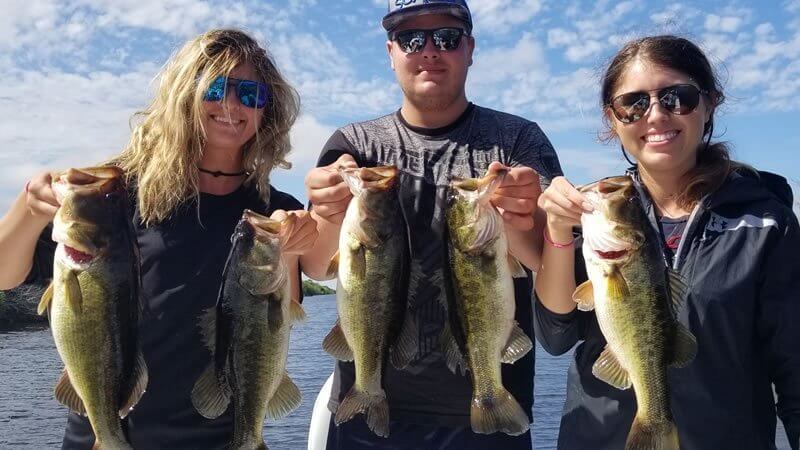 Very Experience and knowledgeable
★★★★★
"
Went out with Capt Jai on Lake Monroe and had a great trip, especially doing it last minute. He was commentating, very experience,d and knowledgeable.
"
CLICK HERE TO WRITE A SANFORD REVIEW
Fishing Lake Monroe
Sanford fishing takes you back in time to the way Old Florida used to be. The largest river in Florida, St Johns, flows past this Seminole county city into Lake Monroe with its highly productive fisheries. Various freshwater anglers from all over the country for Sanford fishing tours to experience the vast array of freshwater species you can catch here. 
Other than the spots on the riverbanks and bridges, the Sanford shore of Lake Monroe has miles of fishing access. You only need to bring a few poles and bait to pick off explosive panfish strikes. The river has bass aplenty, and you can drift the bank with a soft worm or target the cover in runouts and creek mouths.
Often shad will be schooling through the river, and fly fishing gets a significant deal of attention. Anglers targeting these fierce fighters, not fly fishing, can also employ poppers and darts to attract hits.  You can drift pockets and deep holes for crappie and bluegill with jigs and minnows on Lake Monroe and the river. 
When fishing In Sanford Fl for crappies find them suspended near drop-offs or plunged into the deep to escape the summer heat, they also take temporary respite near the Sanford seawall or under the interstate bridge. The eastern shorelines of Monroe are primarily underdeveloped, featuring grass flats that offer steady hits.
Top Targeted Sanford Fish Species
Central Florida Saltwater Fishing
Sanford is about 45 minutes from New Smyrna and Titusville, offering incredible saltwater fishing charters for inshore and offshore trips.
Inshore Fishing Charters
The east coast of Florida contains numerous inshore fishing hotspots a short distance from Sanford. There are plenty of spots, but launches near Titusville and New Smyrna are typically the preferred places among Sanford visitors looking for a saltwater adventure. Both cities host incredibly productive backwater fisheries and are home to all the most popular coastal fish species, such as giant redfish, Snook, Tarpon, and Spotted Sea Trout. Inshore fishing charters generally occur near the shore and beaches, fishing the inlets and jetties.
Deep-sea Fishing Charters
New Smyrna and Titusville are great places to experience deep-sea fishing tours with their proximity to the Atlantic's Gulf Stream. Common fish caught while bottom fishing on deep sea fishing charters include Snapper, Triggerfish, and Grouper. While on offshore fishing tours further out, anglers will have a chance at giant pelagic fish species such as Sailfish, Mahi Mahi, and Wahoo. Typically, the longer the fishing trips, the further past the continental shelf into the Gulf Stream, and the bigger the fish.

Fishing Charters Sanford, Florida
Trophy bass is a huge attraction to Sanford, with fishing charters plying Lake Monroe and the boat channel of the St Johns River. While excellent catches are available all year, visitors can have incredible strikes in the spring bedding months. The shallow, six to eight feet at the deepest point, the lake offers the best breeding area for largemouth bass and popular panfish such as bluegill, black crappie, and redear sunfish.
Sanford fishing charters with a knowledgable local captain provide the best chance at top-notch catches. Your well-equipped boats have the expense of Lake Monroe plus three productive lakes in this region. Lake Harney and Lake George are also top lakes for fishing charters to experience crappie and trophy largemouth bass paradises. Your Sanford fishing charter captain will have everything you need as well as the knowledge and experience for a successful trip, taking you straight to all the best fishing spots.
Sanford fishing charters in the calm Old Florida waters are family-friendly and perfect for both avid and novice anglers to scour lakes for bream, bluegill, and shellcrackers. You won't be searching for long, whether you work the shallows or the deep, to land bass. Troll while covering considerable water to nail crappie patterns, and charter guides make it easier to find the elusive fish.
Meet the team of local Sanford bass fishing guides; we know the best spots, baits, and techniques to give you the most incredible experience while fishing In Sanford Fl.
To see a complete list of great captains fishing In Sanford Fl, visit the Central Florida fishing guides, please click here!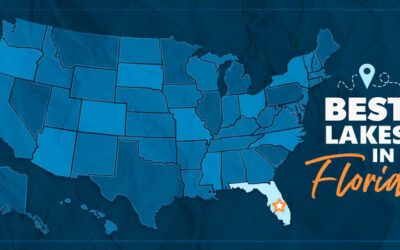 Ranked #1 Best Lakes in Florida BASSMASTER >> Rodman Reservoirs' reputation as one of the best lakes in Florida stood out in the nation by received another boost on...
read more
Area Things To Do
Sanford is strategically located between the buzz of Orlando and the allures of coastal beach lands like Daytona Beach. On the shores of Lake Monroe, this city has treated of its own to offer visitors, many of whom come here for fishing. Besides the fish, spots like Wekiva Island offer paddle boarding, canoeing, swimming, and kayaking in warm waters. 
Walk around admiring the charming 19th-century buildings of Sanford. There are collectible shops, antique dealerships, and a bevy of restaurants with spectacular views of the pristine waterfront. Come on board an authentic paddle steamer and cruise the St. Johns River with complete table entries as part of the party. 
Take the family on a wildlife experience at the Central Florida Zoo in Sanford. Kids and adults have the Zoom Air Adventure Park with zip lining, a splash pool, and a vintage train ride. Other than animal education programs, you can witness giraffes and rhinos being fed. Nearby, Lake Jesup offers airboat rides where kids can learn about the environment.
Camping Near Sanford, Fl
A camping site is the best way to ensure that you are always close to the water and the fish. Sanford and the Lake Monroe area have parks and motorhome campsites that vary in scenery, size, amenities, and privacy. You can camp in the shelter of overhang oaks or the splendor of the fun Florida sun. 
Camping near Sanford, Fl puts you where the action is, with open 24 /7 facilities and hookups for RVs and boats. Other sites have pet allowance policies, and you can have your day's catch prepared for a quiet campfire dinner. Ease of access to the water and available bait and tackle shops means you're in the company of fellow anglers. 
Proximity to more prominent Orlando makes Sanford a haven of activities, especially on weekends. Once you're done fishing, get enthralled with bingo, karaoke, or water aerobics. You also have access to internet connectivity, laundry services, and social pavilions in campgrounds surrounded by nature.
Questions? Feel free to call us, Email us or use the chat us to speak to one of our specialists.
Questions regarding fishing in Sanford Fl? Feel free to call us, Email us, or use the chat us to speak to one of our specialists.
Questions? Feel free to call us, Email us or use the chat us to speak to one of our specialists.
What are you waiting for?
When fishing in Sanford Fl also know we have great deals available on Florida bass fishing guides in the following cities that match your search criteria.