Celebration Rating:
Fishing in Celebration Rating - Read customer reviews, click to read
Complete Guide to Fishing in Celebration Florida
Celebration, Fl is a community in Osceola County, Florida, in the Orlando-Kissimmee Metropolitan Area. It was founded originally by The Walt Disney Company in the 1900s. Disney built this exquisite community in the semblance of several American towns. Celebration Fl possesses civic buildings that world-renowned architects designed, earning its name as one of the United states' prettiest towns. Celebration, Fl is a small, beautiful town with streets decorated with all manner of trees, remarkable architecture, and several convenient restaurants and shops. This brilliant community contains many housing styles, and they are all situated in pedestrian-friendly places or streets. While building Celebration, Disney ensured it connected to the Walt Disney World Resorts through one of its roads called World Drive. Aside from these well-known attractions for tourists, Celebration Fl is also close to some of the country's best fishing.
About Celebration Fl Fishing
Florida is known as the world's sportfishing capital, and Celebration is located right in the action's heart. Celebration Fl fishing allows visitors to truly feel what Florida offers with its warm waters, beautiful views, and world-class angling. The lakes near Orlando are home to thriving quality bass and numerous panfish. The coastal water near Orlando holds the most popular sport fish like tarpon, snook, trout, and redfish, and the offshore water is home to larger fish like sailfish, wahoo, cobia, and mahi-mahi. Deep-sea reef fishing is full of tasty fish like snapper and grouper. Celebration Fl fishing means huge trophy bass inland and prevalent ocean predators along the coast. This Central Florida community near Orlando has some of the best fishing in the country and offers a charter for every angler type. Every fishing place near Celebration Fl has something different to offer; some places are great for variety while others are best for targeting certain fish at certain times of the year. Every Celebration Fl fishing adventure is perfect for kids, families, and solo anglers of all skill levels.
Popular Near by Celebration Fishing Locations

Instant Confirmation

  Angler's Top Choice

FREE Cancellation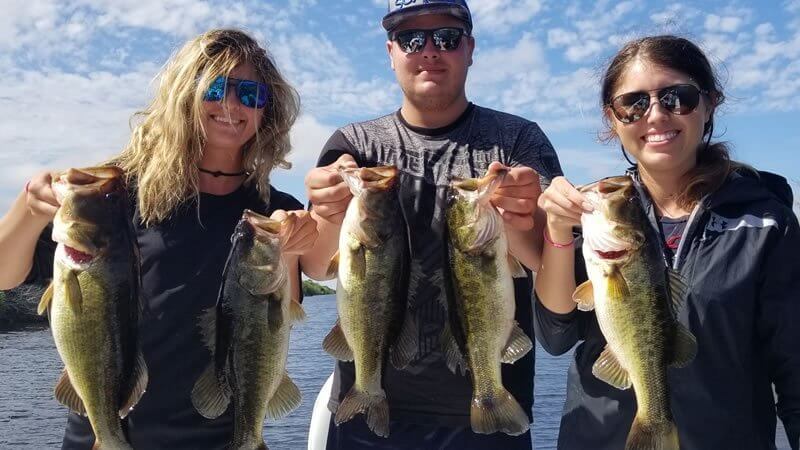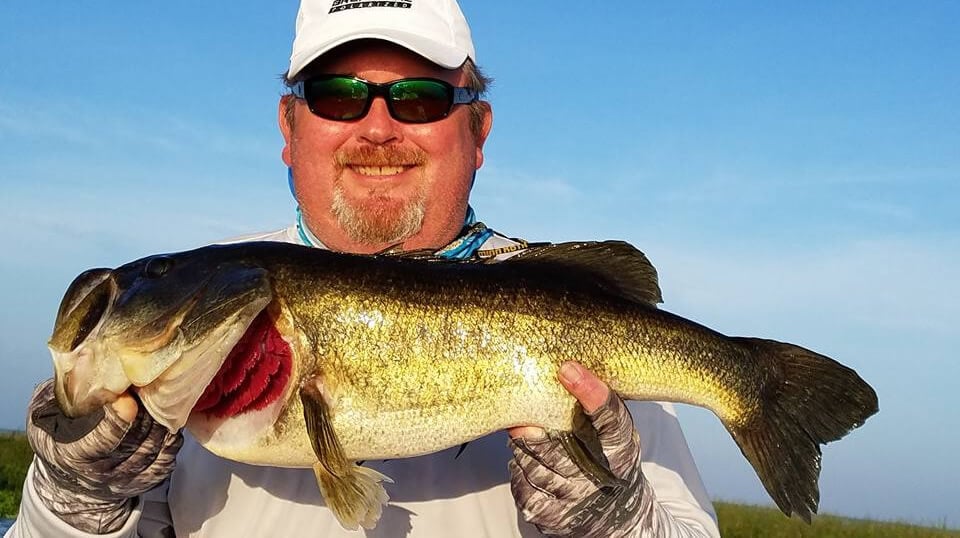 Fishing in Celebration Reviews
Celebration, Orlando, Florida
★★★★★
"
Celebration is a little town in Orlando right outside of Disney. It looks like a New England town with many gorgeous lakes. It's a quite upscale area with great fishing and enjoy the scenery.
"
CLICK HERE TO WRITE A CELEBRATION REVIEW
Bass Fishing Near Celebration FL
Celebration Fl fishing is best known for its active year-round bass in large scenic lakes. Aside from being home to Disney World, Celebration is near some of the best largemouth bass fishing lakes in the state. Celebration Fl fishing in the freshwater lakes is excellent year-round, with the spawning season known for its giants. The spawning season for bass goes from late November into early May, with the peak months being February, March, and April in Celebration Fl. The most common species caught on a Celebration Fl fishing charter are largemouths, bluegill, crappie, catfish, and bluegill.
The most popular big bass lakes closest to Celebration, Fl are The Butler Chain of Lakes and Lake Tohopekaliga, both less than 30 minutes away from the Orlando parks. Lake Kissimmee and Lake harris are other top fishing locations, slightly further from Celebration Fl.
Top Bass Lakes
Lake Toho
Lake Tohopekaliga, commonly called Lake Toho, is at the top of the Kissimmee Chain of lakes, a chain of top fishing lakes starting in Orlando and goes south to Okeechobee. This lake is extremely productive and the closest Celebration Fl fishing spot to Disney park. Lake Toho covers 22,000 acres and has waters full of largemouth bass, sunfish, and crappie. Lake Toho is known for producing giant trophies, especially during the spawning season.
The Butler Chain of Lakes
The next closest spot for celebration Fl fishing is the Butler Chain of lakes which consists of a dozen different lakes covering more than 5,000 acres. The Butler Chain is known for its steep ledges, clear waters, and thick vegetation. Lake Butler, part of the Butler Chain, is a fishing spot consistent with its quantity of largemouth bass throughout the year.
Lake Kissimmee
Lake Kissimmee is another top feature of the Kissimmee Chain of Lakes, with incredible fishing about an hour and a half from Celebration. This lake regularly holds the Bassmaster and Florida Bass Federation Tournament circuits because of being a consistent bass lake. This lake has had some serious trophies caught and released, like the 19-pound largemouth released in 2015. This lake is also very scenic, full of bald eagles, cranes, alligators, and bobcats.
Lake Harris
Both big and little Lake Harris produce a consistent mix of bass and panfish. It's an isolated lake with many ledges and deep holes, providing numerous spots holding fish.
Top Targeted Celebration Fish Species
Saltwater Fishing Near Celebration Fl
Celebration, Fl is located about an hour to some exciting saltwater fishing opportunities in the east coast waters of Cape Canaveral, Cocoa Beach, Titusville, or New Smyrna. This part of Florida is known as the space coast and the Redfish capital of the world. Florida's west coast is about an hour and a half from Celebration, Fl, and has numerous incredible fishing opportunities. The top gulf coast spots are Tampa Bay and Crystal River.
Inshore Fishing
Along either coast, people have the option to experience an inshore fishing trip along the coast near jetties and inlets where land is always visible for some of the most popular game fish in Florida. The most popular inshore fish caught on a Celebration Fl fishing charter include redfish, snook, tarpon, speckled trout, and sharks.
Atlantic Coast
The views from the New Smryna dock before departing on a fishing charter are an experience in itself with its incredible views. The Indian River and Mosquito Lagoon's protected shallows make fantastic locations for inshore sportfishing charters, with every popular species in abundance.
Gulf Coast
Tampa Bay is known for its iconic inshore fishing charters. This place holds some of the largest snook in the state and is also home to large bull redfish, tarpon, and trout. A crystal river fishing trip is a slightly further drive on the Celebration Fl fishing list, but it provides top-notch inshore fishing with a small-town vibe and beautiful wildlife such as manatees and dolphins.
Offshore Fishing
Visitors can experience deep-sea fishing further offshore or along the reefs in Florida's Atlantic and Gulf waters. The most popular offshore fish caught on a Celebration Fl fishing charter include mahi-mahi, tuna, wahoo, and sailfish. Cape Canaveral has easy access to deep open water with its large port, making it the most popular option for an offshore fishing charter; however, Cocoa Beach and Titusville are close seconds. A deep-sea fishing charter out of New Smyrna will often head for the Ponce Inlet, full of thriving Kingfish, and Cobia. The nearby reefs hold delicious snapper and grouper.
Top Celebration Bass Fishing Guides
Meet the team of Celebration bass fishing guides, we know the best spots, baits, and techniques to give you the greatest fishing experience in Celebration.
Charter Rules & Regulations
In Florida, the fishing license is regulated by the Fish and Wildlife Department, which for some reason, has different rules in freshwater vs. saltwater, below we explain.
All licensed saltwater captains in Florida have fishing permits, which include everyone on their charter.
This license is not available in freshwater, so when fishing with a freshwater captain, each angler onboard needs to purchase their own permit, $17 plus taxes, under $20 each.
Regarding live bait, in freshwater, it is purchased from the local tackle shops. So the captain should discuss your options and additional cost ahead of time or only use an artificial lure included in your charter's price.
The bait is netted by the captain in the saltwater, not costing any additional as it's only the captain's time it takes to catch it. Saltwater captains will charge for specialty bait in some cases, which is seasonal; again, they should discuss this in advance and all the additional costs. 
MORE INFORMATION ON Getting Outdoors in Celebration
Area Things To Do Near Celebration Fl
There no better place to be than Celebration with its sunny weather, incredible fishing, water activities, and tourist attractions. The focal point of Celebration, Fl is the Town Center, which has a long and walkable road that features restaurants, bars, shops, and apartments. You can also play many sporting games, such as golf, baseball, field hockey, and basketball. Celebration, Fl isn't only known for its remarkable architectural designs and golf course artisans. It is also known for its extensively vast space filled with greenery, several great townside lakes, and walking trails. 
After a long walk or session at golfing, the next best thing to do will be to have some delicious meals. If you are famished, Celebration, Fl has a wide range of excellent food and shopping options. One of the well-known restaurants is the Columbia Restaurant. There is also a Town Tavern in Celebration, Fl, which has a convenient bar. Visitors also have the option to explore Celebration Fl in a hot air balloon. Flights leave at sunrise every day, and the usual routes include the Walt Disney area, local farms, and citrus groves.
Current Celebration Fishing Reports
The Best Summer Fishing For BassSummertime fishing can vary greatly depending on where you are, leaving you feeling hopeless as the fish move to deeper water and wait until...
read more
Questions? Feel free to call us, Email us or use the chat us to speak to one of our specialists.
Questions? Feel free to call us, Email us or use the chat us to speak to one of our specialists.
Questions? Feel free to call us, Email us or use the chat us to speak to one of our specialists.
What are you waiting for?
We also have great deals available in the following cities that match your search criteria.