Orlando provides endless fishing tours surrounding the countless theme parks. Whether you're in Orlando, Kissimmee, St Cloud, or any of the suburbs, they all are surrounded by great Orlando bass fishing opportunities for you. Start your weekend getaway, maybe a vacation in Orlando, and end it with a guided fishing trip. Perhaps it's just a morning break from the theme parks to enjoy the entire Orlando experience, including the great outdoors.
See eagles, get up close and personal with the Florida Alligator, and catch many Big Florida largemouth bass. We also supply everything for your big day, with little to no experience needed…no problem. We provide instructional tips for the beginner or expert learning new techniques. We highlight boating safety and are US Coast Guard certified.
Below you can read more on the hottest Orlando fishing lakes, research our excellent bass fishing Orlando Florida guides, view the high-performance boats, and, most necessary, read the current fishing reports and see what's being caught today.
Orlando bass fishing charters are just as much of an attraction as any theme park in the area. So take a break from the waterparks and get the family outdoors on a boat. 
About Orlando Fishing
Are you looking for some great fishing? Well, you have found the right place! When in Orlando, Florida, people often put the spotlight on Disney World and other theme parks. Despite not knowing that many of the world's best lakes are here in Orlando with bass fishing charters. Just minutes in, Uber from the theme park capital, fantastic bass fishing, and a short drive from some of the world's best saltwater fishing charters.
Whether you are dedicating your entire trip to Orlando to the theme parks or just trophy bass fishing charters, maybe you do some ziplining and catch an airboat tour; we can assist you with an excellent recommendation for your Florida adventure.

Instant Confirmation
  Angler's Top Choice
FREE Cancellation
Orlando Bass Fishing Reviews
Great experience
★★★★★
"
We had captain Paul and he was amazing. Total 60+ bass one over 5lbs and another over 6lbs. Overall great experience. Will definitely be back to fish with him again
"
Great Guide,Great experince,
★★★★★
"
As a Saltwater fishermen my entire life i never knew why so much attention and why such a big industry is built around the largemouth bass,spending the day with Captain Darrel was a real eye opener for me,we caught a bunch of fish and some big ones too,but more important than that was that i was fishing with a Fishermen who knows Bass and Bass Fishing inside and out,i will be coming back for sure,but in the meantime ill be hitting the local lakes back home employing the techniques i learned from Captain Darrel,Thank you again for sharing your knowledge and a GREAT DAY on the water!!
"
★★★★★
"
Truly enjoyed fishing with you last week. one of my best days on the water ever. looking forward to fishing with you again. thanks.
"
CLICK HERE TO WRITE A ORLANDO REVIEW
What we Want you to Know
We know you will enjoy getting outdoors and bending a rod with us as much as we do. As soon as we hit the water, you'll rekindle that outdoor spirit and understand why Orlando fishing is a hidden secret the theme parks don't want you to know about! We do have many options, and yes, we have cheap fishing trips in Orlando. If you want free fishing in Orlando, Fl, I will follow this link to the Fab 5 stocked lakes.
We don't have animated characters to entertain you, although some of our guys are pretty funny. But our magic starts when you step off the dock onto our boat.
Orlando lakes are abundant with fish and hold a variety of Florida fish species. The lake's king is the largemouth bass; we have plenty of crappies, bluegill, shellcrackers, and catfish to catch. The bass fishing in Orlando FL attracts fishermen from across the globe, who says, "you won't believe how great of an experience this is until you try it for yourself."
Areas Outdoor Activities surrounding fishing
In between your Orlando fishing, you should take in some local activity in Central Florida. We all know the exciting theme parks, the area has come to live with an additional option. 
If a boat is not your thing, there are a few great Kayak tours, less expensive and still gets you on the water and outdoors. Alternatively, local bungee jumping and ziplining, two of many options to get you outside. If traveling east for your inshore or offshore charter, you might consider the Kennedy Space Center. It's one of a kind and a place everyone should go once. 
Top Targeted Orlando Fish Species
An alternative to Theme Parks
These lakes are less than a half-hour drive from the I-Drive resorts, but they seem to be a world away at times, but not with Uber.
Bass fishing in Orlando is the closest fishing activity to theme parks. Suppose you're looking to ditch the theme park crowds. In that case, Lake Toho is the closest to Disney World in Kissimmee, and the Butler Chain of lakes is closest to I-Drive and Universal Studios.
We service more lakes than any other guide service globally, so it's not all about Lake Tohopekaliga, Butler Chain of Lakes. We will take you to any lake in the state because we employ the best Orlando fishing guides.
Because of this abundance of options, there's no one place where you'll find our captains; we are very experienced. Our guides will help you decide if you want them too, depending on the bite and weather condition, they'll suggest the places for you to have the best success!
Top Orlando Bass Fishing Guides
Meet the team of Orlando bass fishing guides, we know the best spots, baits, and techniques to give you the greatest fishing experience in Orlando.
Charter Rules & Regulations
In Florida, the fishing license is regulated by the Fish and Wildlife Department, which for some stupid reason, has different rules in freshwater vs. saltwater, below we explain.
All licensed saltwater captains in Florida have fishing permits, which include everyone on their charter.
This license is not available in freshwater, so when fishing with a freshwater captain, each angler onboard needs to purchase their own permit, $17 plus taxes, under $20 each.
Regarding live bait, in freshwater, it is purchased from the local tackle shops. So the captain should discuss your options and additional cost ahead of time or only use an artificial lure included in your charter's price.
The bait is netted by the captain in the saltwater, not costing any additional as it's only the captain's time it takes to catch it. Saltwater captains will charge for specialty bait in some rea cases, which is seasonal; again, they should discuss this in advance and all the additional costs. 
Where can I go fishing in Orlando?
Productive Bank Fishing in the Orlando Area
Lawn Lake. There is lots of bank fishing, and it has an excellent Largemouth Bass fishery. …
Lake Baldwin. This lake is suitable for Largemouth Bass and has plenty of bank fishing. …
Lake Ivanhoe
Fab 5 fish Management Areas
Is there good fishing in Orlando?
Orlando, Kissimmee and St. Cloud are well known for huge trophy Black Bass. One very well known Bass fishing spot is Tohopekaliga and another great fresh water fishing spot is Lake Kissimmee. However, the saltwater fishing is just as amazing and on both the east and west coasts of Florida.
What are the best fishing months in Orlando?
The winter months (Jan to June) are the most popular because it's cooler and people can fish longer. More specifically, the months from June to September (and, some years, even October) are when you can strike gold as you go fishing in the deeper waters just focus on early in the day and late in the afternoon.
How much does it cost to go fishing in Florida?
The shoreline saltwater fishing license is available to Florida residents only. Nonresident saltwater anglers must purchase a regular nonresident saltwater fishing license at $17 for three days, $30 for seven days or $47 for one year, regardless of whether they fish from shore or a vessel.
Can you fish in Disney World?
Family fishing fun can be had by all at either of the dockside fishing locations at Walt Disney World Resort! Head on over to Fort Wilderness Resort & Campground if you would like to fish using a good old rod and reel, which is available to rent at the Bike Barn.
What is fish bank?
Bank fishing is when you fish by land, you access and fish around a lake with no boat access. This can be done on lakes, rivers, and in saltwater Intracoastal as well as inlets.
Are there peacock bass in Orlando?
Even though there is no peacock bass in Orlando, you can enjoy catching fish in south Florida. Most of the canal and freshwater systems in this region hold exceptional bass fishing. You have two options when it comes to catching peacock bass: you can fish for them by boat or by land.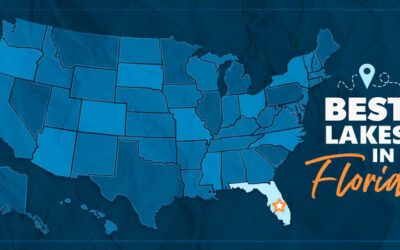 Ranked #1 Best Lakes in Florida BASSMASTER >> Rodman Reservoirs' reputation as one of the best lakes in Florida stood out in the nation by received another boost on...
read more
We also have great deals available in the following cities that match your search criteria.