Lakeland Rating:
Fishing in Lakeland Rating - Read customer reviews, click to read
Lakeland is a Florida city in Polk County, located between Orlando and Tampa. Lakeland's city is full of lakes and scenic gardens, making boating, fishing, and bird watching among the most popular things to do here. Lakeland is close to the Winter Haven Chain of Lakes, Lake Toho, and Lake Kissimmee for some incredible largemouth bass fishing. The Winter Haven Chain is perfect for experiencing the natural world of Florida. Aside from its excellent bass fishing, it also has a great community and fame for water skiing. This beautiful Florida city is known for its pristine lakes, beautiful parks, and easy access to Gulf Coast beaches. Lakeland, Fl visitors, will always have access to the true beauty of nature.

Instant Confirmation
  Angler's Top Choice
FREE Cancellation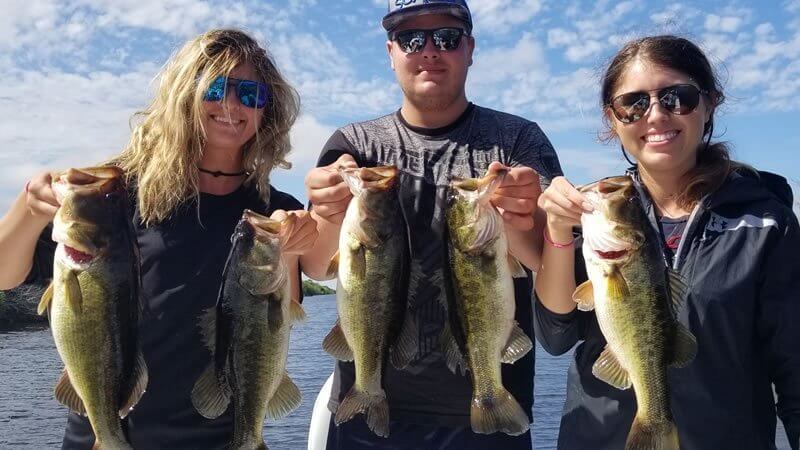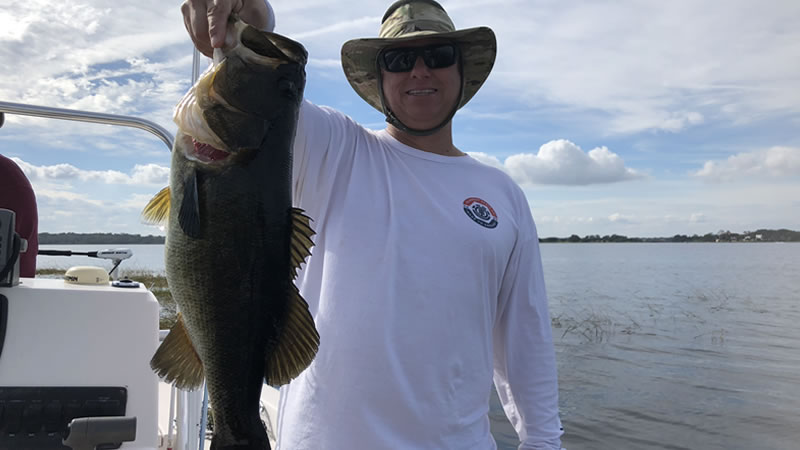 Bass Fishing Winter Haven
★★★★★
"
Captain Bill was excellent. He is a real class act and you can tell he loves what he does. The trip was great! My 10-year-old son, wife, and I cannot wait to see him again.
"
CLICK HERE TO WRITE A LAKELAND REVIEW
Largemouth Bass Fishing
When traveling to West Central Florida, a Lakeland Fishing trip will provide you with a memorable bass fishing adventure. Located just outside the city of Lakeland, you will find the Winter Haven Chain of Lakes. Winter Haven is situated 146 feet above sea level and has 16 connected lakes with navigable canals. Located east of the chain is Lake Marion. Both of these lakes are top fisheries close by for catching Florida largemouth bass. Located about an hour from Lakeland, Fl, are some well-known big bass lakes, Lake Kissimmee and Lake Toho. Also, the famous Lake Okeechobee is about a two-hour drive. The most commonly targeted species during a freshwater fishing charter are largemouth bass, crappie, and bluegill.
Techniques
Wild shiners provide the best opportunity for trophy bass, but artificials work as well. The most common lures are soft plastics in Junebug and red shad colors that produce bass along the vegetation shoreline. Crickets and red wigglers are effective under a cork for shellcracker and bluegill. The black crappie fishing improves as water temperatures drop in the fall. Catfish are abundant in the deep holes and caught on chicken liver, frozen shrimp, and commercial stink baits.
Top Targeted Lakeland Fish Species
Saltwater Fishing
Inshore Fishing
Lakeland is under a 40-minute drive to Tampa on the Gulf Coast of Florida, where some of the best saltwater fishing happens. Tampa Bay is the largest open-water Florida estuary, containing over 400 square miles of saltwater habitat. Fishing charters in the bay allow anglers to catch Florida's favorite fish, including Tarpon, Redfish, Snook, and various sharks that call the flats, waterways, oyster bars, and passes home. Other popular catches on an inshore charter trip are Jack Crevalle, ladyfish, Cobia, Spanish Mackerel, Mangrove Snapper, and Grouper. Nearby hotspots offering incredible fishing trips include Bradenton, Sarasota, St Petersburg, Clearwater. Inshore fishing trips are ideal for anglers of all ages and skill levels to experience this scenic adventure of a lifetime.
Deep-sea Fishing
A deep-sea fishing charter provides the opportunity to leave the coastline and explore the Gulf. Popular catches on an offshore trip include Amberjack, Snapper, Cobia, Grouper, King Mackerel, and Mahi Mahi. Offshore fishing charters often leave out of Clearwater and St Pete, which provide direct access to the many reefs and wrecks in the Gulf. Reef fishing is one of the charter options which stays closer to shore; another option is traveling over 30 miles out in the open sea for an authentic offshore experience hunting larger fish. Many Florida fish are biting throughout the year, but conditions can affect specific trips, and some fish are closed for harvest during certain months.
Meet the team of local Lakeland bass fishing guides, we know the best spots, baits, and techniques to give you the greatest fishing experience in Lakeland.
MORE INFORMATION ON Getting Outdoors in Lakeland
Best Bank Fishing In Lakeland, Florida
Lake Morton
Lake Morton is a quiet spot and only a few blocks away from Downtown Lakeland. It's a pretty lake with banks bordered with grass. Apart from fishing In Lakeland Fl, you can also view dozens of swans here.
Circle B Bar Reserve
The protected land is also a major attraction for anglers along the bank of Lake Hancock. It also offers picnic facilities, so it's a perfect spot to take the family.
Saddle Creek Park
Saddle Creek is among the largest parks in this area and an excellent spot for hiking, bank fishing, launching a boat, and camping.
Colt Creek State Park
Colt Creek is a scenic park where fishing is permitted during the daytime. Various species thrive here, including sunshine bass, shell-crackers, bluegill, catfish, bream, and largemouth bass. The park offers primitive group camping areas, but you need a reservation.
Tenoroc Management Area
Tenoroc not only manages wildlife but also helps them thrive.  Lake Tenoroc is a hot spot for bass fishing and has some good areas with bank access.
Area Things To Do In Lakeland, Florida
Visit Lake Parker
In northeast Lakeland is Lake Parker, named after the famous resident Parker Streety. Lake Parker is one of the most loved lakes in the area. Here, you can enjoy fishing and boating on the calm and glassy water. The site also has two fishing piers.
The lake has multiple types of fish thriving,  including fishes like bluegill, crappie, and bass. Visitors can also enjoy the picturesque trails in the vicinity. One of the trail skirts close to the lake is the one that leads to Lake John, earning its name as the Lake-to-Lake trail.
Circle B Bar Reserve
The area of land in Polka County is a place worth visiting. Circle B Bar Reserve is a protected land for preserving flora and fauna in the county. Bird watching is a great pastime here. The reserve is full of wildlife species like snakes, alligators, bobcats, and otters that roam around freely in this area.
Lake Mirror Park
Mirror Park is a multi-faceted entertainment complex that offers various activities. Often, the lake is glassy-smooth, which is how it got its name. One of the primary attractions of the site is 151 campsites. About 47 of them have electrical hookups for RVs or trailers. Apart from this, 20 different camps are capable of accommodating larger groups. Lake Mirror also gives you access to a 200-foot swimming beach adjacent to the picnic ground. There are skiing, hiking, and biking trails for you to enjoy the ethereal beauty of the lake and flora and fauna around it.
Discover the Treasures of Lake Hollingsworth
The lake was named after John Henry Hollingsworth, who lived in this area during the 19th century. It is one of the centerpieces of Lakeland and the perfect place to plan a social gathering. Along the lake's perimeter, there is a walking trail. You can enjoy the gorgeous view from this trail and relax. Lake Hollingsworth is famous for its bird sightings.
Lakeland Campgrounds
Camping allows you to step away from modern society and enjoy the wilderness and provincial parks full of amenities. Campgrounds in Lakeland are about as close you can get to the most incredible places on earth. Some of the top campgrounds in the area include Scanlan RV & Golf Resort, Saddle Creek Campground, Woodall's Mobile Home Village, and Cypress Campground & RV Park.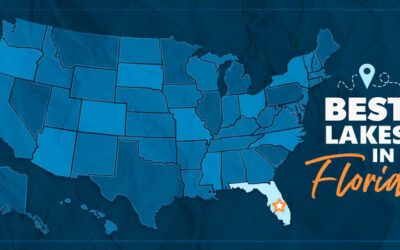 Ranked #1 Best Lakes in Florida BASSMASTER >> Rodman Reservoirs' reputation as one of the best lakes in Florida stood out in the nation by received another boost on...
read more
Questions? Feel free to call us, Email us or use the chat us to speak to one of our specialists.
Questions? Feel free to call us, Email us or use the chat us to speak to one of our specialists.
Questions? Feel free to call us, Email us or use the chat us to speak to one of our specialists.
What are you waiting for?
We also have great deals available fishing in Lakeland Fl the following cities that match your search criteria.