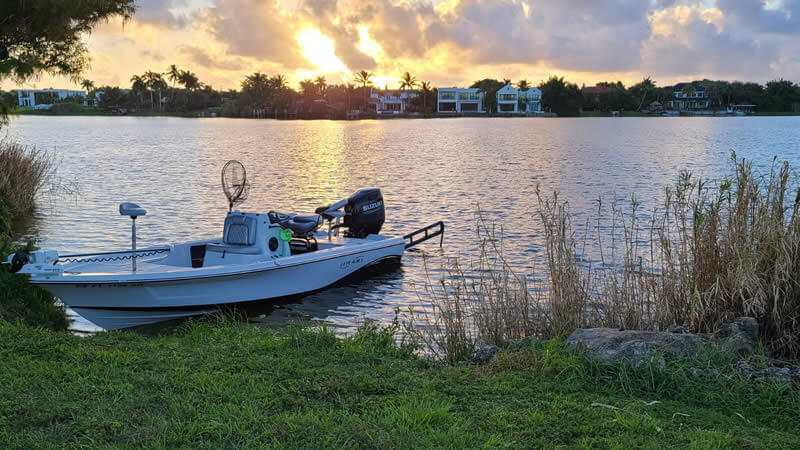 Instant Confirmation
No Waiting - Get an instant online confirmation that your trip is scheduled!
Angler's Top Choice
Our Captains are NOT available anywhere else, only Top Choice Guides work here!
FREE Cancellation
Canceled due to bad weather or bad health? We'll help reschedule or refund.
USCG Credentials

This captain has successfully passed an enhanced check by US CoastGuard and is Bass Online verified legal
Child Friendly

We look forward to the opportunity to teach children to fish. We carry all of the appropriate safety gear and ensure that our boats are a clean and safe environment for children all ages.
Disability FriendlyProvides Fishing Access for Anglers with Disabilities. Select an area below to book you next trip!
Capt Wayne Fellows is a full-time fishing guide in West Palm Beach, Florida. Based in South Florida, Capt Wayne has many options to offer you, including freshwater and saltwater. He is a native Floridian and has always been involved in the South Florida fishing industry.
He may be your guy if you're itching to experience some great South Florida fishing. Experienced, superior boat and most adequate equipment money can buy. You can't & won't go wrong, specializing in largemouth Bass, Peacock bass, Snakehead, Clown knife fish, and Sunshine bass; you choose to use live bait or artificial baits.
Enjoy a comfortable high-end ride aboard a spacious 23-foot Blue Wave powered by a 300 HP Suzuki engine for more security and speed. Its navigational electronics include a GPS, a fish finder, and a VHF radio. There are custom fishing seats to make sure you have the most relaxing day out on the water. As well as that, the boat, an ice-box, additional cooler for any extras you which to bring. We can accommodate up to five guests who are welcome aboard.
Capt Wayne likes to start just before sunrise but is open and flexible with your schedule. The boat, fuel, cooler, ice, bottled water, and all tackle & equipment are necessary for fishing are included. The trip ends when you're ready; having a great time, let's continue.
Capt Wayne is knowledgeable in light tackle & fly fishing on all area lakes and canal systems. He frequently fishes the Florida Everglades, Lake Ida, Lake Osborne, Lake Oconee, and Lake Okeechobee. Kids, pets, and the disabled are more than welcome to join his adventures.
He loves to share my passion and knowledge with you while putting us on fish. Living and fishing in the areas allow me to have a superior lake experience.
Species Capt Wayne catches
Fishing Chairs
GPS & Fishfinder
Life Jackets
Catch and Release Allowed
Cooler, Ice, Bottled Water
Boat Specs: 23+ ft
Boat Capacity: 5 People
All Fishing Equipment
Boat & Fuel
Photos
Light Tackle
Heavy Tackle
Livebait
Fly Fishing
Artificial Lures
Spinning Rods
Baitcasting Rods
Left & Right Handed
Fly Rods (request only)
Braid & Mono Line
Capt Wayne's Fishing Options – Book Online
WHAT CUSTOMERS ARE SAYING ABOUT CAPT WAYNE
Fishing Lake Ida
★★★★★
"
Had a great time fishing Lake Ida with Capt. Fellows. He knows his stuff. I want to return and fish saltwater with him next spring. PS : If you have white legs be sure to apply plenty of quality sunscreen!!
"
Awesome fishing trip
★★★★★
"
My brother and I booked a half day afternoon trip with Captain Wayne Fellows. When we arrived at our fishing destination, put our lines in the water and immediately were on fish. Captain Wayne was a great guide, very knowledgeable and very easy to talk to. I highly recommend Captain Wayne and will definitely use him in the future.
"
Awesome
★★★★★
"
Captain Wayne took my brother and I out for an afternoon fishing trip. Captain Wayne was great at putting on fish, he is very knowledgeable and easy to talk with. I can't say enough about him. I highly recommend him and will use him again.
"
Great trip
★★★★★
"
On Feb 8 2023 we went on a 6 hour guided trip on Lake Ida Florida, overall the trip was excellent. We are experienced fishers and the trip was fun, organized and captain got us on some fish -Largemouth and Peacock bass. Captain was Wayne Fellowes and he was excellent, got us all over the lake and gave us great information that will help our fishing in the future. Highly recommend IOutdoors for a trip whether you have no experience or a lot of fishing experience.
"
Excellent guide!
★★★★★
"
Absolutely a wonderful person and fishing guide! Fish on within 5 minutes and good numbers and quality after 3 days of cold weather! Great conversation and hospitality! Book a trip with Captain Wayne and you will love it! Thank you Captain Wayne! I will see you next year!
"
Dec Fishing Trip
★★★★★
"
Gustavo W. highly recommends Florida Everglades Charters with Capt Wayne
"
CLICK HERE TO WRITE CAPT WAYNE A REVIEW
Current Captain Wayne Fishing Reports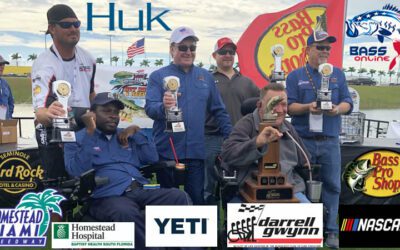 NASCAR Charity Fishing Tournament Friday, Nov. 15th was the 16th annual Hot Rods & Reels Charity Fishing Tournament...
read more
What are you waiting for?
Other Nearby Local Experts