Captain Rating:
Top Rated Captains - Rated by REAL customer reviews, click to read
Instant Confirmation
No Waiting - Get an instant online confirmation that your trip is scheduled!
Angler's Top Choice
Our Captains are NOT available anywhere else, only Top Choice Guides work here!
FREE Cancellation
Canceled due to bad weather or bad health? We'll help reschedule or refund.
USCG Credentials

This captain has successfully passed an enhanced check by US CoastGuard and is Bass Online verified legal
Child Friendly

We look forward to the opportunity to teach children to fish. We carry all of the appropriate safety gear and ensure that our boats are a clean and safe environment for children all ages.
Disability FriendlyProvides Fishing Access for Anglers with Disabilities. Select an area below to book you next trip!
About Capt Kirk Osborne It all started in 1969 when my father started taking us to the Everglades to go fishing. First, it was a small panfish, but then one of my best memories.
When it's time to book a trip with Capt Kirk, know he has been running charters for many years and does everything to make sure you have a great time. If you wish to enjoy the wildlife and sounds of nature, a trip with Capt. Kirk will hit all the right buttons. This multi-talented captain has participated in multiple Bass tournaments and enjoys taking the next generation of fishing.
Hop on board his fully Bass Online wrapped 20' Ranger boat that's equipped with a 200 HP Mercury 4-stroke engine. With the help of the fishfinder, as well as the captain's knowledge of the area, you'll quickly get to where the fish are. Once located, turn on the wireless trolling motor to get on top of them. Before you know it, you'll be catching fish.
The stars of every trip are peacock bass, snakehead, clown knife fish, and largemouth bass that come to play. Capt. Kirk is confident you'll catch fish during his trip, he is backed by Bass Online's industry-leading "no fish, no pay" policy.
Included in the price of the trip are top-quality rods and reels. The captain will provide artificial bait that all the South Florida bass go crazy for. If required, you can purchase live bait before the trip as well and Capt Kirk will discuss that with you beforehand.
Everyone over the age of 16 will need to buy a fishing license before the trip begins. These can be purchased over the phone. Feel free to bring a small cooler of food and drinks along and the captain will provide ice and water.
Have a camera ready – you're likely to see gators and numerous species of birds. Pack sunscreen, insect repellant, sunglasses, and a hat, and you're ready to fish!
Book a trip today with Capt Kirk for an unforgettable day in the canals or Everglades. You're sure to come back time and time again.
Species Capt Kirk Catches
Fishing Chairs
GPS & Fishfinder
Life Jackets
Catch and Release Allowed
Cooler, Ice, Bottled Water
Boat Specs: 20+ ft
Boat Capacity: 4 People
All Fishing Equipment
Boat & Fuel
Photos
Light Tackle
Heavy Tackle
Livebait
Spinning Rods
Baitcasting Rods
Left & Right Handed
Fly Rods (request only)
Braid & Mono Line
Capt Kirk's Fishing Options – Book Online
WHAT CUSTOMERS ARE SAYING ABOUT CAPT KIRK
★★★★★
"
Captain kirk was amazing. He really knows his stuff. Just about every place he told us to cast we had a fish. He was very knowledgeable about the area to. I highly recommend him.
"
Wonderful Trip
★★★★★
"
We fished 2 days last weekend with Captain Kirk Osborne and Captain Bill Bouliek. They both worked hard to find and put us on aggressive peacocks and Oscar's. This was our second trip to fish the Everglades and local Lake Ida. We will be back again next year.
"
3/4 Day of Fishing
★★★★★
"
Great trip with a lot of action. Capt'n know how to catch them for sure. We were able to catch Peacock, Oscar, Gar and one Crappie. Lots of fun for our teenagers that can't sit still for long!
"
CLICK HERE TO WRITE CAPT KIRK A REVIEW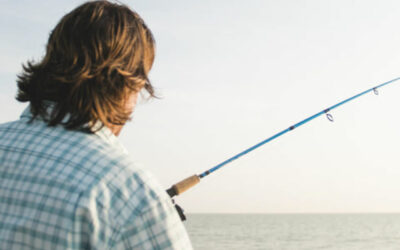 Are you the type of angler that is always searching for a new fishing adventure? Look no further than Lake...
read more
What are you waiting for?
Other Nearby Local Experts