Captain Rating:
Top Rated Captains - Rated by REAL customer reviews, click to read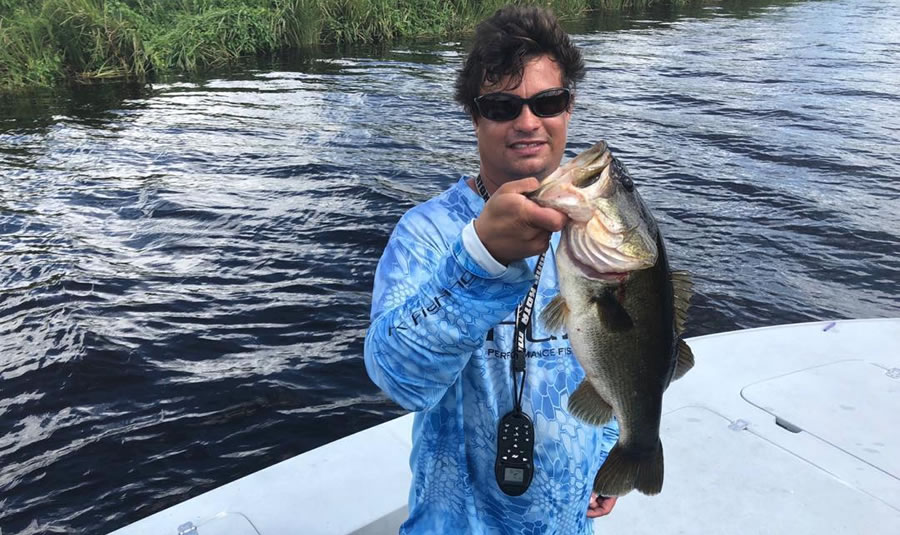 Instant Confirmation
No Waiting - Get an instant online confirmation that your trip is scheduled!
Angler's Top Choice
Our Captains are NOT available anywhere else, only Top Choice Guides work here!
FREE Cancellation
Canceled due to bad weather or bad health? We'll help reschedule or refund.
USCG Credentials

This captain has successfully passed an enhanced check by US CoastGuard and is Bass Online verified legal
Child Friendly

We look forward to the opportunity to teach children to fish. We carry all of the appropriate safety gear and ensure that our boats are a clean and safe environment for children all ages.
Disability FriendlyProvides Fishing Access for Anglers with Disabilities. Select an area below to book you next trip!
Capt Tim Nichols started guiding in 2005 when his love for the Everglades and Peacock bass became so much that he needed to share his passion. Capt Tim is one of the most versus captains, fishing all types of panfish, like Oscars, Bluegill, Mayan Cichlid, and more. And, of course, it runs daily in the Everglades, hunting peacock bass, largemouth bass, and snakehead.
When booking a trip with Capt Tim, know he has been running charters for many years and does everything to ensure you have a great time. Suppose you wish to enjoy the wildlife and sounds of nature, a trip with Capt. Tim will hit all the right buttons. This multi-talented captain has participated in multiple bass tournaments and enjoys taking the next generation of fishing.
Hop on board his fully rigged 22′ Sterling flats boat that's equipped with a 250 HP Mercury, which provides the horsepower and a large platform for up to 4 people. With the help of the fishfinder and the captain's knowledge of the area, you'll quickly get to where the fish are. Once located, turn on the wireless trolling motor to get on top of them. Before you know it, you'll be catching fish.
The stars of every trip are peacock bass, snakehead, clown knife fish, and largemouth bass that come to play. Capt. Tim is confident you'll catch fish during his trip, and he is backed by Bass Online industry-leading "no fish, no pay" policy.
Included in the price of the trip are top-quality rods and reels. The captain will provide artificial bait that all the South Florida bass go crazy for. If required, you can purchase live bait before the trip as well, and Capt Tim will discuss that with you beforehand.
Everyone over the age of 16 will need to buy a fishing license before the trip begins. These can be purchased over the phone. Feel free to bring a small cooler of food and drinks along, and the captain will provide ice and water.
Have a camera ready – you're likely to see gators and numerous species of birds. Pack sunscreen, insect repellant, sunglasses, and a hat; you're ready to fish!
Book a trip today with Capt Tim for an unforgettable day in the canals or Everglades. You're sure to come back time and time again.
Capt Tim's Fishing Options – Book Online
WHAT CUSTOMERS ARE SAYING ABOUT CAPT TIM
Peacock bass fishing
★★★★★
"
Tim put us on the fish! He was extremely courteous and very knowledgeable about the areas we fished. Highly recommend him
"
Outstanding day of fishing
★★★★★
"
We fished with Captain Tim Nichols on 4/20/22 in the Everglades. He put us on fish right away. I wanted to catch Peacock Bass and he did not disappoint. Terrific guide!
"
Had a great day
★★★★★
"
Had a great day on the water and caught a mixed bag of fish! Fast fun fishing with knowledgeable guides! Great for kids, and experienced anglers alike
"
CLICK HERE TO WRITE CAPT TIM A REVIEW
Current Local Fishing Reports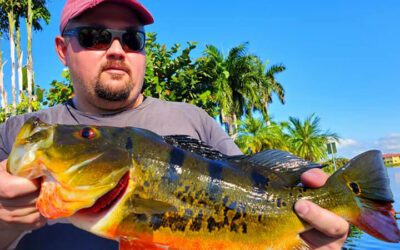 December Lake Ida Fishing Trips It's December in Florida and the weather is absolutely fantastic. Cool crisp mornings...
read more
What are you waiting for?
Other Nearby Local Experts