Captain Rating:
Top Rated Captains - Rated by REAL customer reviews, click to read
Instant Confirmation
No Waiting - Get an instant online confirmation that your trip is scheduled!
Angler's Top Choice
Our Captains are NOT available anywhere else, only Top Choice Guides work here!
FREE Cancellation
Canceled due to bad weather or bad health? We'll help reschedule or refund.
USCG Credentials

This captain has successfully passed an enhanced check by US CoastGuard and is Bass Online verified legal
Child Friendly

We look forward to the opportunity to teach children to fish. We carry all of the appropriate safety gear and ensure that our boats are a clean and safe environment for children all ages.
Disability FriendlyProvides Fishing Access for Anglers with Disabilities. Select an area below to book you next trip!
Capt John Larsen is a full-time fishing guide in South Florida. Nothing compares to relaxing urban lake fishing in Southeast Florida. To get your slice of paradise, take a trip with Capt John. Join Capt. John on Lake Osborn, Lake Ida, Lake Okeechobee, or saltwater inshore fishing for a few hours and enjoy what these waters have to offer.
In freshwater, you will be spending your day out on a lake battling huge largemouth bass, peacock bass, or clown knife fish. This area is known for having some of the greatest bass fishing scenes in the state, so it's a perfect opportunity to polish your fishing technique.
Hop aboard a 22' Sterling boat that's been newly built in 2020. She features the latest Garmin navigational electronics and she's powered by a 250 HP Mercury 4-stroke engine. The boat has plenty of fishing space for 4 guests and also features a live bait tank, a cooler, and several fishing chairs.
Capt John Larsen will supply you with professional tournament equipment, including rods, reels, and lures. This equipment is great for light tackle fishing, but if you're planning to catch fish on a fly, please bring your own.
Capt John also grew up in the Jupiter area and is very, very proficient in the area inshore fishing, especially the local snook.
You only need to purchase your fishing license and prepare some snacks and drinks of your choice. Don't forget your sun protection to avoid getting sunburned.
Capt John offers incredible trips for trophy bass and summer trips for big snook, with a Captain who's always ready to take you to your next catch. Welcome aboard!
Species Capt John catches
Fishing Chairs
GPS & Fishfinder
Life Jackets
Catch and Release Allowed
Cooler, Ice, Bottled Water
Boat Specs: 22+ ft
Boat Capacity: 4 People
All Fishing Equipment
Boat & Fuel
Photos
Light Tackle
Heavy Tackle
Livebait
Artificial Lures
Spinning Rods
Baitcasting Rods
Left & Right Handed
Fly Rods (request only)
Braid & Mono Line
Capt John's Fishing Options – Book Online
WHAT CUSTOMERS ARE SAYING ABOUT CAPT JOHN
John Larsen
★★★★★
"
Fished Lake Osborne with Captain Larsen in April of 23. He certainly knows his stuff. Had a great time and caught plenty of fish. I added 5 new species to my personnel list of fish caught on this trip.
"
Best Peacock Bass Guide hands down
★★★★★
"
I booked an 8 hour peacock bass fishing trip with bass online. They were very informative about the different places they fish. Because we were staying in Pompano beach they recommended I fish Lake Ida. They hooked me up with Capt. John Larsen for my trip. Capt. John reached out to me to finalize things the day before the trip. He asked questions to see what kind of fish I wanted to target. Once I told him that I wanted to mostly catch peacock bass he let me know the fishing style and what we would be doing. He made recommendations for how much live bait we needed and let me know he would have a cooler full of ice and water. We could bring other drinks and food. I showed up at the ramp and Capt. John was all ready to go. We headed to our first place. I am a bass fisherman so he only needed to explain that we needed to skip the bait under the docks and watch the line. My second cast the line jumped and started to move. I reeled down on the fish and set the hook. The fish did not move and it was like setting the hook on a rock. Then the fish just started to dig. Capt. John let me know to keep him away from the pylons and get him into open water. After a brief solid fight Capt. John netted my fish. A 2 1/2 pound peacock bass. We caught over 30 fish that day and I had the best time. Capt. John used my camera and took some shots of me and then I had him fish and took some shots of him. You need to book a trip with Capt. John Larsen he knows his stuff and puts you on the fish!!!
"
Reliable and fun!
★★★★★
"
John was an amazing host! He made our boat ride very fun and his boat was very well kept.. He suggested we meet in the morning instead of in the afternoon because of how hot it can get out for us and the fish. We caught a good amount of fish too! John was also prompt and reliable. If you're looking for a world class top notch service, this is the real deal!
"
Great day fishing!
★★★★★
"
Boat, Captain and fishing was first class! My son, best friend and I recently did a trip with Captain John. Caught over 100 fish and 90 were Peacock Bass! Very enjoyable day had by all. Not only was John knowledgeable, he was a great guy to spend a day fishing with.
"
Captain Larsen
★★★★★
"
Captain Larsen was outstanding, he put us on fish all day. He was patient with us and explained what we were trying to do. Once we took his advice we began putting fish in the boat. I highly recommend Captain Larsen for your south Florida fishing adventure.
"
His passion, knowledge
★★★★★
"
I Had a great experience fishing with Captain John Larsen. His passion, knowledge, and enthusiasm for fishing was contagious. I am an experienced angler, but he offered me tips and taught me new techniques that I will definitely use/apply. I would definitely recommend Captain John Larsen to anyone looking for a great fishing experience.
"
CLICK HERE TO WRITE CAPT JOHN A REVIEW
Current Captain John Fishing Articles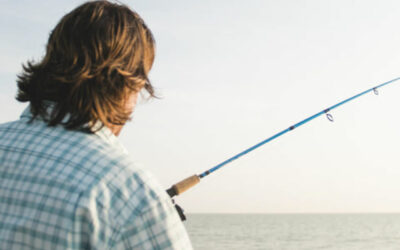 Are you the type of angler that is always searching for a new fishing adventure? Look no further than Lake...
read more
What are you waiting for?
Other Nearby Local Experts