Palm Coast Rating:
Fishing in Palm Coast Rating - Read customer reviews, click to read
About Palm Coast Fishing
Palm Coast is located on the northern Atlantic Coast of Florida, an hour south of Jacksonville and a part of the metropolitan area of Daytona Beach. Palm Coast Fl is conveniently located between St Augustine and Daytona on the East Coast of Florida. Palm Coast has a plethora of waterways to explore, and all regions along the Intracoastal and inland tributaries between St Augustine to Flager Beach make for excellent fishing.
Fishing in Palm Coast provides the perfect area for visitors to meander through marshlands and creeks for a day of relaxation and fishing with a captain. A diversity of sports fishes awaits you with ample coastline for surf fishing. Palm Coast Fl has various lakes, rivers, estuaries, and continental shelves for excellent freshwater and saltwater fishing charters. 
Palm Coast, Fl is very scenic, visitors onboard a Palm Coast fishing charter will likely see some of the remarkable sights and wildlife the area has to offer, such as dolphins, osprey, and manatees. Palm Coast is the most popular beach destination in Flagler County. You will find several historical sites, tropical beaches, and beautiful wildlife.

Instant Confirmation
  Angler's Top Choice
FREE Cancellation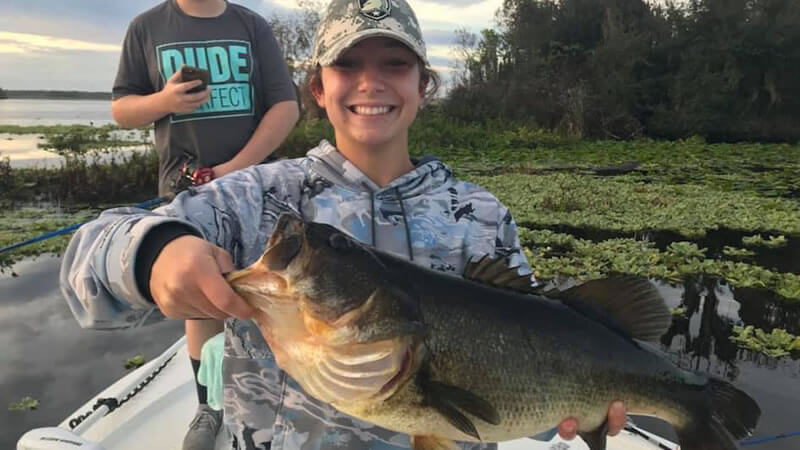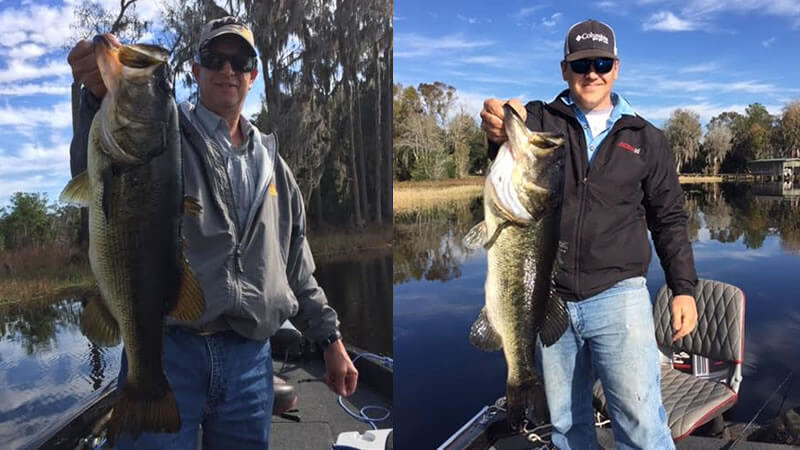 Best Captain!
★★★★★
"
Devan was a great captain. Flexible with time due to chilly weather and patient beyond belief! Took us to several locations and was very knowledgeable of the area. I would 100% book him again?
"
CLICK HERE TO WRITE A PALM COAST REVIEW
Saltwater Fishing
Inshore Fishing
When you fish in Palm Coast, you will find some of the most beautiful marshes and wetlands. Palm Coast offers a wide range of species to fish. Palm Coast Fishing Charters provides inshore angling contracts for spotted Sea trout, redfish, snook, wallow, black drum, jack crevalle, flounder, sharks, tarpon, and cobia. With the fishing charters, you can experience Flagler Beach, the Matanzas River, and Ormond Beach's magnificence.
The Matanzas River and Ormond Beach's thriving estuary also hold some thriving sport fish, so there is always a spot to go to regardless of the season. One of the best parts about Palm coast inshore fishing charters is that there are always spots protected from the strong winds present once in a while.
There are a few state parks and protected land that surround the waterways. So, it is common for visitors to see all types of wildlife while on the water, such as a bald eagles, sea turtles, manatees, and porpoises. Palm Coast is home to some of the most productive waters in the state, and the town's sections along the Intracoastal Waterway are perfect for inshore trips. Anglers on a Palm Coast fishing charter inshore can reach the best spots within minutes of leaving the dock.
Inshore Seasons
Palm Coast fishing trips along the coast are excellent all year, with much resident fish around throughout all the seasons, but there are some times when a particular species may be most abundant or active.
Winter is the best time for sight-casting in the backcountry waters, especially for redfish, while the waters here are extra clear. Spring is prime time for almost every popular inshore fish because of the excellent weather. While inshore fishing in Palm Coast, Fl, in the Spring, expect to catch Redfish, Spotted Sea trout, Jack Crevalle, Black Drum, Flounder, and Tarpon. Palm Coast fishing trips in the Summer have some excellent tarpon action.
In Fall, the waters continue to clear back up, creating perfect sight-casting conditions for redfish and other species.
Offshore Fishing
Offshore, deep-sea fishing is more than 9 miles from the coastline. Deep-sea fishing charters are often more than 20 or 30 miles out in waters hundreds to thousands of feet deep. Palm Coast, Fl, has the luxury of the nearby continental shelf, which is rich in sea life and holds thrilling fishing action relatively close to shore.
The most popular targeted fish on Palm Coast fishing trips offshore are Marlin, Tuna, Mahi Mahi, and Sailfish. On nearshore fishing charters, anglers will catch Grouper, Kingfish, and Snapper along the reefs. It is always a good time for an offshore Palm Coast fishing trip, with different seasons offering something unique.
Offshore Seasons
The Winter months are best for reef fishing, especially for Wahoo and Kingfish, as well as Blackfin Tuna fishing offshore. Palm Coast fishing trips in Spring are best for Mahi Mahi and Blue Marlin in the offshore waters. The Summer is best for Marlin, especially in June. The sailfish, Mahi Mahi, and Amberjack are also prevalent offshore in the Summer. Fall is excellent for the billfish.
Freshwater Fishing
Palm Coast Fl is nearby some of the country's best Florida bass fishing locations, offering excellent largemouth bass fishing action throughout the year. The top bass fisheries for Palm Coast charters are Crescent lake, St Johns River, and Lake George. Crescent lake is a 15,960-acre scenic lake and tributary to the St Johns River.
Lake George and St Johns are the most popular fisheries for Palm Coast fishing trips when hunting trophy largemouth bass. Lake George is connected to the legendary St John's and contributes to why North Florida is known for its large trophy bass. St. Johns and Lake George are the top spots to catch a bass of a lifetime. Aside from the fantastic bass fishing done in these waters, they are also abundant in popular panfish like crappies and Bluegill.
Bass Fishing Seasons
Florida bass fishing is excellent year-round, with the top fishing seasons for trophies being during the spawn, which goes from late November through May. The peak months for North Florida bass fishing are February through April. Palm Coast fishing trips for crappie are best in January and February. Charters for bluegill are best from April through July.
Top Targeted Fish Species
Fishing Charters In Palm Coast Florida
All Palm Coast fishing charters are guided by an experienced licensed captain who will have quality gear, tackle, and knowledge of the fishery, taking you straight to the best spots. Fishing Charters provide a guided visit that will give you the whole experience of this incredibly wonderful region. Inshore and freshwater Palm Coast fishing trips are usually best for kids.
Nonresidents over 16 going on freshwater fishing charters and residents between 16 and 65 require a fishing license in Florida. A fishing license is not needed for saltwater trips, as the captain covers you.
Meet the team of Palm Coast Fishing Guides, we know the best spots, baits, and techniques to give you the greatest fishing experience in the Palm Coast area.
Fishing License Requirements on Fishing Charters
When fishing in Palm Coast you don't need to purchase a fishing license for saltwater fishing charters as the captain's license covers you. This goes for both inshore and offshore fishing charters. For freshwater fishing charters, all non-residents over age 16 need a freshwater license, and residents between 16 and 65 need a freshwater license.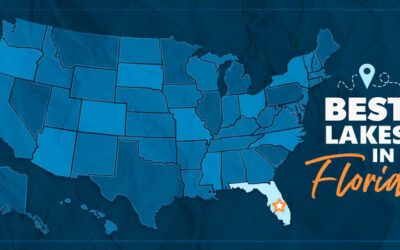 Ranked #1 Best Lakes in Florida BASSMASTER >> Rodman Reservoirs' reputation as one of the best lakes in Florida stood out in the nation by received another boost on...
read more
Fishing Piers In Palm Coast
Fishing in Palm Coast provides access to great piers that will get you closer to the more productive and deeper coastal water along inlets and beaches. The melodic wave, salty breezes, and scenic angling deliver a great ambient appeal to add to this. Pier fishing can be a laid-back and straightforward experience. Flagler Beach Fishing Pier, Waterfront Park, and Herschel King are famous public piers.
No matter where you are, find the best fishing spot near you and just go; it's best to carry at least two general-purpose outfits, a rod and matching reel that is light enough to cast and retrieve lures, and a medium-heavy action combo that can manage rougher water and bigger fish.
Palm Coast Fl Things To Do
Moody Homestead Park
Located on Bunnell's Briarwood Drive, Moody Homestead Park is a premier historical destination on the Palm Coast. This spot is relatively small, picturesque, and quaint. The park is home to several oak trees, many more than 400 years old. There are not many amenities, but that makes it alluring since it doesn't draw crowds, making it the ideal place to relax.
Graham Swamp Preserve
The Graham Swamp covers an area of more than 3000 acres. It protects wilderness, but much of it is open to public viewing. The park is mainly known for its 7-mile long mountain bike trail and has been called The Swamp. You will find manmade and natural obstacles that make the trail challenging and beautiful. The swamp preserve supports an extensive range of animal and plant species.
If you love wildlife photography or are a naturalist, you will love it. Hiking, fishing, and cycling are popular activities here.
River to Sea Preserve
Even though Florida is known for its coastline and beautiful beaches, it is also home to an extensive range of lakes and rivers. River to Sea Preserve is co-owned by two local municipalities and covers 100 acres. This preserve, located between the Atlantic Ocean and the Matanzas River, is a critical habitat and features an Ocean Broadwalk, public beach access, and many other recreational activities. 
Tomoka Marsh State Aquatic Preserve
The Tomoka Marsh State Aquatic Preserve covers 400 acres of estuary and river environment and is one of the essential manatee habitats in Florida. You will find several outdoor recreation options at the preserve, such as fishing in Palm Coast, kayaking, and boating. There are many public ramps for visitors looking to launch their boats and do some fishing or cruising.
Questions? Feel free to call us, Email us or use the chat us to speak to one of our specialists.
Questions? Feel free to call us, Email us or use the chat us to speak to one of our specialists.
Questions? Feel free to call us, Email us or use the chat us to speak to one of our specialists.
What are you waiting for?
Nearby Fishing in Palm Coast Destinations
We also have great deals available when fishing in Palm Coast and in the following cities that match your search criteria.