Palatka Rating:
Fishing in Palatka Rating - Read customer reviews, click to read
Fishing in Palatka, Fl
Palatka is a historic city in North Florida that showcases its past proudly. At Palatka City, you will experience the old Florida charm and the famous Florida fishing. The area is trendy for local festivals, such as the Bostwick Blueberry Festival or Blue Crab Festival. You can also go canoeing, camping, and kayaking the eight blueway trails of the area. In Palatka, Fl, the weather ranges from 60 to 92 degrees.
Palatka is located in North Florida and is known for some of the best trophy largemouth bass fishing in the state, its most famous largemouth bass fisheries being the St Johns River and Rodman Reservoir. This area offers top-notched Florida fishing.
Florida Fishing in the North
Palatka is centrally located in North Florida and is home to the best trophy bass fishing charters in Florida. The Palatka area is conveniently located on the Atlantic coast for saltwater fishing charters. Palatka has several fishing spots if you are looking for a trophy largemouth bass, panfish, or saltwater species. This area lives up to the high expectations Florida fishing has gotten.
The most known areas for freshwater fishing include the legendary Rodman Reservoir and St. Johns River. Palm Coast and St Augustine offer some of the best saltwater fishing near Palatka. This area attracts anglers of all kinds, whether bait fishing, spin fishing, or fly fishing.

Instant Confirmation
  Angler's Top Choice
FREE Cancellation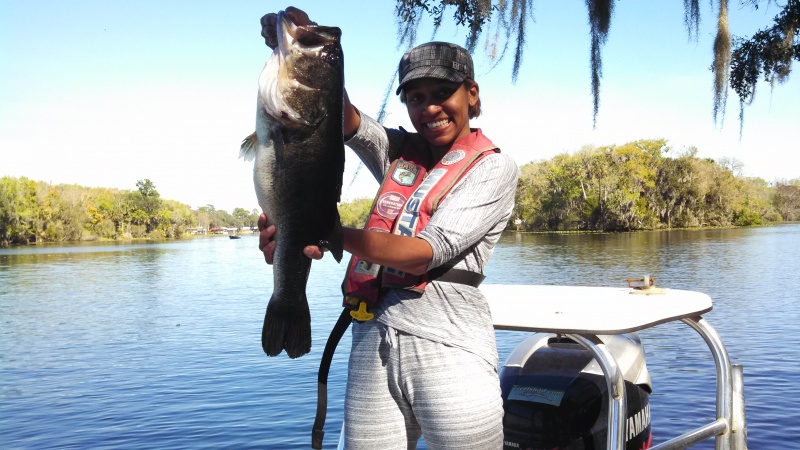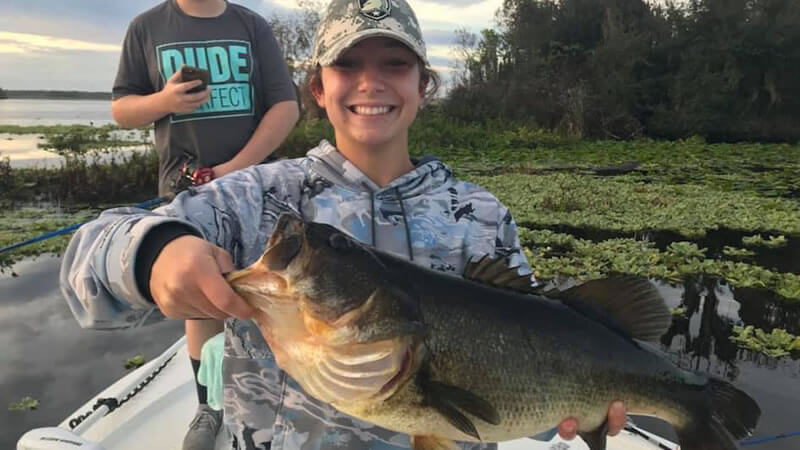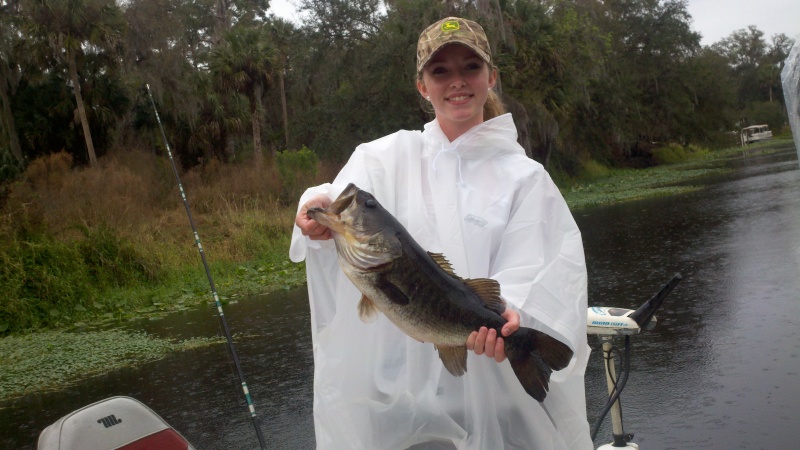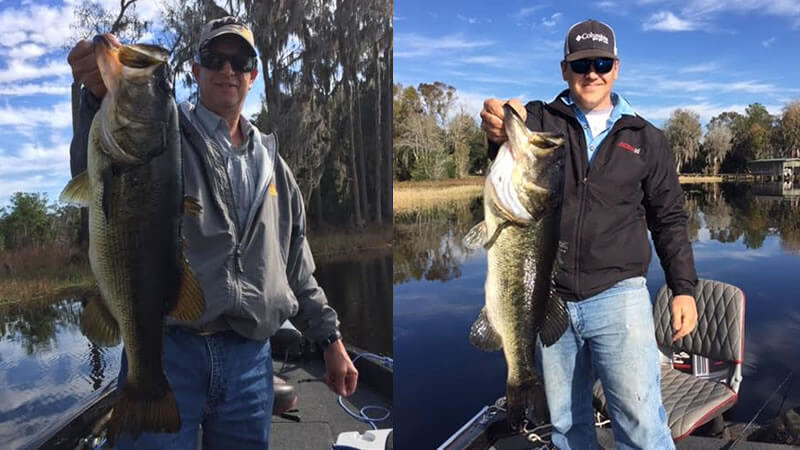 Fishing in Palatka Reviews
Had a blast on Rodman
★★★★★
"
My son and I fished with Capt Scott on Rodman. And had a blast. Great fishing!! Capt Scott was very personable and knowledgeable about the area and the fishing. He is great at explaining the details of how to catch fish. Great times!!! Thanks Capt.Scott
"
Hello "Mr. BIG!"....TIMES TWO!!
★★★★★
"
This was my 3rd and 4th charter with Captain Ken, however, this was my 1st two-day, back-to-back charter. What made this charter extra special is taking my grandson, (that flew in from Virginia,) and introducing him to Bass Fishing. As usual, Captain Ken put us on the bite right away. Jason, (my grandson) stayed busy once he understood the guidance from Ken and began landing good numbers unassisted in the 3–5-pound range. Then he latched into a lunker that weighed in at 9lbs. 3ozs! (My personal best is 8lbs. 1oz.) We fished from 0700 until 1300 and called it a day. Returned the next day and picked up where we left off with one notable exception. Jason landed an 11lbs. 3oz "Behemoth!" To say we were overjoyed with the charter is an understatement. My grandson will be spoiled for life because this kind of success isn't normal for a novice fisherman; it is however standard operating procedure for our guide, Captain Ken Walker. As stated in my previous review, Ken Walker is the "MAN" and I cannot recommend him highly enough! (This is where I drop the microphone!)
"
Fun
★★★★★
"
Capt Scott is enjoyable to fish with, and is patient. He takes time to coach without making you feel like you failed.
"
CLICK HERE TO WRITE A PALATKA REVIEW
Best freshwater fishing locations near Palatka
St. Johns River runs right through Palatka in Central Florida and is a great bass fishing destination. Traveling inland, you can explore the Rodman Reservoir, a trophy bass factory known for its giants. Another fantastic fisher is Lake George, which is the second largest lake you will find in Florida. Only a few miles away are Orange Lake and Lake Santa Fe. These waters are launch sites for some of the state's most productive bass fishing charters. These fisheries are abundant in fish and wildlife, making them all ideal destinations for families.
The St. Johns River is the longest in Florida at 310 miles long. The St. Johns River is unique as it flows north. Its large size has it going through or border twelve counties. It's almost 3 miles wide at its largest point, and the narrowest point is two miles in the headwaters marsh of Indian River County. Bluegill, crappie, bowfin, and Sunshine bass, to name a few, all fill the famous St. Johns River. 
Roadman Reservoir comprises 15 miles of water covering 9,500 acres and is home to one of the best bass fishing in North Florida. When you explore Rodman Reservoir, you can expect to grab Florida trophy largemouth bass throughout the trip. Its annual drawdown is also known to protect the reservoir's ecosystem, which keeps the fish thriving.
Santa Fe Lake is located in northeastern Alachua County in Florida. Its endless stretch of water offers a sanctuary of Florida largemouth bass fishing. As you travel further south, you will know that Lake Santa Fe is the Santa Fe River's headwaters that empty into the Suwannee River. 
This is a picturesque lake situated inside Lake Clark National Park. Its glacial-fed water has a turquoise hue that appears like the Kenai. Crescent River and Crescent Lake support many salmon runs and a healthy Dolly Varden and lake trout population. 
Lake George is another lake filled with various fishes like bluegill, crappie, shellcracker, striped bass, and bowfin. The health and population of fish in this lake are excellent. The average depth of Lake George is less than 8 feet deep.
Top Targeted Fish Species
North Florida Largemouth Bass
The cooler water temperatures, deeper water, current, and flow all provoke the largemouth bass to grow large in North Central Florida. These gamefish are biting all year in North Florida, but the best time for bass fishing is during the spawn, beginning in late November through May. The prime largemouth bass fishing months are generally January through April.
The summer north Florida fishing experience
Fishing in north Florida during the summer is just as good and productive as any other time. Still, experts suggest going early or later in the afternoon when the sun isn't at its hottest. These hard-fighting trophy largemouth bass are the staple of North Florida freshwater fishing.
Crappie Fishing in Palatka – St Johns River
Florida is number one in the top 10 states for crappie fishing. Crappies are in almost all of North Florida's freshwater fisheries, but the St Johns River is one of the best spots within the state to catch them. Crappie can be caught here year-round, but the best months are January, February, April, and November. The less productive months are March, May-October, and December.
Tips for catching crappie
Look for woody covers and other structures that crappie are attracted to at any time of the year. The most productive way to catch crappie is by jigging or using live bait such as minnows, worms, and insects. Crappie tends to live in specific parts of the water, and with these fisheries being as big as they are, it takes experts in the area to find them sometimes. The St. Johns River is the largest river in Florida, so deciding to partake in fishing charters when experiencing this mighty river is a good idea.
Local St Johns River Fishing Guides
Meet the team of
St Johns River Fishing Guides
, we know the best spots, baits, and techniques to give you the greatest fishing experience in Palatka area.
Hiring a local expert: Palatka fishing charters
It is common to catch six to nine-plus-pound largemouth bass when fishing in any of the lakes in the Palatka area of North Florida. But most of these fisheries are very large, so navigating through them can be difficult if you aren't familiar with the site or don't know what to look for. Anglers can spend days and hours trying to find fish in these waters.
Our local experts have years of experience, allowing you to get on the fish immediately. On most trips, the action stays constant from the first cast to the last. Your guide can take you to the areas that hold whichever species you want to target, whether bass, crappie, etc. Hiring local experts will save you guessing time and take you straight to all the best spots near me.
Charter Details
Fishing charters are the best way to improve your angling skills, learn the area's fishing habits while taking in the area's natural beauty, and experience the best of the fishery in the shortest time.
Our professional North Florida guides are experts who cover all the best waters in the Palatka area, from Florida river fishing trips in the St Johns River to Rodman Reservoir, Lake George, Crescent Lake, and more. Bass fishing charters are great for avid fishermen, beginners, solo trips, or family activities. Remember, even using a fishing guide in freshwater is still required to purchase a resident or non resident Florida fishing license.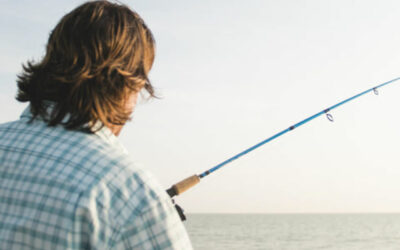 Are you the type of angler that is always searching for a new fishing adventure? Look no further than Lake Guntersville, a renowned fishing destination in the heart of...
read more
Saltwater fishing near Palatka, Fl
Fishing in Palatka Fl, aside from the St. Johns River's saltwater area, Palatka is located close to the east coast of Florida to do some saltwater fishing in the Atlantic. Its closest and best saltwater options include Crescent Beach, Palm Coast, and St Augustine. You can catch redfish, snook, tarpon, spotted sea trout, flounder, cobia, sharks, and more. This area offers both inshore and offshore fishing charters. Inshore fishing is more famous for its vast number of sport fish and beautiful wildlife such as manatees, dolphins, porpoises, sea turtles, deer, boar, and different water foul types.
Closest and best saltwater fishing destinations: 
34 mins to Crescent Beach
40 mins to Palm Coast
45 mins to St Augustine
Things to do in Palatka, Fl
Palatka in North Florida is conveniently located to appease everyone. It contains a rural setting to enjoy many outdoorsy activities. It's close to the beautiful Atlantic beaches and several metropolitan areas that offer art, historical attractions, collegiate sporting events, and the annual fairs festivals. Riverfront Park is a hot spot for anybody looking to fish from shore or launch a boat. There is also a playground for kids, scenic views, and walking paths.
State parks:
Ravine Gardens State Park, Mike Roess Gold Head Branch State Park, Blue Springs State Park
Festivals: 
Florida Azalea Festival, Blue Crab Festival
Historical: 
Bronson-Mulholland House, The Lightner Museum, Castillo de San Marcos, Florida Museum of Natural History, David Browning Rail Museum
Wildlife: 
Carson Springs Wildlife Conservations Foundation, Rice Creek Conservation Area
Food & Drinks: 
Uncork & Unwind Craft Beer and Wine Lounge, Old City St. Augustine
Activities: 
Palatka Golf Club, HogWaller Mud Bog & ATV
Boat rental: 
Castaways on the River, McGhee's Boat Rental
Questions? Feel free to call us, Email us or use the chat us to speak to one of our specialists.
Questions? Feel free to call us, Email us or use the chat us to speak to one of our specialists.
Questions? Feel free to call us, Email us or use the chat us to speak to one of our specialists.
What are you waiting for?
Nearby Destinations after Fishing in Palatka Fl
We also have great deals available in the following cities that match your search criteria.