Harris Chain of Lakes Fishing Update
The Harris Chain of Lakes is still open for fishing. We are open but are not urging anglers to embark on our fishing trips. We just wanted to share some of the recent catches from our customers. The bass fishing has been fantastic across the whole chain. As we still urge everyone to take precautions, getting in the outdoors can be a good way to keep your sanity. This Harris Chain fishing update can help put a smile on your face!
Utilize this time to learn more about the local lakes and plan your next outdoor adventure when social interactions are allowed again. We hope you enjoy this fishing update with our local experts and professional fishing guides.
Fishing with Captain Gino Losi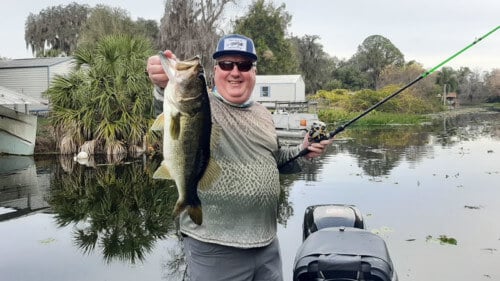 One of the most exciting ways to catch bass here in Florida is sight-fishing. Spotting a fish in shallow water and pitching bait to them, watching them eat, and then setting the hook is a thrill you will never forget. Never worry, all fish are handled properly and released quickly after a photo.
"It was awesome to get the chance to explore the Harris Chain of Lakes with Alex and his son. Leesburg, Florida is a wonderful destination to land some giant largemouth bass. Each trip can be so uniquely different as you can get the opportunity to fish a variety of different lakes.
Alex and his son spent their day on the water at Lake Griffin. It has been a productive lake this time of year. We started out fishing in the canals and catching bass on beds. Once the day warmed up, we moved to some offshore structure.
The bass were in both pre and post-spawn patterns. Targeting fish in deep water hydrilla was a blast for these guys. When it comes to fishing offshore grass, catching bass on lipless crankbaits is the most effective pattern. Slow move the bait through the grass and hold on as you rip that bait through the grass.
Alex and his son had an absolute blast catching over 30 largemouth bass on their fishing trip. Breezy and sunny conditions promoted a strong bite they surely capitalized on. Tight lines until next time!"
Second trip of this update: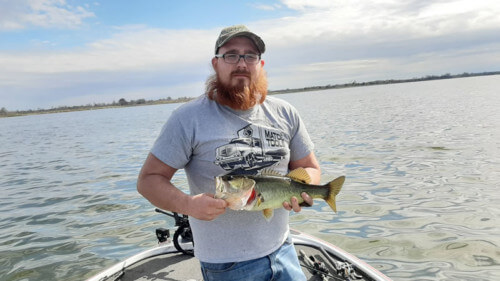 "The Harris Chain continues to be a great place to catch large numbers of bass all trip long. It was fun to fish with Adam and his good friend. While they were here in North Central Florida, the Harris Chain always intrigued them. It showed them a great time with plenty of action with artificial lures.
Just like the last trip, the fish were pre and post-spawning patterns. We focused mainly on the fish in post-spawn patterns. Adam and his friend enjoyed catching fish on the mouth of the canals on Lake Griffin.
When it comes to fishing these areas, you can target bass either with a slow presentation or moving. Most of the bites came yet again from a lipless crankbait. The Harris Chain is notorious for its offshore structure and we explore it as the day heated up.
It was awesome to see Adam and his good friend double up on several occasions. Most of the fish caught were in the 1-2 pound range with some quality mixed in. They caught over 30 fish on this trip and are looking forward to coming back soon to cash in on some bigger bass!" – Captain Gino Losi
Explore these waters soon!
We hope you stay safe during this time and hope this update puts a smile on your face. When looking to plan your next adventure, we hope you keep us in mind. Fishing is what we love to do and we want to share that with you once we can. I hope to see you on the water soon and you enjoyed this Harris Chain fishing update!