Located in Erie County, Fairview, PA, is situated on the southern shore of Lake Erie and is one of the original 16 townships settled in 1797. The originality of this name was derived from the expletive of a businessman known as Colonel Thomas Forster. Before 1961, a local interchange and Interstate 90 were established in the township, and Fairview Township annexed Fairview municipality in 1998. Above anything else, this city is known for its proximity to some of the best freshwater sport fishing in the country.
Searching Availability...
Fishing
Fairview Township is only minutes from Presque Isle Park, which has some of the best freshwater fishing in the world. Lake Erie fishing is especially prized for its smallmouth bass, walleye, and perch trips. Other popular species caught here include largemouth bass, lake trout, and steelhead. This is a top fishing destination full of the most popular gamefish, attracting anglers from across the globe every year.
The best bass fishing happens when the water starts to warm, making the PA fishing season from late April through August. Be sure to have your Pennsylvania fishing license and all necessary stamps.
Top Targeted Fish Species
Fairview PA Campgrounds
Erie and Fairview, Pennsylvania, are the best places to experience a true outdoor adventure, fishing on Lake Erie and exploring the outdoor wonders while camping. These areas are home to beautiful campgrounds that make you reap the best from your vacation. As you visit the campgrounds near the city of Fairview, you will realize that there are plenty of things to do, and at the end of the day, you will get luxurious accommodation from the surrounding rentals.
Sara's Campground
Sara's Campground is the midpoint between Water World and Presque Isle Park. Therefore, you have an easy drive to either destination for the ultimate adventure.
Sara's Campground has a security gate, outdoor basketball courts, and playgrounds for your children are nearby to ensure that the kids get the high-end level of fun. In addition, the laundry room will save you the headache of dealing with a considerable laundry load after the vacation.
Lampe Marina Campground
The Lampe Marina Campground is situated right on the heart of the lake and in proximity to great attractions like Presque Isle Park, where you will get outstanding views of one of the most extensive beaches in Northcoast.
The camp is well maintained and has useful amenities like a dump station, bathrooms & showers. There is also a long pier that provides excellent opportunities to watch boats, anglers, and birds. The Campground also features a recreational trail and boat ramp to keep you entertained. 
You should note that this Campground is not entirely quiet because it is situated in an industrial area that is close to the harbor entrance.
Great trip
★★★★★
"
I love Fairview, Pennsylvania with all access to Lake Erie. I really do, it's beautiful the only thing I would want to change is the weather.
"
Overall Good Experience
★★★★★
"
I love Fairview so much. When hear a few years ago fishing, I just instantly felt like this was the best place to good. I love the fishing location in terms of vicinity to the lake.
"
CLICK TO WRITE A FAIRVIEW REVIEW
Area Things To Do
Presque Isle State Park
Not only is Presque park home to some of the best fishing in the country, but it also provides endless opportunities for fun with the whole family. Visitors can enjoy kayaking, biking, hiking the nature trails, and more throughout the year. Also, there are still plenty of activities in the winter to experience at this location, such as ice fishing or boating, ice skating, and cross country skiing.
Waldameer Park and Water World
This spot is a family-friendly water park with roller coasters as well. The best part is, it's free to enter.
Splash Lagoon Indoor Water Park Resort
Splash Lagoon is the biggest indoor water park in Pennsylvania, covering 100,000 sq ft, and is open throughout the year. The Indoor park consists of slides, wave pools, rope courses, laser tag, and more.
Erie Zoo
The zoo features 11 uniquely themed gardens and over 400 animals that visitors can explore freely or with ranger-led tours. The Erie zoo also has a train ride and a carousel available.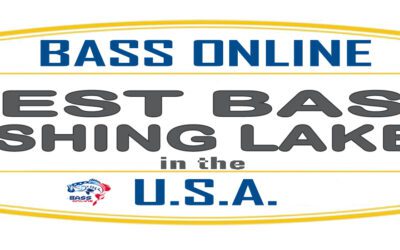 Whether you consider yourself a new angler who is bravely testing the waters into an adventurous hobby or a certified fisher in quest of...
read more
What are you waiting for?
We also have great deals available on the following lakes that match your search criteria.