Lake Rating:
Lake Rating - Read customer reviews of lake, click to read
The Pymatuning Reservoir of western PA is the ideal place to be. It's family-friendly and offers quite a range of activities you'll miss after leaving the site. From fishing to swimming, the feeding of ducks and carp, you cannot help but not forget the beaches that make it the most beautiful place to visit in the state of Pennsylvania.
In reserve, you will find camping grounds and parks where you can engage in many activities, such as biking, enjoying walks, and playing games. 
Also, with modernities such as museums, you can learn something about the history of the people and the reservoir itself. With more than enough to offer, it offers recreation and a wide variety of fishing opportunities. The state also uses Pymatuning lake for power production and flood management.
Its Purpose
The Pymatuning lake primarily conserves waters entering the Pymatuning swamp and regulates the water flow in the Shenango and Beaver rivers. In addition, the Pymatuning lake provides water supply to the Shenango and Beaver valleys and has lessened the damage caused by floods.
Where is Pymatuning Reservoir
Pymatuning lake is in Crawford County, PA, and Ashtabula County, Ohio. This land covering the Ohio, Pennsylvania border was once a giant swamp. Most of Pymatuning lake is incorporated into two Pymatuning state parks, one in Pennsylvania and one in Ohio.
Ohio and Pennsylvania share the reservoir, but Pennsylvania has the most significant share and holds credit by almost 80%. The journey takes nearly 3-5 hours, depending on your location on the Pennsylvania side.
Lake Temperature
Temperatures in Pymatuning lake are usually around 49 degrees but constantly change depending on the various seasons or weather conditions.
The high temperatures in the summer cause the Pymatuning lake fish to come above or near the water surface to cool off, and you should make a good catch here. In addition, anglers use this opportunity to capture species like crappies and bluegill from the reservoir.
The cold seasons between autumn and spring average 42 degrees but fall to 19 degrees on extreme days. This temperature significantly impacts the spawning of the walleye species increasing the rate to double.
Pymatuning Reservoir Fishing
Being an artificial lake, it carries fresh waters that attract varied fish species such as largemouth bass, smallmouth bass, perch, bluegill, grass carp, channel catfish, flathead catfish, yellow perch, and black crappie. In addition, Pymatuning lake also attracts walleye fish, the most lucrative of all others. Fishing licenses issued by either Pennsylvania or Ohio are honored anywhere on the lake when fishing by boat.
Top Targeted Fish Species
Top Species
The Bluegill
May through June is when you'll spot them above or near the water surface. They start spawning when the water temperatures rise to 67 degrees in August.
Bluegill are usually located in dark corners, and you are likely to find them hiding in the weed patches along the shores, docks, and ramps. Anglers mostly use live bait, crickets, larvae, and minnows when fishing. 
Nicknamed 'blue joe' by the natives, the gill is also available for prime fishing in the lakes of Shenango, Arthur, and Edinboro.
Walleye
The longest walleye fish measures almost 30 inches on average, with smaller ones stretching only 7 inches. As a result, they'll come near the water surface searching for food in spring, which is the ideal time to make a catch.
While summer and fall are the best seasons to catch fish, there's plenty of food for them in the water, and you are likely to go home without a single catch. 
The walleye enjoy feeding on the alewives, gizzards, and the spot tail shiners. With plenty of these prey in the reservoir, you should probably try fishing at night. However, night fishing is not as easy and is only recommended for those with great patience. 
Black Crappie
This species has attracted the attention of most anglers in the reservoir due to its massive numbers. In the winter season, anglers come together to catch this species along with the bass and yellow perch.
They are located in the channels, brush piles, and also, you can find them hiding in stumps in waters of almost 15 feet in-depth. If you want to see them in plenty, try fishing in the main lake. 
When fishing for crappie, you can trust live bait and jig heads to do the magic.
Pymatuning Reservoir Spillway
The spillway is one of the main spots you should be having fun. The beauty is just incredible, and with its long stretch, it can accommodate many. The carp fish and ducks are fun to watch in the spillway as they scramble for bread.
The carp come in large numbers that you'll even find ducks just walking on top of them as they scramble for bread. Tourist or local, you can't resist the serenity and calmness you'll get here. 
Take your time and visit "where the ducks walk on fish."
Pymatuning Lake Things To Do
Pymatuning Reservoir Boat Rental
You are likely to find pontoons, jet skies, and all other kinds of boats in the reservoir. Pontoons, however, are the most common boats used by both locals and tourists when boating in the Pymatuning Reservoir. 
The Jamestown Boat rental is always open from dawn to 8 pm. Linesville Marina, Espyville Marina, and the Pymatuning Boat Liveries also offer the exact charges and close latest by 8:30 pm.
Pymatuning State Park
Pymatuning State Park is a giant Pennsylvania park covering 16,892 acres, making it one of the biggest and most visited state parks in the Commonwealth of Pennsylvania. Pymatuning State Park has tons of recreational activities to offer, such as fishing, camping, swimming, and more. It's also an excellent place for sightseeing plants, animals, and beautiful sunsets. The best part is, most of the shoreline of Pymatuning State Park is accessible for bank fishing. In addition, Pymatuning lake is the only known spot in Pennsylvania where bald eagles nest continuously every year, even during their population decline.
Explore Beaver Dam Trail
Beaver Dam Trail is a one-mile loop trail near Linesville, Pennsylvania, featuring a great forest setting for all skills and age levels to explore. In addition, the Beaver Dam Trail is a popular spot for walking, hiking, running, and bird watching.
Pymatuning Reservoir Reviews
Fun Travel
★★★★★
"
Stayed for a month in the area and really enjoyed our time on the water. The local campground made it easy to stay close. Everyone was so very nice and helpful.
"
Very Nice Time
★★★★★
"
This one is very easiest fishing trips ever. Most trips are hard, these are easy and convenient to hook up and go.
"
Great experience!
★★★★★
"
We booked months earlier and it went off like clock work. When we arrived we were informed everything was ready and given several choice for fishing activities...just what we were wanting!
"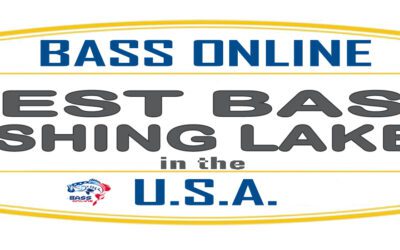 Whether you consider yourself a new angler who is bravely testing the waters into an adventurous hobby or a certified fisher in quest of...
read more
What are you waiting for?
We also have great deals available on the following lakes that match your search criteria.