Fishing experts often mention Modesto, CA, as an abundant fishery for largemouth bass, among other fish species. Modesto is a California city with access to the best lakes and recreation opportunities. There's a spot for camping – perfect for family vacations – water skiing as one of the most popular water activities for kids, and fishing.
All interested in Modesto, CA activities and fishing opportunities will find this article helpful as it walks you through Modesto in detail.
Modesto CA Fishing
The lakes near Modesto, California, feature a diverse fish population, predominated by rainbow trouts, largemouth bass, and carp. Some of the lakes registered salmon on top of the dominant fish culture.
These fish's home is near the banks, where they can hide. Therefore, throw your baits near the docks or the marina if you go after bass or trout. According to master anglers, the best time to fish at the Modesto lakes is early in the morning, at around 6 AM.
Bait-wise, the best options for largemouth bass is live baits, like worms, or small fish, like minnows. Using a beat-up worm will give you an additional boost. This is because bass fish are predators and like ambushing wounded prey.

Instant Confirmation
  Angler's Top Choice
FREE Cancellation
CLICK HERE TO WRITE A MODESTO CA REVIEW
Best Fishing Location: Don Pedro Reservoir
Don Pedro Lake takes around 13,000 hectares, which makes it the fifth largest reservoir in California. It's been home to smallmouth bass, spotted bass, and black bass since the early 1980s.
Over the years, anglers spent time learning their habits and denoted that seasonal changes affect their behavior. Therefore, research and do your homework to understand how it influences them so you can have an easier and more enjoyable fishing experience.
Don Pedro Lake is also a tourist destination with a decent recreation area with many tourist facilities ideal for summer. There are excellent camping conditions at the campground, with free Wi-Fi near the river.
If you aren't into camping, you can rent a trailer as an alternative. The lake is near, perfect for swimming, or water skiing, for example. Plus, the marina nearby rents boats for excursions, canoeing, boating, or skiing.
You can access Don Pedro Lake from Lakedon Pedro Matina and Moccassinpoint.
Best Modesto California Lakes
Be it for fishing or vacation, Modesto is often a go-to destination. Fishers suggest the lakes present a decent fish quality, and the service around the area is on-point.
Modesto is also a recreational spot or an escape plan from the business week, only a few miles away from the town. The water activities, trails for hiking, and camping grounds make Modesto an inviting touristic destination.
But the hidden gem is the lakes. Let's see what the best ones are.
Turlock lake
Only 25 miles east of Modesto, you can find Turlock Lake. It lies on Tuolumne River's south side.
The lake is quite small, only 3,500 acres, but famous for all anglers of rainbow trout, largemouth bass, or carp. Every fall, it gets restocked.
Apart from fishing, the lake has a campground in somewhat of a primitive state, allowing you to experience nature at its finest.
Moreover, Lake Turlock offers versatile water activities. You can go canoeing, boating, exploring, or swimming at the beach. The lake has two boat ramps but no rentals.
Top Targeted Fish Species
Lake McClure
Northeast of Modesto, there is the majestic Lake McClure. It's a petite lake, half of Don Pedro, but every year there is a large number of visitors registered. Besides the size, Lake McClure also resembles Don Pedro Lake in reservoir design and management.
McClure Lake offers recreation opportunities at Barrett Cove and McClure Point.
Barrett Cover includes marinas, home boats, and camping grounds with showers and cabins at guests' disposal.
McClure Point is simpler and quiet. Water activities include paddle boats, kayaking, jet skiing, and scuba diving. The marina, on the other hand, rents boats mostly to fishermen.
Lake McSwain
A little down from Lake McClure is Lake McSwain. It's a 200-acre reservoir with much richer fish fauna.
Lake McSwain is home to salmon, rainbow trout, and bass, among others. Fishers enjoy the sport because of the excellent service at the marina.
Besides fishing, Lake McSwain is also a recreational spot where you can escape the busy city life. There are spots where you can spend the night and take the kids to many water activities.
Woodward reservoir
On the northwestern side of Modesto, there is the 2,900-acre Woodward Reservoir. It is surrounded by a regional park, making it a perfect destination for fishing and recreation.
There are three boat ramps and many ways to enter the lake. Woodward is one of the most popular fishing spots for rainbow trout, largemouth bass, and carp. The ideal time for fishing at Woodward is 6 AM.
Vacation-wise, there are fully-equipped campgrounds with fresh water, hookups, showers, and grill stations. The lake is near the camps where people enjoy the paddleboards and sun soaking. But there are no marinas at Woodward Reservoir.
Modesto Reservoir
Modesto Reservoir takes the eastern end of around 2,800 acres. There is a campground in excellent shape nestled between the park and the lake that features RV hookups and boat ramps, a swimming area, and many picnic shelters.
Except for the vacation vibes, Modesto Reservoir attracts recreational anglers. Some of the most popular species are trout or bass, but the fishing is average.
Local Modesto Fishing Guides
Meet the team of
Modesto Fishing Guides
, we know the best spots, baits, and techniques to give you the greatest fishing experience in the Modesto area.
Final Say
You won't make a mistake in whichever lake you choose to rest or explore. Instead of repeating the main points, let's quickly skim everything you need to know about Modesto fishing through some questions.
What fish are present in the Modesto Reservoir?
Trouts, bass, and carps are predominant species in Modesto Reservoir.
Can you kayak at Modesto Reservoir?
Yes, you can kayak, paddle, and swim at Modesto Reservoir. But there is no marina there.
Can you fish at the Tuolumne River?
Yes, you can fish until November 15th.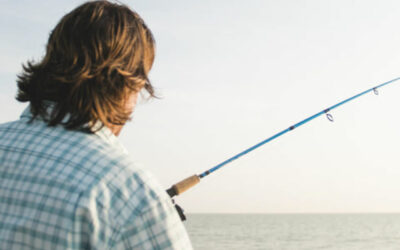 Are you the type of angler that is always searching for a new fishing adventure? Look no further than Lake Guntersville, a renowned fishing destination in the heart of...
read more
Questions? Feel free to call us, Email us or use the chat us to speak to one of our specialists.
Questions? Feel free to call us, Email us or use the chat us to speak to one of our specialists.
Questions? Feel free to call us, Email us or use the chat us to speak to one of our specialists.
What are you waiting for?
We also have great deals available in the following cities that match your search criteria.