Choose the Right Fishing Guide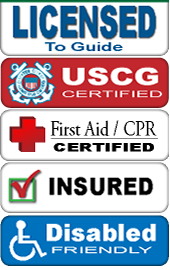 Dear Anglers and future customers,
Choosing the right Fishing Guide Service with the thousands of unbelievable choices out there is difficult, that's why some of you may be asking yourself, "Why should we choose

BASS Online?"
The first "5" five reasons are listed to the left. Of the many guide services that you run across in your online search, VERY, VERY few will have these five basic certification needed to be a legit operating guide services. On the surface you will find that most all of them will probably meet your initial expectations and reward you with the right answers to your fishing questions. Unfortunately, there's a lot more to it. The trick and/or "key" to finding the best one for you is through online search and hours of hunting. You want to look for experienced, professionalize and personal guides, a guide that is educated about the industry, his local waters and you find this out by asking the right questions. With us, we feel that once you have done so, you will see that we meet and exceed all of the industry's expectations and hopefully yours too. You simply don't get to be Florida largest and most successful fishing guide service provider by mistake, it takes years of hard work, customer loyalty and quality guides.
Other things you may find while surfing the web, fishing services that have "flashy" websites, but unfortunately have very little updated content (this is a red flag). This shows you how little they are working! Others websites offer lots of promises and have actual little or no experience once you read in to them. Also be careful of the look and sound alike websites, the industry is small you will find many websites with our material, quotes, keywords and even pictures. Then there are the few chosen ones, that you will call to find out more about their services and they spend most of your time telling you how great they are, but share very little about what you will be experiencing on your trip. Lastly, you'll inevitably run across those guides who fish tournaments on weekends and guide part-time. Beware, to be on the best fish you need to be on the water daily and unlike others with BASS online your hiring a team of fishing guides every time, not just one part-time angler. Lastly the biggest thing to look for is the big marinas with guide services that just funnel you through there system, they have no idea who your guide is going to be because they just hire a local angler when you call. A easy way to notice this is by them not listing any guides on there website, you will notice with bass online you can hand pic your guide and read about him in advance.
Part of choosing the right fishing guide service is finding out who is in your business and who is just interest in booking the trip. Most have little regard in what you are really looking for in your fishing trip. With BASSonline you talk with a professional trained staff to make sure every detail meets your needs, we take personal responsibility for your overall fishing trip. Some services offer gimmicks but, "you get what you pay for", and that's particularly true with us. We raise the standard by starting the first ever "NO Fish, No Pay" policy.
As you go through this process of discovery and your determining factor comes to price, just remember that there are always other ways that you can budget and save. Why should the cost of your guide be the bargain? This person is ultimately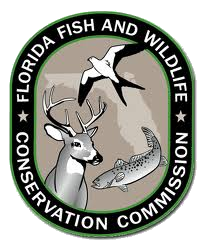 the one responsible for your success and the planning of a memorable fishing trip. Over the years, we have learned from our customers who have brought these issues and other frustrations to our attention. We listen to our customers and we provide the very best service to make sure they have an incredible fishing adventure not only the first time they join us, but for many years to come. This is why we stand out from the rest, and why you should choose US over any others.
We fish 365 day a year, the right fishing guide service will be full-time professional guides. We have qualified anglers making a living in the sport they love. We eat, sleep and fish because we are passionate about it. We are professionals in our industry dedicated to doing one thing, and doing it well. No other guide service in Florida has more qualified full time guides and/or satisfied custimers then we do, and we can prove it.
We are fully insured for your safety and security. (Not many others are, the state does not require it.)This is why companies like the State of Florida, Bass Pro Shops, Disney and others use us. All of our guides are also licensed with the United States Coast Guard. Most of our boats are less than a 3 years old, with all safety equipment on board, and all of our fishing equipment is the very best, like G-Loomis, Colmic rods and Shimano, Revo reels. So our equipment will be dependable and reliable on your day of fishing.
We were the first guide service to offer a "guaranteed fish or no pay policy" as we said before. If for any reason we feel that your day of fishing is not up to our standard or is not going to meet your expectations. We would rather decline the trip than lead you on, and disappoint you in the end.
We eager and encourage you to check out some of the other Florida guides, and more importantly look at some of our customers posted here. We are confident that after looking at other websites, and even talking with others, you will give us a call back. We guarantee no other guide service will work as hard for you, to provide you a great fishing trip. Check out our website and look through our sister sites below, which only validates your decision to fish with us. We know you will feel confident in choosing us for your next Florida fishing trip.
Choosing the right fishing guide service is simply looing at what the company values:
Customer First — Our jobs and our company's future come from YOU the customer.
Growth — We are committed to giving you the industry's best service for fishing, because our growth depends on you.
Team — People make the difference when they work together as a knowledgeable, productive and motivated team with mutual respect for one another.
Reliability — Providing you with professional, punctual guides with cleaner, newer boats and upscale equipment.
Personality – Were all going to have bad days, but a great guide is a guide that makes a good day out of a bad day of fishing!
Don't hesitate to contact us, and we look forward to talking and fishing with each and every one of you.
Founder, Owner and Fisherman