Cruise Specials – Fishing Excursion!

Special Cruise Excursion Offer | Cruise Specials: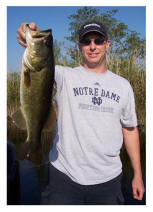 Book a bass fishing charter during your next cruise from the port of Ft Lauderdale and receive $25.00 OFF any one of our regular scheduled trips. Our Fort Lauderdale fishing charters target freshwater bass fishing adventures in the Everglades! Our goal is to catch fish, enjoy the outdoors and view the sub-tropical paradise at the same time. Best thing about fishing the Everglades is you never know what going to catch, see or photograph. Large-mouth bass are most common, but we also have Peacock bass and the hard fighting Asian Snakehead. It's not not uncommon to see flamingos, herons, cranes and lots of alligators including whatever else swims our way!
If the rough seas or sea sickness are not what you're looking for, then you will love what we offer. You will never get seasick or wet with us!
We fish all year round and 7 days a week, the fish bite year-round and are very pretty consistent much more so then saltwater charters. We are so confident that we offer NO FISH, NO PAY policy on all trips. These are outstanding adventures for the whole family, theirs something for everyone whether your a conservationist, bird watcher, photographer, weekend angler are die-hard bass fishermen your sure to enjoy all the sites and sounds of Florida Everglades.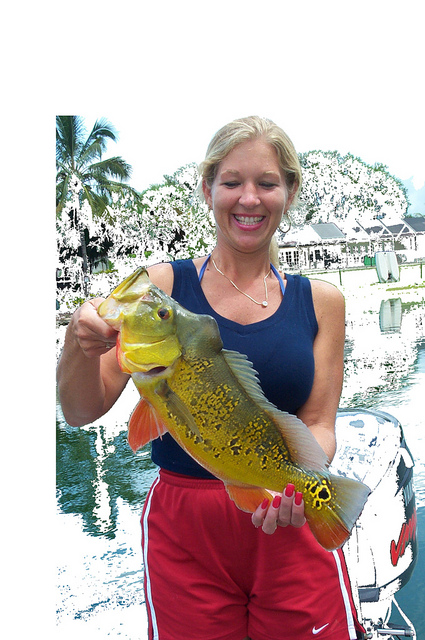 Our fishing trips in the Everglades include everything, along with rods & reels and all the tackle you will need. All that is missing is you!
Trips are available for 2, 4, 6 & 8 hours of fishing and/or sightseeing. Reservation is by calling the reservation department 888-629-2277 or locally 95-771-3682, trip needs to be scheduled in advance of arrival. We can generally accommodate you with as little as a couple of hours notice, so don't pass up the opportunity for a true Everglades experience. We can meet you at one of the many Everglades locations or at our conveniently located local bait and tackle shop. We also can arrange for pickup if necessary. The Everglades is indeed an angler's paradise and the perfect place to catch the trophy bass of your dreams. Whether you're an angler or just a bird watcher, this is a cool way to see the Everglades!
General Trip Information:
Trips are limited to 4 anglers per boat, the standard is two or three per boat. Multiple boats are available for larger parties. Departure times are adjusted to your schedule, normal departure start at around 6:30 am and continues throughout the day until sunset. Fishing trips included all fishing gear and tackle, ice, drinks, sunblock, fuel, and lots of fun!
What to bring:
Hats, sunglasses, food or snacks, beer is acceptable.
Children:
Children are always welcome; any kids under the age of 10 need to be accompanied by an adult. Any miners under 18 need to have an adult present to sign a waiver.
Fishing license not included but available at all locations; Required ages 16 and up unless Florida resident.
Rates and Payment:
Full day charter (8 hours): Starting @ $350.00
Super-half day charter (6 hours): Starting @ $300.00
Half-day charter (4 hours): Starting @ $250.00
Splash & Go (2 hours): Starting @ $175.00
Call For Additional information
888-629-2277 PLEASE NOTE: The above trip rate does not include the captains' and mates' (if mate used) tip. It is a standard procedure in the fishing charter industry to tip the crew 10-20% for quality service. Our Captain works hard each charter and the tip is the majority of their income. Thank you. Payment: All trips can be reserved with Visa, MasterCard, AMX, or Discover which is required at the time of reservation. No charge will be placed on your credit card unless you cancel within 48 hours without notice. If you "no show" the day of the charter, deposits will not be refunded and a charge of $100.00 is applied to your credit card. If we must cancel the charter due to unavoidable circumstances such as weather or boat/mechanical problems, a full refund will be given or we can re-schedule the charter for another day if possible. Acceptable forms of payment include cash, personal checks (U.S. banks only), money order, traveler's checks, Visa, MasterCard, Discover, AMX and Paypal.