Captain Rating:
Top Rated Captains - Rated by REAL customer reviews, click to read
Instant Confirmation
No Waiting - Get an instant online confirmation that your trip is scheduled!
Angler's Top Choice
Our Captains are NOT available anywhere else, only Top Choice Guides work here!
FREE Cancellation
Canceled due to bad weather or bad health? We'll help reschedule or refund.
USCG Credentials

This captain has successfully passed an enhanced check by US CoastGuard and is Bass Online verified legal
Child Friendly

We look forward to the opportunity to teach children to fish. We carry all of the appropriate safety gear and ensure that our boats are a clean and safe environment for children all ages.
Disability FriendlyProvides Fishing Access for Anglers with Disabilities. Select an area below to book you next trip!
Capt Paul Dampier is a Native that has navigated and fished Florida's lakes, ponds, and canals most of his life. He has a strong passion for fishing, and he is well-versed in the different kinds of lures and baits that are best to use on different species, particularly for Bass fishing.
Paul grew up fishing with his dad on Lake Okeechobee for specks (crappie to our northern friends) and trophy bass. Upon his dad's passing, his older brother continued to teach Paul and build upon his love for the outdoors and fishing. Through this, he has gained extensive knowledge of what the fish eat, their seasonal patterns, and how they react to Florida's ever-changing weather.
Aside from his love for the sport, he looks forward to teaching his guests and sharing his fishing knowledge. For him watching beginners hook into their first fish and the old timers get their PB's something to look forward to. He enjoys spending time with all levels of fishermen and helping them with tackle selection, fishing techniques, and strategy while making the whole experience fun and memorable.
He will bring you to explore the diverse fisheries on one of these lakes: Lake Okeechobee, Headwaters/Fellsmere Reservoir, Stickmarsh/Farm 13, and Lake Kenansville. You'll also get a chance to learn various fishing techniques or practice and improve your angling skills as you go Bass fishing. So hit me, and let's go fishing!
Species Capt Paul catches
Fishing Chairs
GPS & Fishfinder
Life Jackets
Catch and Release Allowed
Cooler, Ice, Bottled Water
Boat Specs: 22+ ft
Boat Capacity: 4 People
All Fishing Equipment
Boat & Fuel
Photos
Heavy Tackle
Livebait
Fly Fishing
Spinning Rods
Baitcasting Rods
Left & Right Handed
Fly Rods (request only)
Braid & Mono Line
WHAT CUSTOMERS ARE SAYING ABOUT CAPT PAUL
Capt. Paul Dampier ROCKS!!
★★★★★
"
4 hours. Caught 22 bass. Amazing fun day with Capt Paul Dampier on Headwaters Lake. Capt Paul knows the spots.
"
Capt Paul Dampier
★★★★★
"
Paul was AMAZING! Super knowledgeable , with a side of humor. 10 out of 10 would recommend and will 100% use him again!
"
-
Gale Lemerand and family
Bass Fishing
★★★★★
"
Captain Paul Dampier was a great guide had us on fish from our first cast , got my son his personal best 6lb plus fish and we caught fish in throughout the day and anyone that fishes knows how hard it can be in the dead heat of August. If you're wanting a great experience I recommend fishing with Captain Paul. He put us on fish all day long.
"
CLICK HERE TO WRITE CAPT PAUL A REVIEW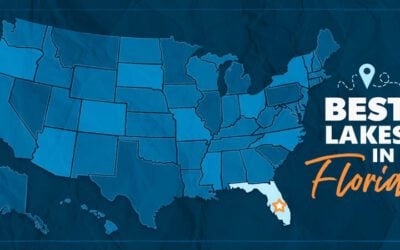 Ranked #1 Best Lakes in Florida BASSMASTER >> Rodman Reservoirs' reputation as one of the best lakes in Florida...
read more
What are you waiting for?
Other Nearby Local Experts