Sebring Rating:
Sebring Fishing Rating - Read customer reviews, click to read
Complete Guide to Sebring Fishing
Sebring is a Florida city in Highlands County, United States, known for its numerous lakes that offer an incredible fishing experience to visitors. Sebring also has numerous canals connecting the lakes around the town. South Central Florida fishing charters can target Florida gar, crappie, catfish, bowfin, and largemouth bass.
Lake Istokpoga and Okeechobee are the two top fishing spots nearby, both providing great numbers and high chances at a trophy bass. There's a tranquil atmosphere in lake-rich Sebring, highlands county, that befits the avid or occasional angler. Other than the tens of freshwater bodies teeming with fish, other venues will also enthrall you in the nearby region.
A lake Sebring fishing trip will include seeing an event at the international raceway or exploring the highlands hammock national park.
How Sebring Florida Became An Anglers Paradise
A wealthy Ohio businessman named George Sebring came to Highland's County in 1912 on a fishing trip and loved the fishing experience and endless opportunities. He bought the land that is now the town of Sebring, which has over 30 natural freshwater lakes and canals that indirectly connect them to Lake Sebring, Lake Walk in Water, and Lake Jackson.
The endless angling opportunities make Sebring, Fl a haven for anglers, with its numerous fishing spots that keep the bite coming. Sebring also has many fishing camps near Lake Placid, Avon Park, and Sebring, offering convenient amenities for your fishing adventures.
Popular Near by Sebring Fishing Locations

Instant Confirmation

  Angler's Top Choice

FREE Cancellation
5 Stars
★★★★★
"
In the area, this is a must-do activity. We visit Sebring raceway a couple of times a year and had no idea how much great fishing was in the area. Bass Online has provided us the added activity we look forward to every time we visit the speedway!
"
CLICK HERE TO WRITE A SEBRING REVIEW
Top Fishing Charter Spots Sebring FL
The top South Central Florida destinations chosen by the local fishing guides near Sebring are Lake Istokpoga, Lake Okeechobee, The Winter Haven Chain, Lake Kissimmee, Lake Placid, and Lake Walk in Water. All of these are top bass waters, but they also make for excellent panfishing. Lake Okeechobee is incredibly productive for the black crappie when they are in season in the cooler months.
Beyond the great Florida Bass Fishing, you genuinely get to see what Central Florida and Sebring have to offer. Anglers can catch largemouth bass all year round in numbers and size, not to mention the fantastic wildlife seen during a Sebring charter trip. Lake Istokpoga is a natural trophy bass lake in Central Florida. Lake Istokpoga is primarily a bass fishing lake because of the abundance of vegetation and natural cover.
Big bass love this stumpy grass lake for all it has to offer. Lake Walk in Water is another nearby lake to Sebring; it is a 4,460-acre lake that has been designated as a trophy bass lake located outside the town of Lake Wales. Just a short drive from the city of Sebring, you truly can experience its uniqueness. It is a natural spring-fed lake with great water depths and clear water. Enjoy our Sebring Fishing Trips for the dominant outdoor vacation experience.
Top Targeted Sebring Fish Species
Saltwater
Sebring is an equal distance to both the east and west coast of Florida, both offering endless saltwater fishing charters for inshore and offshore. You can explore the Intracoastal waterways, jetties, inlets, and other areas close to the shoreline on inshore fishing charters. Fish species commonly caught include Tarpon, Snook, Redfish, and Trout. The slightly deeper areas will hold Sheepshead, Jack Crevalle, and Black Drum.
While on deep-sea fishing charters, you can explore the reefs for tasty fish such as Gag Grouper and Snapper as well as Triggerfish and Hogfish. Anglers can also explore the open ocean miles out at sea for larger fish species such as Amberjack, Tuna, Sailfish, Wahoo, and Mahi Mahi. Both coasts support year-round saltwater fishing charters and gorgeous views.
Top Sebring Bass Fishing Guides
Meet the team of local Sebring bass fishing guides, we know the best spots, baits, and techniques to give you the greatest fishing experience in Sebring.
Fishing Charters and Your Fishing Guide
Your professional licensed fishing guide will have everything you need for a successful day of catching fish. Along with all gear and tackle, your fishing guide will have a lifetime of knowledge and local expertise on your chosen fishery to take you directly to all the best fishing spots.
Guided fishing charters are the best way to have consistent action while learning the local waters and fish habits. Bass fishing charters are ideal for anglers of all skill levels, from avid fishermen to first-timers.
Area Things To Do
Sebring is most known for its famous race track that hosts one of the most historic annual races in the United States. Sebring is one of the best locations to visit for those looking to escape crowds and get a taste of Old Florida. While it is relatively undeveloped compared to other parts of the state, Sebring still has plenty to offer and is conveniently located to the Atlantic and Gulf coasts to experience tropical beaches and other coastal activities.
Some of the most popular attractions in Sebring include Sebring International Raceway, Highlands Hammock State Park, Island View Lakefront Restaurant and Pub, Archbold Biological Station, highland's Lakeside Theater, and the Military Sea Services Museum.
Current Sebring Fishing Reports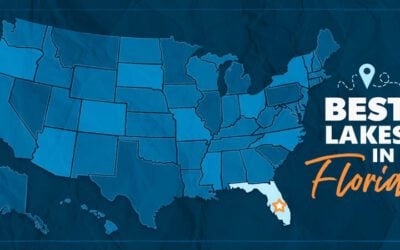 Ranked #1 Best Lakes in Florida BASSMASTER >> Rodman Reservoirs' reputation as one of the best lakes in Florida stood out in the nation by received another boost on...
read more
Questions? Feel free to call us, Email us or use the chat us to speak to one of our specialists.
Questions? Feel free to call us, Email us or use the chat us to speak to one of our specialists.
Questions? Feel free to call us, Email us or use the chat us to speak to one of our specialists.
What are you waiting for?
We also have great deals available on Florida fishing guides in the following cities that match your search criteria.