Clewiston Fishing is the most famous location on Lake Okeechobee for several reasons, but no other than its home of Roland Martin. Even with his enormous notoriety, the size of 730+ square miles of the lake is bigger. Clewiston is a small town known as America's sweetest because of the rich history of Sugar farming. You can find some shopping in urban culture; beaches are about 1-1/2 hours away from where you can get fine dining.
But second to none is the Clewiston fishing…who needs that stuff at the lake. You recognize that Clewiston on Lake Okeechobee is as unique as the lake itself. Our Okeechobee marina is convenient no matter where you visit or drive from the east or west coast. While other fishing services sell you on their location and why it's the best…we're here to serve you at the best place!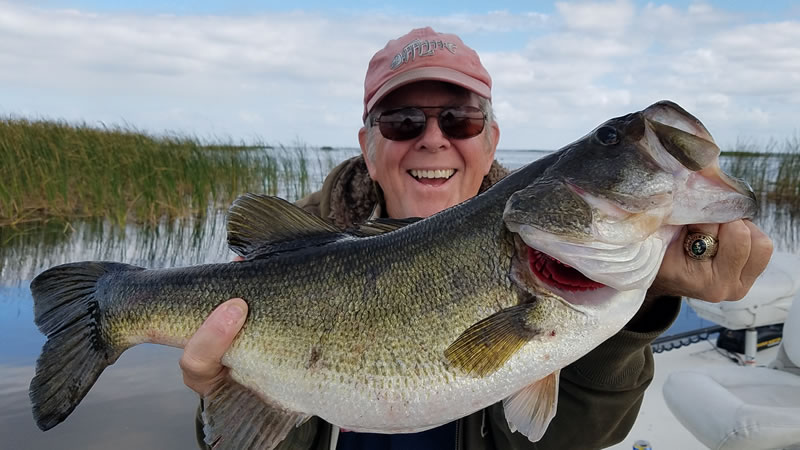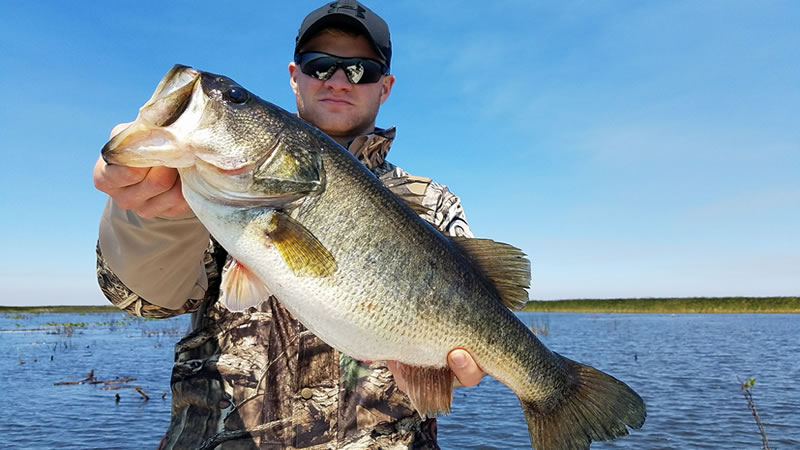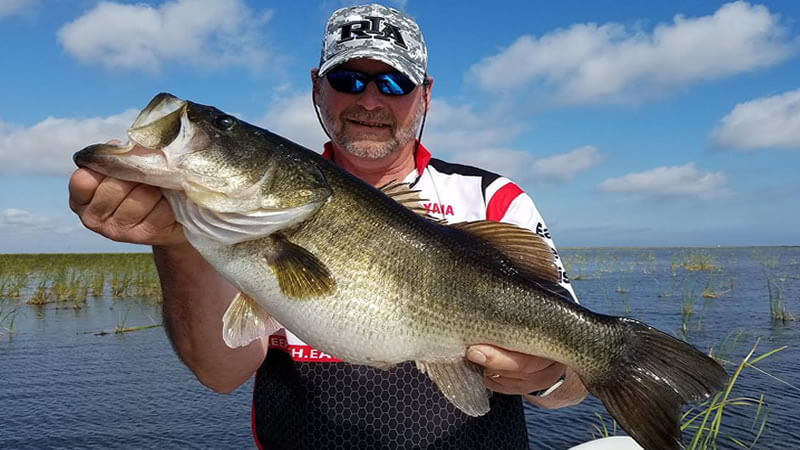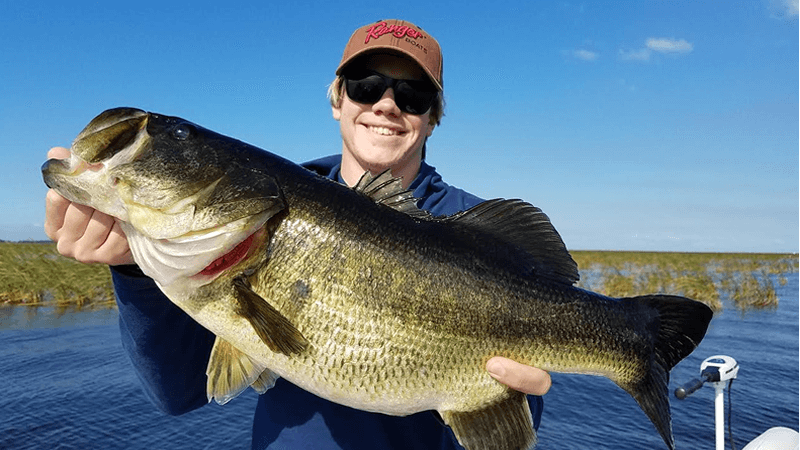 Clewiston Fishing Reviews
Well organized trip
★★★★★
"
First time out with DJ had 3 solid days of fishing in Okeechobee and the glades. This man put us on the fish every day Very personable and a very relaxing trip. He shared the technical info depending on our catch goal. Great experience will definitely be back. Thanks DJ
"
Great Day Bass Fishing
★★★★★
"
Had a fantastic day with Capt Mark Shepard on Lake O. Very knowledgeable with lots of experience. Great trip even though it was mid-summer and I will be going out with him again because he knows where to find them!
"
Great day fishing for bass
★★★★★
"
Nice guide, good experience No problems at all. Very hot and humid, water was calm. Bass were still biting till about 10 am. Did a 5 hr trip and called it a day!
"
CLICK HERE TO WRITE A CLEWISTON REVIEW
Pontoon Fishing Trips in Clewiston
PONTOON CHARTER – 4 HR FISHING
Yet's go have fun, embark on a  4-hour private fishing charter will allow you to get a taste of what Lake Okeechobee is like from a Pontoon boat.
Pricing

Please click the instant book button, add the number of people going, choose a preferred time slot and it will display availability and pricing per person
PONTOON CHARTER – 6 HR FISHING
Embark on a 6-hour private fishing charter for an immersive Lake Okeechobee bass fishing adventure aboard a pontoon boat.
Pricing

Please click the instant book button, add the number of people going, choose a preferred time slot and it will display availability and pricing per person
PONTOON CHARTER – 8 HR FISHING
The 8-hour private fishing charter on Lake Okeechobee offers the ultimate experience, combining exceptional fishing opportunities with captivating sightseeing
Pricing

Please click the instant book button, add the number of people going, choose a preferred time slot and it will display availability and pricing per person
Local Fishing Guides Clewiston Fl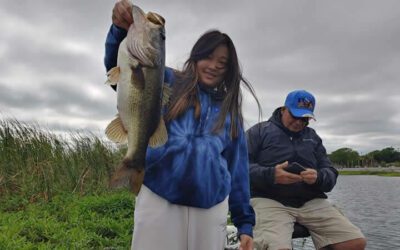 The Best Guided Bass Fishing in Florida Maybe you have done guided bass fishing in Florida, and perhaps you haven't. Perhaps you are a seasoned angler, or maybe you fish only fish once a...
read more
ABOUT OKEECHOBEE FISHING IN CLEWISTON FL
Clewiston fishing has been the most famous location on Lake Okeechobee for several-reason. For no other than it's the home of Roland Martin. Even with his enormous notoriety, the size of 730+ square miles of the lake is bigger. Clewiston is a small town known as America's sweetest town. Rightfully so, because of the area's rich history of Sugar farming.
You might not know about Clewiston, Fort Myers, the closest town from the west coast, and Palm Beach, the leading destination from Florida's east coast, contenting to Lake Okeechobee. Many forget about the spectacular freshwater fishing in Clewiston. So while your friends are out cruising around in the ocean getting sunburned, you will be enjoying the sights and sounds of the world-famous Lake Okeechobee in the sweetest town around!
You can find some shopping in urban culture; beaches are about 1-1/2 hours away from where you can get fine dining.
Read More
Okeechobee is home to a wide variety of beautiful locations to fish. When fishing in sunny Central or South Florida, a destination is always near you. There is excellent fishing on both the east and west coast, whether deep sea or inshore fishing. Species like Big Snook and Redfish, and you can expect almost everything on Lake Okeechobee.
But hold on; freshwater fishing also has its share of exciting species. The trophy bass fishing on Lake Okeechobee is still quoted as the #1 bass fishing in the world. And while the local area has its share of trophy bass fishing lakes, it has several other species that may pique your interest. Okeechobee fishing trips are also home to the excellent-eating black crappie, or speak.
With some luck, the boat ramps will stay open and maybe even get rebuilt. Still, we wouldn't bet on anyone reducing the airboat operation.
Clewiston Fishing Techniques
The best times to fish the Clewiston area of Lake Okeechobee are from December to June. This time of the year offers quality-sized fish in the 3-12lbs range, and significant bass numbers are caught daily. Mainly because December starts the first Spawning month and continues for almost six months; this is what makes Okeechobee so good; you can fish for pre-spawn, spawning fish, and post-spawning fish all at the same time.
On weekends, boat traffic can be a problem, but mainly at the boat ramp and parking lot. It is so big once out on the water that sometimes you may never see another boat.
Read More
Lake Okeechobee is legendary for the number of bass, most of which are caught on swimming baits. This could be in the form of a Lizard, Swimbait, or Swim jig, and they continue to produce year after year. It is ranked consistently as one of Lake Okeechobee's top lures, a full water, precisely a walking bait. The Zera spook, by far, is the local favorite. It produces, to this date, the best for big fish.
The good thing about Lake Okeechobee fishing is you really don't have to be a professional angler and know all the specifics about the lures mentioned. Best of all, go fishing; take what you have; it will probably work. You can enjoy fishing with both artificial lures and live bait.
Wild-caught live shiners are ultimately the bait of choice everywhere when looking to catch that trophy bass. Bass anglers can also successfully use deep-diving crankbaits and Carolina-rigged worms in deep river channels. Early morning and late evening topwater bites can be right near the flats along the creek channels.
Cichlid fishermen can enjoy catching on live minnows or jigs along the edges of the dropoffs. The action is red hot almost all year round.
Clewiston Boat Ramps
The City of Clewiston boat ramps is minutes away from U.S. Highway 27. Turn north on Francisco Street, the last street light in town, when exiting to the east. Continue straight past Roland Martins Marina. You are then left at Hoover Dike Road, the first turn after the fenced-in area with boat storage on your left. Follow this road, it curses to the right, and the four ramps and two floating docks are on your right side.
The ramp is in a basin outside the lake or Hoover Dike, requiring you to travel through the Clewiston lock. You must idle through the safety to access the lake from these ramps. Clewiston does not own the boat ramps; they are FWC boat ramps.
Use this ramp if you have your boat or rent one of ours. This is the most popular approach if you do not choose to rent but meet a local professional guide. Enjoy the area without limits; under regular hours, this location is open 24 hours a day to enjoy the amazing Lake Okeechobee. Lake Okeechobee is a fun family trip. A fishing day is a unique way to enjoy the outdoor wonders – quiet, calm, peaceful, and relaxing.
The beauty is fantastic, and you will undoubtedly encounter a few wildlife surprises during your adventure.
Read More
These are the main ramps in Clewiston, and under low water, conditions are one of the only ramps to use but can still be dangerous. Beway of powering your boat on the trailer during low water conditions.
Specifications
Waterbody Name: Lake Okeechobee
County:
Address: 709 Hoover Dike Road
City: Clewiston
Zip: 33440
Longitude: -80.92272
Longitude: -80.92272
Ramp Lighting: TRUE
Restrooms: Flush
Restroom Handicap: TRUE
Vehicle Only Parking: 12
Handicap Vehicle Parking: 3
Parking Spaces for Trailers: 130
Inside boat Ramp
Use the same driving instruction as above. The only difference is when you are traveling on Hoover Dike Road and you come to the first boat ramps and parking lot, do not turn in. Continue straight on Hoover Dike Road as you pass the parking lots on the right and left.
You will continue over a small bridge, then curve to the right on top of the Hoover Dike levee. It will bring you to a stop sign, turn left, and then make a very quick and shaped right-hand turn. The road will start to decline rapidly, and the boat ramp will be on your left. This boat ramp is located on the rim ditch, not requiring you to go through the lock. It is a much faster departure, but it has limited parking and no facilities.
The Clewiston boat ramp features:
Free launching and parking
Concrete ramps
Restrooms
Lighted ramps and parking lot
Plenty of maneuvering room
40 parking spaces
Overflow parking directly across the road
Camping facilities are close-by
MORE INFORMATION ON CLEWISTON FISHING
Okeechobee Fishing Tips for Clewiston
While Clewiston is on the Southwest corner of Okeechobee, it is not in Palm Beach but in Hendry County. It is situated only 75 minutes away from North Palm Beach and Fort Lauderdale. But it is the most popular choice for customers traveling from Fort Myers, Naples, and Port Charlotte.
Lake Okeechobee's reputation has continued for many years as producing the biggest and best largemouth bass fishing in South Florida. On Okeechobee, the two primary ways to fish are with artificial lures or wild shiners. Why are these the two most popular? Let's not overlook fly, shoreline, and even night fishing for many.
Bass fishing on the "Big O" with wild shiners is the preferred bait for most anglers for the opportunity at a trophy bass. It just happens to be the natural food that they feed on daily. Wild Shiner fishing became very popular many years ago when anglers fishing Okeechobee for largemouth bass would see their feeding habits.
It has become an increasingly popular choice because once you've experienced this style of fishing, you'll quickly recognize that it's much more than just sitting and watching bobbers.
Read More
We use a special kind of tackle and secret hooking and rigging of shiners that make it unique and productive. Like some of you, we also prefer to fish with artificial lures as much as possible. When fishing Lake Okeechobee with artificial, you will choose spinning, baitcasting, or fly fishing. Flipping and pitching on Okeechobee is always really popular; it's still an excellent lake for topwater plugs due to its shallow depths. We are open to any techniques you're interested in learning about; just let us know.
You have available everything you need, including tackle; all that is missing is you. Fishing Lake Okeechobee is genuinely the ultimate fishing experience. Before you leave for your next trip, make you read an updated Lake Okeechobee fishing report to cut down on the learning curve.
Another favorite among local ways to catch Okeechobee fish is on a fly rod, using any topwater bug, fly, or lure. Seeing the bass come to the surface and suck that fly is something you won't soon forget.
Fishing Guides Clewiston Fl
There are two main reasons why you should fish Lake Okeechobee with a local fishing guide: firstly, safe navigation, and secondly, a local expert knowledge that provides you with the best opportunity to guaranty you will land a trophy largemouth bass and additionally a lot of techniques to take home for your next trip.
All of our local experts and fishing guides in Clewiston fl come with a fully qualified set of requirements from the United States Coast Guard. Years of professional experience in this fishery will provide you with an outstanding outdoor experience. Enjoy learning new techniques and methods of catching trophy largemouth bass.
When exploring Lake Okeechobee, whether during morning or afternoon, they understand what to do and where to go. When fishing at the weekends, you can have a good day, or it could also be a big fat zero if you don't know how to get away from all the boats and find the fish under those conditions. So, hop on board with one of our local Clewiston experts, and they would love to show you around.
We have luxury bass boats and pontoon boats available if you prefer. They have years of experience when it comes to navigating this fishery during all conditions.
If there is one place in Clewiston, you should consider getting outdoors, the Lake Okeechobee Guide should be very high on that list. This premier bass fishing destination is known for its incredible catches. When considering a trophy Okeechobee bass fishing guide, be sure to book multiple days on the water with one of our local experts. They will give you the best chance at landing that fish of your dreams.
Questions about fishing Clewiston Fl? Feel free to call us, Email, or use the chat to one of our specialists.
Questions? Feel free to call us, Email us or use the chat us to speak to one of our specialists.
Questions? Feel free to call us, Email us or use the chat us to speak to one of our specialists.
What are you waiting for?
Nearby Destinations when Fishing in Clewiston Florida
We also have great deals available in the following cities that match your search criteria.