Naples Rating:
Naples Rating - Read customer reviews, click to read
Complete Guide about Fishing in Naples Florida
Naples is a city along the Gulf of Mexico in southwest Florida known for its miles of calm beaches, soft sand, and incredible fishing. Naples is also known for its golf courses and high-end shopping.
Naples is in Collier County, which is the second-largest county in Florida. Eighty percent of the county's land is devoted to nature preserves and parks. Early promoters named the city in Florida Naples because of its similarity to the Italian city.
The Paradise Coast is where the Gulf of Mexico's clear water meets the soft white sand, islands, and downtowns. It's a natural and cultural gem located in Southwest Florida, full of art, culinary delights, and fishing. Florida's Paradise Coast includes Naples, Marco Island, Immokalee, Everglades City, and Ave Maria.
Freshwater Fishing
The canals in Naples are full of largemouth bass and peacock bass. Both can be caught year-round, but the best time for peacocks is in the summer. Largemouths are around and active all year, with slightly less activity in the middle of winter. Other common freshwater fish species include catfish, gar, bluegill, crappie, Oscars, and mudfish.
South Florida is the only place in the United States you can experience catching peacock bass, the best fishery near Naples, FL for peacocks is the Golden Gate Canal. You can catch some good-sized largemouths and peacocks here on a Naples freshwater fishing charter at the Golden Gate. Naples is also close to the Florida Everglades for an exciting largemouth bass fishing charter. Lake Trafford is under an hour from Naples and has the best crappie fishing in the region, especially during the winter.

Instant Confirmation

  Angler's Top Choice

FREE Cancellation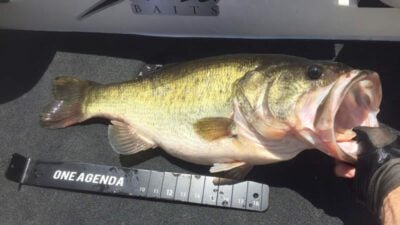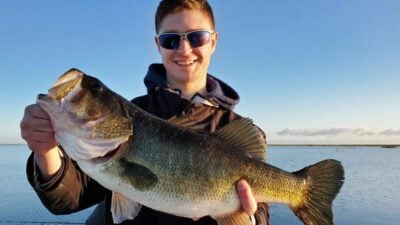 Freshwater Fishing Charters
While onboard a Naples fishing charter boat, you will experience the area's urban beauty while catching a famous Florida fish. Whether you want to target peacock bass, largemouths, or crappie, your professional fishing guide will take you to the best fishing spots while providing you with all the best equipment and helpful techniques. Our Naples fishing charters are done by a licensed captain who will have everything you need for a successful fishing experience, including all gear and tackle. All fishing captains come with full requirements from the United States Coast Guard
Fishing the Gulf of Mexico
Inshore
When inshore fishing you will be within a few miles of the shore, fishing popular spots such as beaches, piers, grass flats, jetties, mangroves, and islands with light tackle. On an inshore fishing charter, the land will always be in sight. Captains recommend a coastal fishing trip for families with young children that want the saltwater fishing experience. These trips are action-packed but take less time than an offshore fishing trip. Common catches on an inshore fishing charter are grouper, sharks, kingfish, pompano, mangrove snapper, redfish, tarpon, and snook.
Inshore fishing charters near Naples, Florida, means miles of natural shorelines, grass flats, creeks, rivers, and oyster bars full of fish. Naples, Marco Island, The Everglades, and The Ten Thousand Islands all hold some of the world's most popular game fish. Inshore charter fishing is the best way to soak up southwest Florida's scenery with constant action along the Intracoastal and mangroves.
Inshore Species
Tarpon is the signature species of southwest Florida. Naples fishing charters see many tarpons weighing well over 100 pounds. Tarpon becomes most active in spring and sticks around well into summer. The best months for tarpon fishing trips are April and May. Once the humidity of summer arrives, tarpon becomes most active after dark.
Snook are the next most popular inshore species. Snook can be caught year-round, with winter being the least active season. The best time for snook fishing charters is March through October. Snook becomes more aggressive as the water gets warmer. 
Naples, Florida is home to various sharks such as lemon, blacktip, Atlantic sharp nose, nurse, hammerheads, and spinners. Sharks are around in Naples all year. Fishing for smaller sharks is a huge hit among kids and families.
Top Inshore Fishing Grounds
Ten Thousand Islands is where the Everglades meets the sea and is one of the best coastal fisheries in Southwest Florida. You can find big snook, tarpon, redfish, and trout.
Dollar Bay is an area of shallows and mangroves for real backcountry fishing. You'll find big snook, redfish, sheepshead, and flounder.
Deep-Sea Fishing
The Gulf of Mexico is a top location for deep-sea fishing. While on a deep-sea fishing charter boat, you can expect to catch species such as Snapper, Goliath Grouper, Shark, King Mackerel, and Mahi-Mahi, and more. Depending on the length of your deep-sea fishing charter, you will fish the nearshore reefs and wrecks or travel miles out to the open sea for big deep-sea fish.
Offshore and Deep sea Species
Winter is the best time to catch groupers that take over the offshore reefs during the cooler months, the most common being red, black, goliath, and gag grouper. 
Goliath grouper are the biggest fish in the Gulf, reaching over 800 pounds. Goliaths are known to show up in surprisingly shallow waters; anglers have occasionally caught them off the Naples Pier. Fishing charter captains usually locate Goliaths on the nearshore reefs, but anglers can also catch them on a boat offshore.
Kingfish live in both nearshore and offshore waters. They are extremely fast, taking over 100 yards of line off the real in 30 seconds.
Bigger sharks are active in the summer in the deeper waters of Naples. 12′ Tiger Sharks and giant Bull sharks are not uncommon.
Top Deep-sea Fishing Grounds
The Kidd Wreck is a sunken barge about 15 miles offshore of Naples. It's an excellent area for anglers to catch snapper, barracuda, and goliath grouper.
The R-Tower is a radio tower that became an artificial reef loaded with fish. Its located thirty miles west and is home to thriving kingfish, Permit, Cobia, Snapper, and Grouper.
Top Targeted Fish Species
Sea Fishing Charters
Naples is a top, year-round fishing destination. Every month brings something unique to the experience. Winter is excellent for grouper, and summer is best for giant tarpon. While on a fishing trip in the Gulf of Mexico, you can expect to see some beautiful wildlife, including bottlenose dolphins, manatees, birds, and sea turtles.
Fishing from a boat provides the most incredible opportunity to experience the best fishing spots and cover more ground. Your Naples fishing guide knows all the best locations and how to make the most of them. Fishing charters are ideal for avid anglers, novice, solo, or family trips. Your fishing guide is a Naples native who knows all about the local fish and surrounding areas, providing you with a grand tour. All Saltwater Naples fishing charters come with everything you will need for a successful fishing experience, such as a license that falls under the captain, gear, and tackle.
The Gulf of Mexico is a fantastic fishery that is always exceeding expectations. Fishing with a captain on a charter boat is undoubtedly the best way to make fishing memories in Naples, Florida.
Local Naples Captains & Guides
Meet the team of
local Naples fishing guides
, we know the best spots, baits, and techniques to give you the greatest fishing guides in Naples area.
Reviews of Fishing Naples Fl
Amazing Captain
★★★★★
"
Capt Mark took me and my family out on part of the everglade canals for 2 days and it was beyond belief! We caught fish just about every cast and a big variety of fish. Got to mark peacock bass off my bucket list fish. He was able to manage all 4 of us on his boat with ease. Highly recommended guide!!!!
"
Peacock Bass Florida Oh YEAH
★★★★★
"
Very pro service. Easy to set up and very helpful. Captain Nick was great.
"
Amazing trip with Nick
★★★★★
"
Spent one morning with Nick Pasquarello, and had an amazing day fishing. We caught several nice largemouth's and nearly 25 beautiful Peacock Bass. Nick had us on fish the entire morning, and I would highly recommend Nick to those of you looking for an amazing time. I will most definitely book another trip with Nick next time I'm in town.
"
CLICK TO WRITE A NAPLES REVIEW
Area Things To Do
Naples, FL, is one of the most quaint and historic southwest Florida areas, full of year-round fun on both land and water. Discover Florida's best beaches, restaurants, shopping, golf courses, water activities, and attractions. A great place to start is the Naples Pier, the city's symbol with popular dolphin-spotting and great fishing.
Sea Experience
Naples is best known for its watersports and incredible sea life. Popular things to do in Naples, FL, on the water include fishing charters, day cruises, sailing a boat, sunset trips, airboat tours, whale watching, and kayaking.
Popular tours include the Islands boat tour, Manatee sightseeing boat eco-tour, Naples sightseeing boat tour, and the Cape Romano Shelling and sightseeing boat tour from Marco Island.
Attractions
Some of the most popular attractions in the area include Naples Botanical Gardens, Naples Pier, the State park, Tin City, Corkscrew Swamp Sanctuary, and the Naples Zoo. Naples is home to six museums and over 100 art galleries, becoming known as the number one small art town in America.
More Family Fun in Naples and Marco Island
There is plenty to do in Naples and Marco Island for the whole family. Popular family fun attractions include Marco Movies, Extreme Family Fun Spot, Boat Rentals, Marco's Mackle Park, the Children's Museum of Naples, and Sun-N-Fun Lagoon.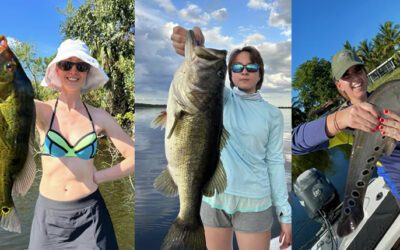 Fishing is a rewarding but sometimes lonesome and challenging sport. You enjoy the serenity and the chase, but you usually lack companions,...
read more
Questions? Feel free to call us, Email us or use the chat us to speak to one of our specialists.
Questions? Feel free to call us, Email us or use the chat us to speak to one of our specialists.
Questions? Feel free to call us, Email us or use the chat us to speak to one of our specialists.
What are you waiting for?
We also have great deals available in the following cities that match your search criteria.