Captain Rating:
Top Rated Captains - Rated by REAL customer reviews, click to read
Instant Confirmation
No Waiting - Get an instant online confirmation that your trip is scheduled!
  Angler's Top Choice
Our Captains are NOT available anywhere else, only Top Choice Guides work here!
FREE Cancellation
Canceled due to bad weather or bad health? We'll help reschedule or refund.
USCG Credentials

This captain has successfully passed an enhanced check by US CoastGuard and is Bass Online verified legal
Child Friendly

We look forward to the opportunity to teach children to fish. We carry all of the appropriate safety gear and ensure that our boats are a clean and safe environment for children all ages.
Disability FriendlyProvides Fishing Access for Anglers with Disabilities. Select an area below to book you next trip!
Captain Nick Pasquarello, my first experience with fishing, like many people, was with my dad. He took my two brothers and me fishing for snapper off the pier in Sheepshead Bay, Brooklyn – I was hooked. My passion for fishing was evident by the many jobs I've had working on fishing boats. My love for fishing pushed me to pursue a degree in Fishing and Marine Enterprises. Soon after, I decided to switch gears and seek a rewarding career in law enforcement; however, I never lost my desire for fishing. After retiring from public service, my wife, children, and I knew that living in beautiful Naples, Florida was a dream come true. Soon after settling in Naples, we purchased a boat and practically fished and toured the waters surrounding the Naples area every day. Now four boats later, my hope is that I can share my wonderful experiences with you!
Capt Nick likes to start early but is open and flexible to your scheduled start time. Also offers a trip in the morning and afternoons. Included in all trips, is the boat, fuel, cooler, ice, bottled water, and all tackle & equipment necessary for fishing. The trip ends when your ready; having a great time, let's continue.
Capt Nick hopes to share his passion and knowledge with you, all while putting you on fish. Living and fishing in the areas provide him the ability to have a superior experience. Contact Nick below with any questions you may have.
Species Capt Nick catches
Fishing Chairs
GPS & Fishfinder
Life Jackets
Catch and Release Allowed
Cooler, Ice, Bottled Water
Boat Specs: 22+ ft
Boat Capacity: 4 People
All Fishing Equipment
Boat & Fuel
Photos
Heavy Tackle
Livebait
Fly Fishing
Spinning Rods
Baitcasting Rods
Left & Right Handed
Fly Rods (request only)
Braid & Mono Line
Capt Nick's Fishing Options – Book Online
WHAT CUSTOMERS ARE SAYING ABOUT CAPT NICK
Outstanding
★★★★★
"
We were originally booked for a Golden Gate trip, but early and with great professionalism Capt. Nick gave us the heads up to move our trip to the Everglades which was a boss move. We had a blast, so many fish it was amazing. The fish were great size and quality and the boat was a beauty as well. I will definitely book again. I have used bass online 3 times now and have never been let down and love using there charter
"
Great day of fishing
★★★★★
"
We went out with Captain Nick, and had a great day of fishing. We did the 4 hour trip and wound up with 18 in the boat catches and 4-5 that got off at the edge of the boat! Nick knew where to put us on the fish. I would highly recommend this trip!!!
"
Peacock bass at golden gate canals
★★★★★
"
Had a great outing with my wife and captain Nick. Catching peacock bass was on bucket list and on our 1/2 trip we caught about 20 of them. I appreciate him sharing his expertise with us and I highly recommend a trip with him. Thanks captain Nick for a great time.
"
CLICK HERE TO WRITE CAPT NICK A REVIEW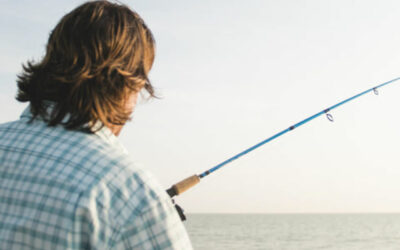 Are you the type of angler that is always searching for a new fishing adventure? Look no further than Lake...
read more
What are you waiting for?
Other Nearby Local Experts