★★★★★

based on

5

reviews.
Overall rating:
Golden Gate Canal
Welcome to the Golden Gate Canal, centrally located between the pristine beaches of Naples/Marco Island, and the Everglades National Park, Big Cypress Preserve, and the Collier-Seminole State Park. If you want to explore southwest Florida fishing,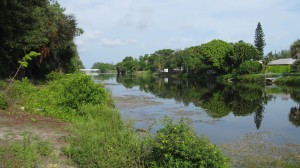 then Golden Gate canal system is where you can stay close and save time and money.
There are many other lakes in the region but, they are all man-made rock pits or water retention areas for the numerous housing and golf course developments none similar to the Golden Gate canal system. Most of them are stocked and offer some excellent bass, catfish and panfish fishing. But, many are located on private property, fishing is usually restricted to residents and their guests. If in doubt, assume the lake is private and ask for permission before wetting your line, but these restrictions are why we service the area with professional guide service with boats and access.
Don't confuse the areas shortage of natural lakes and the restricted area lakes with a lack of places to freshwater fish. Southwest Florida has hundreds of miles of drainage canals containing tons of fish called the Golden Gate Canal System. This region has three major canal systems: Lehigh Acres, Cape Coral, and Golden Gate. Certain parts of each system are locally famous for good bass and panfish fishing. Each system has a few boat ramps, some bridges to fish from and plenty of areas where you can fish from the banks.
Driving around the region you will also notice that there are drainage canals along many of the major roads. Don't overlook these as possible fishing spots. If there is a safe place to pull off the road, stop, and give it a try. You will see people doing this every day and they usually are catching fish.
This part of the state has year-round largemouth bass and panfish fishing. Most of the bigger bass are caught during the cooler months when the fish are more actively feeding and at their peak bedding time. Panfish, including bluegills and Redear sunfish, will almost always bite a worm, cricket or small minnow.
Searching Availability...
Golden Gate Canal Fishing
Black crappie, preferring colder waters, aren't as prevalent in this part of the state. Lake Trafford has the best crappie fishing in the region with the winter month being best. Oscars, exotics like the peacock bass fish that are working their way into southwest Florida from the Miami area, can be very abundant in the freshwater canals, particularly along the US 41 canal in eastern Collier County. Catfish, mudfish and several species of gar are also common freshwater residents.
If you are wanting to get more of the South Florida feel, try the Florida Everglades just west of Naples. This area has some of the best bass fishing in the state, it's not unusual to catch 50 to 100 bass in a day of fishing. To make it even better, the wildlife is just second to none. Alligator are plentiful and a mecca for bird watchers.
The boat ramp will be located in the northeast parking lot of Golden Gate Community Park. The width of the ramp is 24 feet and it will accommodate motorized boats of an average size such as flats boats or fishing boats and will provide access to eight miles of canals. The project is expected to be completed by the summer of 2009. A second phase of the Golden Gate Community Park water access project will include a kayak launch on the west side of the park by the tennis courts. The kayak launch will access to the Golden Gate Canal.
"As the canals in southern Golden Gate are filled in for the restoration, this will provide freshwater fisherman an alternative opportunity," said President Brian McMahon, Collier County Standing Watch.
Boat launch fees will apply at these locations. Currently, fees are $5 per launch or $75 for an annual, non-commercial boat launch pass.
"This new boat ramp will allow recreational boaters better access to the waterways in Collier County," said Curt Ledbetter, president of the Naples Fishing Club, "and I look forward to the completion of this project
We at BassOnline.com encourages anglers to practice catch-and-release when fishing for any bass. Overall, this species is a hearty fish and nearly 100 percent will survive being caught and released when properly handled. However, the bass does not survive as well in live wells or as long out of the water as some other fish. It is important that they are released quickly to maximize their chances for survival.
Golden Gate Canal Reviews
On Fish all day!
★★★★★
"
Son and husband spent 6 hours with captain Mark Rose on Golden Gate Canals and had an incredible day. So many peacock bass and a lot of large mouth too. Several peacock in the 4-5 lb range. Mark had them on fish all day. He knew the terrain and exactly how and where to get the big ones. His equipment and boat are top notch. Couldn't ask for a better guide. He even took the pictures for the guys. Mark was great as was bassoline.com staffer, Rosie who answered questions and helped with the reservation. Very professional service from start to finish. Thank you and we'll be back!
"
Peacock Bass Fishing- Naples Golden Gate Canal
★★★★★
"
Captain Mark Rose took us out on Golden Gate Canal in Naples to catch Peacock Bass and boy did he deliver. Was with my 2 teenage son's (14&16) and my dad. We caught well over 30 fish in a 4 hour trip. Most of the fish were Peacock Bass. They are so much fun to fight and reel in. We also caught Snook and Largemouth Bass. Mark works hard to ensure your enjoyment and experience. Can't wait till the next time we go out and we would definitely book with Mark again.
"
Fish with Captain Rick
★★★★★
"
What a great day of fishing. Had originally planned on going bass fishing in the Golden Canal. Captain Rick Mitchell suggested either going to the Everglades or saltwater. We decided saltwater and it was a great choice. I am mainly a bass person, but both my son-in-laws wanted to try back country saltwater so we did. We caught so many different species of fish. We caught Mackerel, Jacks, Ladyfish, Catfish, Mangrove Snapper, and some nice Sea Trout. Both of my son-in-laws were so impressed as neither does much fishing. Maybe now, they will help take the grandkids fishing and a new generation will enjoy. Thanks again Rick. Highly recommended you fish with him. Maury
"