Cape Coral Rating:
Cape Coral Rating - Read customer reviews, click to read
Complete Guide to Cape Coral Fl Fishing
Cape Coral is a southwest Florida city near Fort Myers, known for its many canals, scenic views, and aquatic wildlife. Its numerous canals have earned Cape Coral the nickname "Waterfront Wonderland." Cape Coral, Florida, and its neighboring fishing town, Fort Myers, attract anglers worldwide every year to experience its thrill. Cape Coral, Florida, is the perfect combination of a relaxing vacation spot and an exciting angling action destination. Its conveniently located to the RSW airport and Punta Gorda airport making it a prime hub for endless fishing tours.
This Florida city offers visitors the chance to all types of exciting fishing charters from inshore and offshore saltwater to freshwater largemouth and peacock bass fishing. The wildlife, biodiversity, and fishing opportunities in southwest Florida are out of this world. The incredible Cope Coral sits on a beautiful peninsula with the Matlacha Pass on one side and the Caloosahatchee River on the other. A riverbank defines the southern border of Cape Coral, and the western shoreline of Matlacha pass and Charlotte Harbor all create extensive fishing opportunities. With more than 400 miles of navigable waters, fishing in Cape Coral is an experience of a lifetime.
Freshwater Fishing in Cape Coral
Located nearby in Naples, Florida, is Lake Trafford where you can experience a fantastic fishing trip on a beautiful lake. The aquatic life in and around the Cape Coral water is stunning, only adding to the tremendous experience of exploring the freshwater canals of southwest Florida. A Cape Coral freshwater fishing charter provides anglers with the chance to catch the largemouth bass of their dreams. The world-renowned Lake Okeechobee is just a short drive away from Cape Coral when launching Clewiston, Florida.
The Golden Gate Canal is centrally located between the pristine beaches of Naples/Marco Island and the Everglades National Park. If you want to explore wild southwest Florida Fishing, the Golden Gate Canal saves time and money, allowing visitors to connect to the natural wonders Florida has to offer. Anglers on a fishing charter here can catch peacock and largemouth bass on this fantastic fishery with quantity and quality on our Cape Coral Fishing Trips.
Best Fishing Spots In Cape Coral

Instant Confirmation

  Angler's Top Choice

FREE Cancellation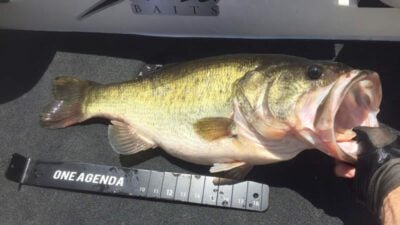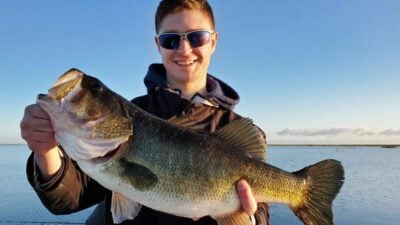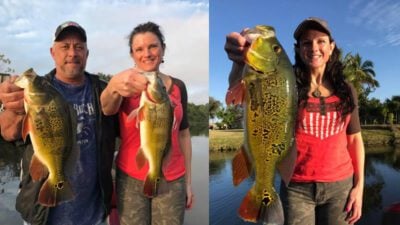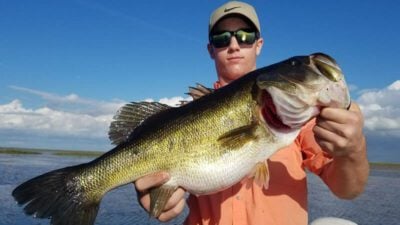 Cape Coral Saltwater Fishing Charters
Cape Coral, Florida, is uniquely situated in a prime real estate spot with its long coastline of the Caloosahatchee River, near the Pine Island Sound, and close to the Gulf of Mexico accessible and diverse fishing trips to experience. Depending on the trip booked, a Cape Coral saltwater fishing trip can take you throughout interior waterways, along the tropical shoreline or in the Gulf of Mexico.
Inshore Fishing
Cape Coral fishing charters in shallow coastal waters are an active and exciting experience for any angler. Inshore fishing in Cape Coral takes place close to the shoreline around and in its inlets and creek mouths connected to the Gulf of Mexico. The best spots for inshore fishing trips are in the Caloosahatchee River, the Pine Island Sound, Matlacha Pass, Estero Bay, and nearby barrier islands. An inshore fishing trip is favored by fly fishermen and light tackle anglers for popular sport fish like redfish, tarpon, snapper, and snook.
The abundance of brackish canals running throughout southwest Florida are full of Snook, Redfish, and Catfish. Other fish species commonly caught on Cape Coral inshore fishing charters include tripletail, jack crevalle, sheepshead, Spanish mackerel, snapper, grouper, and more. The city's pristine waterways support healthy fisheries and an abundance of thriving wildlife species such as birds, manatees, and other aquatic sea life. With its abundance of trophy and sport fish, southwest Florida is an inshore angler's paradise. Many anglers travel to Cape Coral specifically to experience Florida tarpon fishing. The silver kings are around all year with the best time for tarpon fishing being May to July. Also, Boca Grande is only a short drive away and is the "Tarpon Capital of the World."
Deep-sea Fishing
Cape Coral, Florida Offshore or Deep-sea fishing trips generally venture into the Gulf, whether along the deep reefs or further offshore depends on the length of the trip. Visitors can enjoy a reef fishing trip targeting tasty ocean fish such as snapper and grouper. With its easy access to the Gulf, Cape Coral is the perfect destination for offshore fishing charters targeting popular ocean fish such as Mahi Mahi, King Mackerel, Goliath Grouper, Amberjack, and cobia. The rule of thumb for offshore charter fishing is the longer the trip, the deeper the water, and the bigger the fish. Offshore charters may depart from cape coral or Fort Myers beach depending on the time of year, but both spots are highly productive fishing grounds.
Top Targeted Fish Species
Top Species In Cape Coral
Tarpon
Otherwise known as the silver king, this game fish is one that anglers worldwide have on their bucket list. They are aggressive, big, and beautiful, and they show up in March and hang around Cape Coral until October, with April through July overflowing with tarpon. In general, tarpon fishing is best from April through August.
Snook
With 15lb catches common in Cape Coral and some specimens reaching over 50 pounds, this incredible game fish is on everyone's lips. Cape Coral fishing charters for snook are best from March through May and September through December.
Redfish
This fantastic coastal species holds a special place in the heart of Cape Coral anglers. Redfish are the crown jewel of Cape Coral, and you can find them everywhere. Cape Coral fishing charters targeting Redfish are best from May through November.
Spotted Seatrout
This game fish lives in various habitats, from backwaters to estuaries to shallow flats and salt marshes. It is a great fish to target for newbies and seasoned fishers alike. Cape Coral fishing charters for seatrout are a great idea all year.
Largemouth Bass
The most popular game fish, largemouth bass, are highly abundant in the Cape Coral waters. A bass fishing charter in a freshwater canal system or lake is full of action year-round, with the springtime providing the highest chance at a trophy fish.
Great experience!
★★★★★
"
We used Bass Online while visiting friends in Cape Coral and had a great experience. Capt Mark took us out and it was like fishing with an old friend we have known for years. Highly recommend!
"
CLICK TO WRITE A CAPE CORAL REVIEW
Local Cape Coral Fishing Spots
Rosen Park
This park is located on Terrace Road, and it's a large saltwater vessel lift-off facility and neighborhood park. From Rosen park, you can gain access to the Gulf of Mexico through the Caloosahatchee River. It is the perfect spot for lazy afternoons. You can quickly reel in all the favorites like redfish, snook, snapper, and sea trout.
Lake Kennedy Community Park
This park is on Santa Barbara Boulevard, and it sits on a 46-acre piece of land. It is home to facilities like Sun Splash Family Waterpark and Lake Kennedy Senior Center. Aside from these two centers, a green area comprises a walking path, gazebo, and fitness area. It will give you access to great fishing before heading to one of the nearby restaurants for lunch. You can catch catfish, crappie, carp, and bass.
Rotary Park
You'll find a dog park, picnic shelters, butterfly houses, environmental centers, and playground areas at this park. It is a 97-acre natural preserve, where you can not only enjoy some peace but fish for spotted sea trout, redfish, and snook.
Cape Coral Things To Do
There are numerous fun-filled things to do in this fantastic place. Exciting things you could indulge in include:
Strolling: There are lots of neighborhoods and natural sceneries to enjoy while walking around the area. There are lots of daffodils and daisies of beauty on display that preserve the serenity of the environment, which makes your strolling all the more thrilling. 
Fishing: It has a fantastic lake you can fish from as well, and there are attendant guides to help direct you on how to fish. Thus, even if you are a novice in fishing, your first fishing experience still be worthwhile, interesting, and you'd learn a lot. 
Camping: There are many campgrounds to camp in, and you could get to meet new people and bond with family and friends after a successful Cape Coral fishing trip. Some local campgrounds include Pine island Sound KOA, sugar Sand Beach Rv Resort, and Tamiami Village.
Current Cape Coral Fishing Reports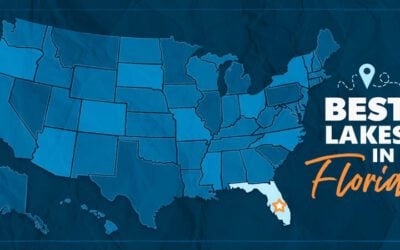 Ranked #1 Best Lakes in Florida BASSMASTER >> Rodman Reservoirs' reputation as one of the best lakes in Florida stood out in the...
read more
Questions? Feel free to call us, Email us or use the chat us to speak to one of our specialists.
Questions? Feel free to call us, Email us or use the chat us to speak to one of our specialists.
Questions? Feel free to call us, Email us or use the chat us to speak to one of our specialists.
What are you waiting for?
We also have great deals available in the following cities that match your search criteria.