Leesburg Rating:
Fishing in Leesburg Rating - Read customer reviews, click to read
Complete Guide to Fishing in Leesburg Fl
Leesburg, FL, is a Central Florida city in Lake County, United States. Leesburg is a famed fishing destination and is part of the Orlando, Kissimmee, and Sanford Metropolitan Statistical Area. The area, renowned for bass fishing, sits almost at the halfway mark between the Florida peninsula's western and eastern coasts, approximately 48 minutes by car from Orlando, Fl.
Leesburg, FL, is endowed with scenery consisting of massive natural freshwater bodies, spectacular rolling hills, and miles of forests. Lake Harris, the largest of the Harris chain of lakes and the vast lake Griffin, sits astride Leesburg, where bass fishing is prolific all year round. Big bass tournaments occur here, with locals and professionals bringing giant largemouths to the scale every time.
Leesburg, Fl is extraordinarily versatile and accessible, being near major cities like Orlando and other lake counties fishing centers like Clermont, The Villages, or Mount Dora. There are numerous festivals and events that happen here annually, attracting many visitors, including Mardi Gras, the black heritage festival, Bikefest, and the Leesburg art festival.
Bass fishing tournaments bring anglers to Leesburg by their hundreds for prize catches while enjoying the natural beauty, progressive charm, and historical elements of Leesburg, FL.
About Central Florida Fishing
Located in central Florida, Leesburg sits at the Ocklawaha river system's headwater, in between Lake Harris and Griffin. The Leesburg and Harris chain of lakes area hosts Florida's best freshwater fishing, particularly for largemouth bass. With waters that are teeming with bass food, such as shad, bluegill, and golden shiners, you'll come across largemouth bass that exceeds eight and even ten pounds here.
Fishing in Leesburg, FL, means you have over 50,000 acres of water with little visible cover testifying to the 'Bass Capital of the world' name earned by this area. Alongside the nine water bodies that make up the Harris chain, there's Griffin Lake, Lake Panasoffkee, and Lake Apopka, the other major largemouth bass fishing destinations near Leesburg. 
Leesburg's waters are amazingly fertile and hopping with baitfish, making it a rich habitat for the state's most popular game fish, largemouth bass. Leesburg is also about an hour from the Gulf Coast of Florida and about an hour and a half to the east coast, which both hold incredible saltwater fishing opportunities.
Leesburg is the perfect destination for anglers to experience guided fishing trips captained by knowledgeable locals for both fresh and saltwater.
Popular Near by Leesburg Fishing Locations

Instant Confirmation

  Angler's Top Choice

FREE Cancellation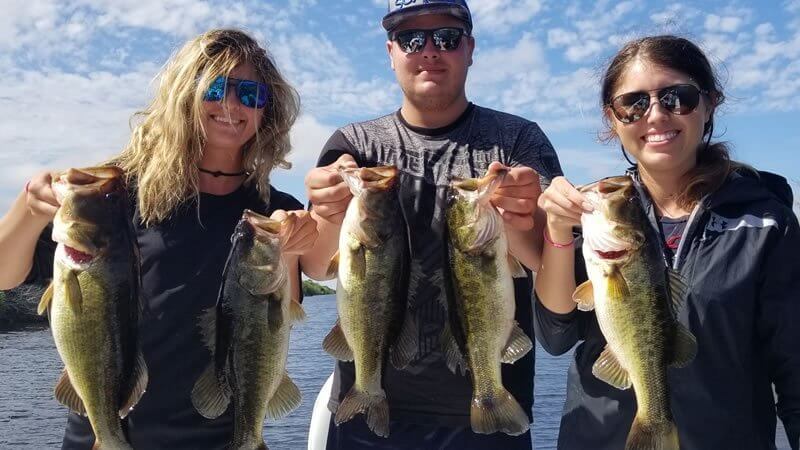 Fishing in Leesburg Reviews
Fishing was great
★★★★★
"
Our Captain has taken me on several fishing trips! I am not an experienced fisherman but with his guidance, help, and encouragement I catch fish! Large bass, strippers in the lakes, and other kinds of fish. My last trip was on Harris Chain of lakes and I got more excited seeing the size of the fish. If you want to have fun fishing, you owe it to yourself to give this a try.
"
Great Fishing Town
★★★★★
"
Had a good time visiting the area, would go again when in Florida.
"
CLICK HERE TO WRITE A LEESBURG REVIEW
Bass Fishing
Leesburg, FL, is located near Lake Harris and Lake Griffin, 40 minutes northwest of Orlando, Florida. This small city has more than 50,000 acres of water in its vicinity, providing endless fishing and boating opportunities. There is no better place to target bass than in the waters near Leesburg, FL, and you are more likely to reel in that legendary trophy-sized fish here than anywhere else.
The best opportunities are in the winter and spring when bass numbers increase as they are spawning in their beds. Other than the chain lakes, there are canals full of underwater structures, grass, and pads holding bass. Spinnerbaits, cranks or Texas-rigged plastic worms will work all year long, as well as with a variety of topwater lures.
You will find anglers knee-deep in the shallow banks during January through to April, as these spots have better water clarity and are rich in largemouth bass. 
The Harris Chain of Lakes is a factory for trophy largemouth bass, consisting of nine lakes totaling 76,000 acres of water for the ultimate bass fishing experience. Bass fishing charters out of the chain's fisheries consistently catch good quantities and quality bass throughout the year. Little Lake Harris is one of the most productive trophy largemouth bass fisheries in the Harris Chain of Lakes.
It's not uncommon to catch a bass over 8 pounds here. Little Lake Harris covers all of the water east of the bridge of Howey in the Hills and is mostly undeveloped. Lake Panasoffkee is another large lake near Leesburg in Central Florida. Lake Panasoffkee is 4,460 acres of designated Fish Management area. It's a natural spring-fed fishery that rarely exceeds depths of four feet.
Top Targeted Leesburg Fish Species
Saltwater Fishing
Inshore Fishing
Florida's climate and dynamic shallow estuaries provide year-round inshore action. Crystal River, located about 47 miles from Leesburg, has a healthy combination of grass flats, backcountry areas, and sight fishing opportunities for angels to target the most popular game fish species in Florida's shallows. Inshore fishing charters out of Crystal River are great year-round for anglers of all ages and skill levels.
Popular catches here include inshore grouper, snapper, redfish, shark, drum, jacks, cobia, pompano, seatrout, snook, tarpon, and tripletail. Inshore fishing is always a good idea on the Gulf Coast; your local captain may launch out of any nearby areas, including Homosassa and Yankeetown.
Deep-sea Fishing
Crystal River is an excellent location for offshore fishing, having direct access to the Gulf of Mexico. Visitors can experience Deepsea fishing charters throughout any season and at various depths. Anglers can catch species such as snapper and grouper closer to shore near reefs and wrecks. Other fish species such as Hogfish, Cobia, Amberjack, Grunts, Kingfish, and Sea bass are caught further offshore around 20 to 50 miles off Florida's coast.
Top Leesburg Bass Fishing Guides
Meet the team of Leesburg bass fishing guides, we know the best spots, baits, and techniques to give you the most incredible fishing in Leesburg Fl experience.
Charter Rules & Regulations
In Florida, the fishing license is regulated by the Fish and Wildlife Department, which for some reason, has different rules in freshwater vs. saltwater, below we explain.
All licensed saltwater captains in Florida have fishing permits, which include everyone on their charter.
This license is not available in freshwater, so when fishing with a freshwater captain, each angler onboard needs to purchase their own permit, $17 plus taxes, under $20 each.
Regarding live bait, in freshwater, it is purchased from the local tackle shops. So the captain should discuss your options and additional cost ahead of time or only use an artificial lure included in your charter's price.
The bait is netted by the captain in the saltwater, not costing any additional as it's only the captain's time it takes to catch it. Saltwater captains will charge for specialty bait in some cases, which is seasonal; again, they should discuss this in advance and all the additional costs. 
MORE INFORMATION ON Getting Outdoors in Leesburg
Area Things To Do Near Leesburg
Leesburg Fl is seated on the beautiful banks of lakes Griffin and Harris, surrounded by more lakes, forests, countless waterways, and hill country. It's a natural and conservation preserve area, and it's welcoming for nature lovers due to the endless list of outdoor opportunities available in the city and its surroundings.
Visit the Emeralda Marsh Conservation Area
Emeralda Marsh is a protected area on the northwest shore of Griffin Lake, located 20 minutes from the urban area but resonating with rural authenticity. Emerald Marsh is home to many wildlife and is a prime bird-watching destination.
See the Paquette's Historical Farmall Tractor Museum
Paquette's Historical Farmall Tractor Museum is outside the Leesburg Fl city center, a site steeped in curiosity and local history. Everything relating to farming and tractors is displayed here, a quirky reminder of an overlooked history and wealthy exhibits as the museum seeks to preserve agricultural artifacts.
Snorkel with Manatees in Crystal River
Crystal clear water is located an hour out of Leesburg, at Crystal River. This town is built around fresh mineral springs that bubble crystal clear water, pumping into the nearby warm and inviting Gulf of México. Manatees, gentle herbivore giants, love to assemble on the banks of Crystal River, where snorkelers can encounter them closely.
Campgrounds Near Leesburg
Leesburg is a fishing resort center with miles of fish camps to accommodate the entire family. There is so much to do in this city, with its surrounding freshwater lakes providing premier fishing and camps with spaces for R.V.s, tent camping areas, cabins, and boat ramps. 
The lake county, Florida area is steeped in acres of natural woodland, where guests try fishing in Leesburg Fl to cast one minute to relax amidst a range of socio-athletic activities.
Fish camps and R.V. resorts in the Leesburg area include; 
Space Coast R.V. Resort and Campground 

Topics R.V. Resort 

Black Bass Fishing Resort 

Forest Lake Village 

Al Jana Trailer Park and Camp

The Diamond Oaks Farm Offering Horse Riding and R.V. Parking
Leesburg Fishing Tournament
Leesburg is the place to catch a trophy bass, as it has seven of the top bass-rich lakes in Florida. Long recognized for its fishery, the city and its environs benefit from an economic impact of fishing events estimated at more than $3 million. The town of Fishing in Leesburg Fl, is always proud to partner with major bass tournament organizations and event outfits, getting a chance to showcase its history alongside fish-rich grounds. 
Some of the tournaments and events held in Leesburg and the waters around this city include; 
The Bassmaster Open, hosted in 2012, 2017 and 2019

Fishing League Worldwide or F.L.W. Tours hosted in 2017 and 2018

Florida B.A.S.S. Nation-State and Team Championship hosted in 2015 and 2017

Bass Pro Shops Big Bass Tour was hosted in 2012 and each year till 2019

Fishers of Men National Championship hosted in 2015

Bassmaster Elite Series hosted in 2011

Major League Fishing hosted in 2016

Bassmaster Team Championship hosted in 2018

Bassmaster College Series hosted in 2013
Current Leesburg Fishing Reports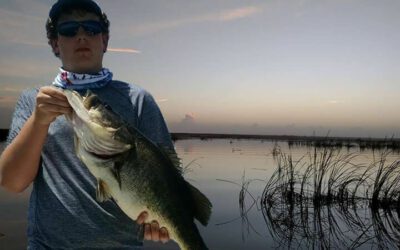 The easiest way to catch big bass is to know where in vast environment water they will live. So, have you asked yourself how to catch trophy bass? So let's get started. bass...
read more
Questions? Feel free to call us, Email us or use the chat us to speak to one of our specialists.
Questions? Feel free to call us, Email us or use the chat us to speak to one of our specialists.
Questions? Feel free to call us, Email us or use the chat us to speak to one of our specialists.
What are you waiting for?
We also have fishing in Leesburg Fl​ with great deals available for Florida fishing guides in the following cities that match your search criteria.