Tallahassee Rating:
Fishing in Tallahassee Rating - Read customer reviews, click to read
Tallahassee is the capital of Florida, located in Leon County. It is one of the most popular fishing destinations in Florida. Tallahassee is conveniently located to top freshwater and saltwater fishing spots. Tallahassee offers some of the most diverse fishing opportunities in the state. You can catch Largemouth bass all year round in great size and numbers. However, the spring and early summer are the best for trophy bass. Tallahassee, Florida, is most renowned for its huge bass and crappie.
The city of Tallahassee is in the central part of the state's northern panhandle region, halfway between Jacksonville and Pensacola. There are some incredible places that you can visit when you are in Tallahassee in between fishing charters. Tom Brown Park is a popular destination with a large recreation park, trail, picnic areas, golf, tennis, and a BMX track. Tallahassee has a variety of flora and fauna in the form of wildlife reserves, state parks, and animal refuges. Some of these green spaces feature historical buildings.
Fishing Near Tallahassee
Tallahassee is a hot spot for saltwater and freshwater fishing. It's home to many excellent freshwater fishing spots, with Lake Jackson and Lake Talquin being the top spot for bass fishing charters. Tallahassee, Florida, is located just 25 miles from the Gulf of Mexico, offering incredible saltwater fishing charters. Visitors can fish the waters of Tallahassee with a guide and a fully loaded boat to get the whole North Florida experience while heading straight to the best fishing spots near you.

Instant Confirmation
  Angler's Top Choice
FREE Cancellation
Bass Fishing at its Best
★★★★★
"
Our captain was definitely a Bass fisherman, I really enjoyed fishing with him. We went out on this guided trip wanting to learn and expand my knowledge of fishing for largemouth Bass...goal accomplished! I was able to learn a lot as well as land the biggest largemouth I have ever caught. Great day, really professional outfit from the booking to guide.
"
Enjoyed experience!
★★★★★
"
The trip was wonderful. Everything was on time and professional. Captain knew all the ins and outs of the lake and took us to his top-secret fishing spots to ensure that we would have a catch! He is also very knowledgeable about the fish we were trying to catch and what the best bait was to use. Drinks and snacks were also on board. I would definitely recommend this trip, we are already planning our next trip!
"
CLICK HERE TO WRITE A TALLAHASSEE REVIEW
Freshwater Fishing
Beyond the great Florida bass fishing, you genuinely get to see what North Florida is all about. Anglers can catch largemouth bass in good numbers and sizes throughout the year, but spring and early summer are the best times. Lake Jackson is one of the most famous panhandle lakes and the area's best largemouth bass fishery. Lake Talquin is the local lake, primarily a big bass lake, because of the abundant vegetation and natural cover. Big bass love this stumpy grass lake for all it has to offer.
Lake Jackson has five public boat ramps around the lake. State parks and wildlife conservation areas surround Lake Talquin. It's just a short drive from the city of Tallahassee, allowing you to truly experience Tallahassee's uniqueness by getting out of the city limits. It's full of natural spring-fed lakes loaded with dominant trophy bass for you to experience while on your Tallahassee fishing trip. Lake Talquin has seven public boat ramps and five public piers.
If we are discussing Tallahassee Fl fishing, it wouldn't be fair if we did not mention the area's most famous lake. Why Lake Seminole is partially in Florida, and the majority is in Georgia; it needs to be mentioned as one of the area's top lakes to visit.
Top Targeted Tallahassee Fish Species
Saltwater Fishing
The Apalachee Bay is 30 minutes from Tallahassee, which offers prime inshore fishing charters. The bay is a prized area nationwide for its flats fishing. Trout and redfish are among the local's favorites. Tarpon, Jacks, and Macherel are also widespread and abundant in the bay's shallow coastal waters. The bay opens up into the Gulf of Mexico for some incredible offshore fishing trips for anglers seeking a deep-sea fishing opportunity. Popular deep-water catches are snapper, grouper, and mahi-mahi.
Meet the team of local Tallahassee Fl fishing guides, we know the best spots, baits, and techniques to give you the greatest fishing experience in Tallahassee.
Tallahassee Things to Do
Lake Ella and Fred Drake Park
The charming Lake Ella is a 12-acre water area at the center of Fred Drake Park. You will find shaded picnic areas, fountains, and walking trails that will take you around the lake. It is the perfect place to take a walk, bike along the path, and skate. Many species are on display here, including geese, ducks, and turtles. Visitors will see turtles popping their heads out of the lake from time to time.
Alfred B. Maclay Gardens State Park
This park covers an area of 1176 acres with a range of historical buildings. This park first opened its gate to the public in 1823. A large number of people visit for its incredible flora and fauna. There are camellias, Japanese maples, azaleas, and dogwood to be found here. You can go hiking, cycling, and fishing in the park.
The Lake Jackson Mounds Archaeological State Park
When considering Tallahassee Fl fishingT trip, you visit the State Park is on the southern shoreline of Lake Jackson. The park is of great archaeological significance, with the Lake Jackson Mounds dating from 1050 to 1500 AD. You can visit the park and walk on the trails besides the mounds.
Marks Wildlife Refuge
The refuge opened in 1931 and is one of the oldest wildlife refuges in the United States. It sits on 68000 acres of area and reflects the beautiful plant life of the Gulf of Mexico. The St. Marks Lighthouse is another attraction of this wildlife refuge, holding the reputation of being the oldest lighthouse in Florida. You will encounter animals like bobcats, coyotes, and black bears in this wildlife refuge. Also, you can go boating, hiking, and fishing here.
Campgrounds Near Tallahassee Fl
Tallahassee has some great campgrounds where you can camp with an RV or a tent. Some of the campgrounds you can access are:
Dancin Wind Ranch Campground

North Florida Equestrian Short

Providence Pond

Tallahassee Outskirts Hideaway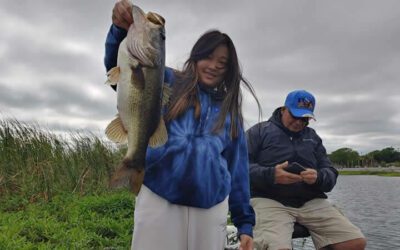 The Best Guided Bass Fishing in Florida Maybe you have done guided bass fishing in Florida, and perhaps you haven't. Perhaps you are a seasoned angler, or maybe you fish...
read more
Questions? Feel free to call us, Email us or use the chat us to speak to one of our specialists.
Questions? Feel free to call us, Email us or use the chat us to speak to one of our specialists.
Questions? Feel free to call us, Email us or use the chat us to speak to one of our specialists.
What are you waiting for?
Nearby Destinations to Tallahassee Fl Fishing Areas
In addition to Tallahassee Fl Fishing, we also have great deals available in the following cities that match your search criteria.