Florida Panhandle Fishing Reports – Panhandle Region


| Lake Talquin | Lake Jackson | Lake Wimico | Dead Lakes | Apalachicola River |


Cliff "JR" Mundinger is a Southern transplant from Chicago. Growing up, he enjoyed all kinds of sports but his true passion was fishing. JR first wet a line with his grandpa when he was just 5 years old and has been "hooked" ever since.
Fast forward 20 years and that experience combined with the local knowledge obtained through countless hours on Lakes Talquin and Jackson gives our customers the confidence needed when booking a trip. As an avid tournament fisherman, JR has also had success on the local and regional tournament trails. With a win on Lake Toho during an FLW event in 2008 along with other top finishes and wins throughout the past decade in the South East Region, Cliff Mundinger JR has become a recognizable name in the fishing world.
You can find JR on local television, newspaper, and the internet, along with other media outlets. Always willing to participate in a kids fishing or local charity event you'll see him on any given weekend shaking hands, chit-chatting, or sharing stories and secrets of his success.
You can read more about Cliff and visit his website at Florida Panhandle Fishing

Additional Florida Fishing Report Regions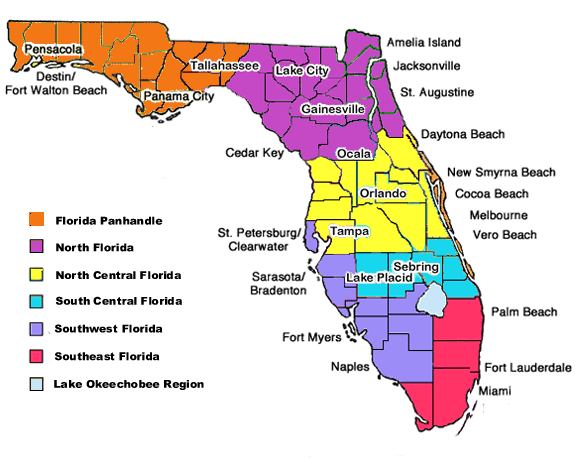 Click below on the region that you wish to find a fishing guide!
Southeast | Southwest | Okeechobee | Central | North | Panhandle