Florida Panhandle Fishing Guides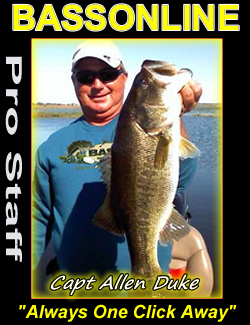 Bass Fishing Guide Captain Allen Duke
Captain Duke has been guiding clients on the surrounding waters of Port Saint Joe, FL for over 41 years. He's been fishing these waters for as long as I can remember and took his first client out when he was twelve. For the last fourteen years, he has been a US Coast Guard approved captain. Your safety is of great concern to him and an important measure to ensure an enjoyable time is had by all.
In his efforts to provide clients with the most enjoyable time on the water he has taken the time to study and understand more than the patterns and habits of the fish. I have taken the time to study the habits of the food chain and the effects the weather has on both the bait and the fish. The tides can play just as big of a role as the weather. He has spent years on the water and has learned what the tide can do to the feeding patterns.
When not guiding, he fishes bass clubs, FLW and B.A.S.S. tournaments for over 10 years all over Florida with great success. Most consider him one of the most competitive anglers in the area, the Apalachicola River and Lake Wimico area is home. But he also has knowledge of Lake Talqin, Deerpoint Lake, Lake Jackson, and the Aucilla River.
I like to think I am a hard-working captain compared to other Florida Panhandle fishing guides who are easy to get along with and willing to adapt to the current conditions to ensure you have a successful fun and memorable experience of your time spent on the water. For when everyone is enjoying themselves and the companionship of their fellow angler's memories are made for life.
You can read more about Capt Allen and visit his website at Florida Panhandle Fishing

Click below on the region of the map you wish to find a fishing guide!
Southeast | Southwest | Okeechobee | Central | North | Panhandle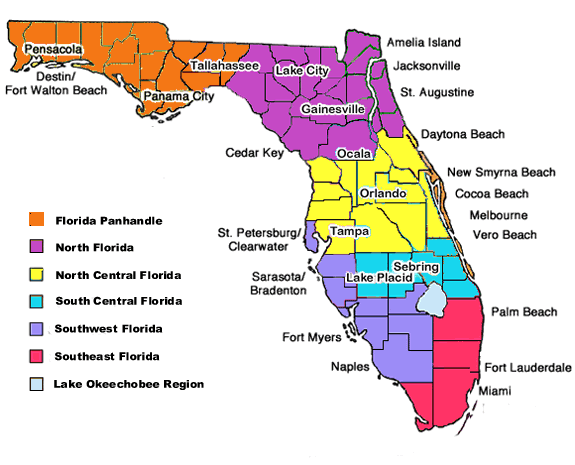 We continuously adding new florida panhandle fishing guides. If you have went with someone before and he is not listed please call the office for details and contact information. If you are bass fishing guide in the Panhandle Regions please contact us by using this form!