Freshwater Audio Florida Fishing Reports
Welcome to Florida fishing reports where we specialize in being the Florida Bass Fishing experts. Listen to our experience Charter Captain reports on the exclusive Bass Online Find-a-Report database. Search our Fishing Guide Reports by Region, by species or even body of water. We provide weekly and monthly fishing forecasts by local charter captains for the 7 regions in Florida.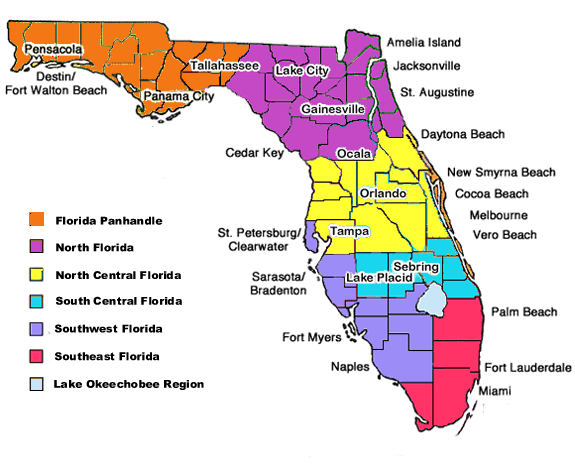 Click below on the region that you wish to find a fishing guide!
Southeast | Southwest | Okeechobee | Central | North | Panhandle

New Audio Weekly Freshwater Fishing Guide Reports brought to you by the Wildlife Foundation of Florida. Not sure which region…reports from South Florida's well-known fishing locations hot spots, get local fishing trends, fishing reports and fishing tips. The Central Florida Fishing Report has Fishing report updates and information from coast to coast in Central Florida. Southwest Region as well as the Lake Okeechobee region give great resources for outstanding fishing information. The North Florida and Panhandle region are coast to coast as well and cover a diverse amount of fishing locations and species. Bass Online provides weekly and monthly fishing forecasts by local charter captains for the 7 Florida fishing regions. Updated often, so please check back….
Post your own reports in our fishing forum and keep your fellow anglers informed on what fish are biting. Also share a little know how by commenting on our Fishing Reports post with some fishing tips. At Bass Online we urge you to post Florida fishing reports so all anglers can get information that will help them have a successful day on the water.
Special thanks to Wildlife Foundation of Florida, FWC and Visit Florida