Lake Okeechobee Fishing Guides
We are not a booking service where no one fishes…but the complete opposite. A group of Lake Okeechobee fishing guides that have gotten together as a TEAM, under the best conditions to provide you with the finest service Lake Okeechobee fishing guide industry has ever seen. We specialize in working with experienced bass anglers, who are looking for prime waters and new techniques, but also novice bass anglers who are out for a true fun learning experience. We will provide everything you need for that big day, reliable equipment and boats for your enjoyment. The finest bass fishing guides in the country on "Lake Okeechobee," you have come to right place Florida's largest, Lake Okeechobee largest and #1 rated guide service in Florida… Florida's only audio fishing reports sponsored by the Wildlife Foundation of Florida and TEAM members of largest fishing guide service Florida Fishing, so why shouldn't you!
Lake Okeechobee Fishing Guides
Palm Beach * Ft Myers * Boyton Beach * Boca Raton * Fort Lauderdale * South Beach * Miami * Naples * Sarasota * Vero Beach * Okeechobee * Ft Pierce * Stuart * Cape Coral * Weston * Davie

Lake Okeechobee Fishing Guides
Lake Okeechobee Fishing Guide Reviews
Wonderful Day
★★★★★
"
Fished with Dave and my 89 year old father in law...Dave was very cordial, professional, and knew his stuff...we caught 18 fish on a 105 heat index day...When I go back in December, Dave will be the guy I call!
"
Captain Robert
★★★★★
"
Thank you for a great fishing experience. My boys truly enjoyed fishing with you. Thank you Captain Robert Alfano
"
GREAT!!!
★★★★★
"
Fished with Captn. ROBERT. had a great time, he was very good and patience with us. He also took a lot of time with my son showing him different things to be better. We look forward to coming back and fishing with bass online and capt robert. Again
"


Click below on the region of the map you wish to find a fishing guide!
South Florida Fishing Guides | Southwest Florida Fishing Guides | Okeechobee Fishing Guides | Central Florida Fishing Guides | North Florida Fishing Guides | Florida Panhandle Fishing Guides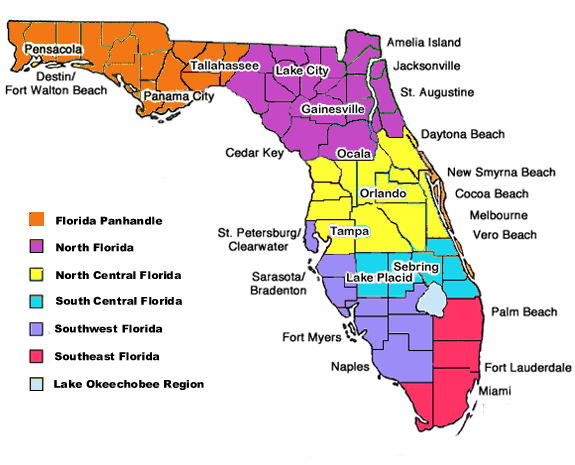 We are continuously adding new guides to this page. If you have went with a guide before and he is not listed please call the office for details and contact information. If you are a bass fishing guide in the North Florida Region please contact us by using this contact form!